Articles
New York Public Library Leaving 25,000 Copies of Centennial Book in Public Places
The special centennial book, featuring pieces from Stephen Colbert among others, will be left around New York for people to pick up and share.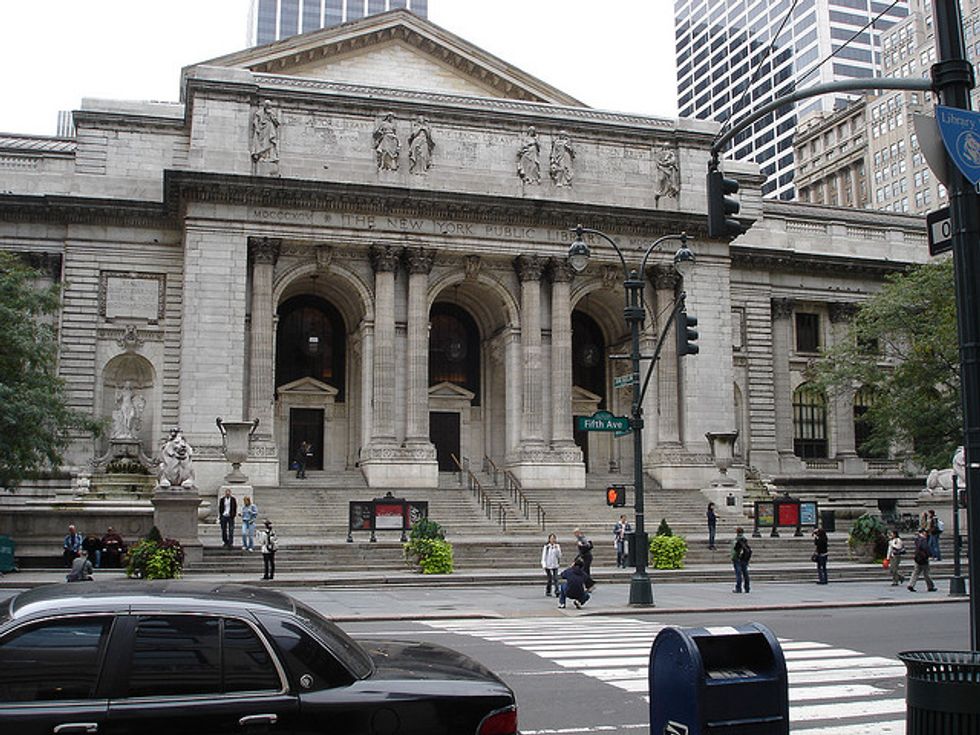 It's the 100th anniversary of the New York Public Library's iconic building at Fifth Avenue and 42 Street, and they want Gotham residents to celebrate by reading—but the NYPL doesn't want them to pick up just any book. The library has produced a special centennial text, Know the Past, Find the Future, featuring vignettes from 100 noteworthy New Yorkers and prominent global players. And you don't even have to buy the book or go to the library to check it out. Starting May 19, the NYPL will leave 25,000 free copies of the paperback in public spaces like subway stations and park benches.
---
The library hopes that just as people share their favorite books with friends, people will find the text in a public space, read it, and "in the spirit of library borrowing" pass it along to someone else. The contributors, which include people as diverse as the Harlem Globetrotters, Stephen Colbert, the members of Vampire Weekend, Yoko Ono, and Kwame Anthony Appiah, "write about their favorite item from the Library's vast collections, ranging form the Declaration of Independence to the Hunt-Lenox globe and the original Winnie-the-Pooh stuffed bear to the J.D. Salinger letters." The short essays are sure to catch the fancy of New Yorkers from all walks of life, and will undoubtedly get the city reading—and celebrating—the library's vast collection.