Articles
Nonprofit Spotlight: This One's For the Girls
Atlanta's Cool Girls shows girls ages 7-18 how to make lifelong choices that are good for them and their bodies.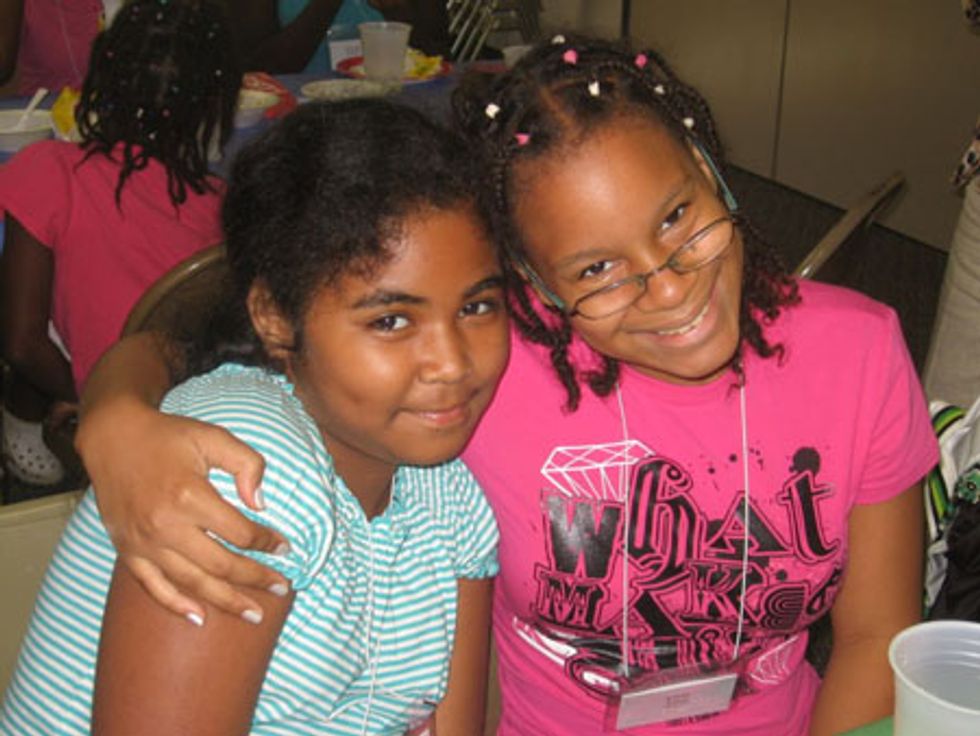 This post is in partnership with CITGO
"Girl Power" might sound cliché, but Cool Girls feels that empowerment is exactly what a girl needs to carry her from age 7 through high school without engaging in risky behavior. "Everything is ramped up these days, so kids are dealing with what I would call 'adult activities' at much younger ages," says Sandy Welfare, Executive Director of Cool Girls. "We want our girls to have decision-making skills early on in order to make choices that are good for them and their body."
---
In fact, the Atlanta-based organization decided last year to start introducing their support program to second graders instead of third graders. "Unfortunately, we were seeing that some third graders were already teetering going down the wrong path," says Welfare.
To keep them on the right path, Cool Girls takes a holistic, multi-level approach to support. Sure, each girl is paired with a Cool Sister mentor, but she's also given resources to help with her schoolwork, teach her technology skills, boost her health, and arm her with the information she needs to prevent pregnancy, abuse, and exploitation.
"The talk about your bodies and pregnancy prevention even happens with the youngest girls," says Welfare. "An OB-GYN who works with us is stunned by how young some girls are coming in with STDs. They don't know that it's not just intercourse that can spread them. We start by using things like puppets to teach the girls how to avoid risky behaviors. As they get older, we ditch the puppets and get a lot more specific and serious."
The mentors (Welfare calls them the program's "cherries on top") play a large part in showing these girls what opportunities and possibilities await them if they make smart choices. In some cases, these relationships become lifelong bonds. Welfare speaks fondly of Erica, one of the first Cool Girls in 1989, and her 22-year friendship with her Cool Sister, Joan. Joan's influence helped Erica become the first of her family to graduate from high school and continue to succeed in all areas of her life.
"People might think that it's too overwhelming to try to break the cycle of poverty—that these girls are lost causes," says Welfare. "But what we're doing is working." The Center for Disease Control and Georgia State University conducted a study in 2007 that shows that the girls who are part of the program are performing better in school and making smarter life choices compared to their peers who do not participate.
Cool Girls is in the running to win $5,000 in free gasoline from CITGO's Fueling Good program. "It takes quite a bit of money to get everyone from Point A to Point B," says Welfare. "If we won, we would use the gas to get to take our girls on field trips and get them to Cool Girl events outside of the metro Atlanta area."
Do you know of an outstanding nonprofit like this one in your own community? Share which one inspires you and you can help the organization win $5,000 worth of donated gas in CITGO's Fueling Good contest. Learn more here.