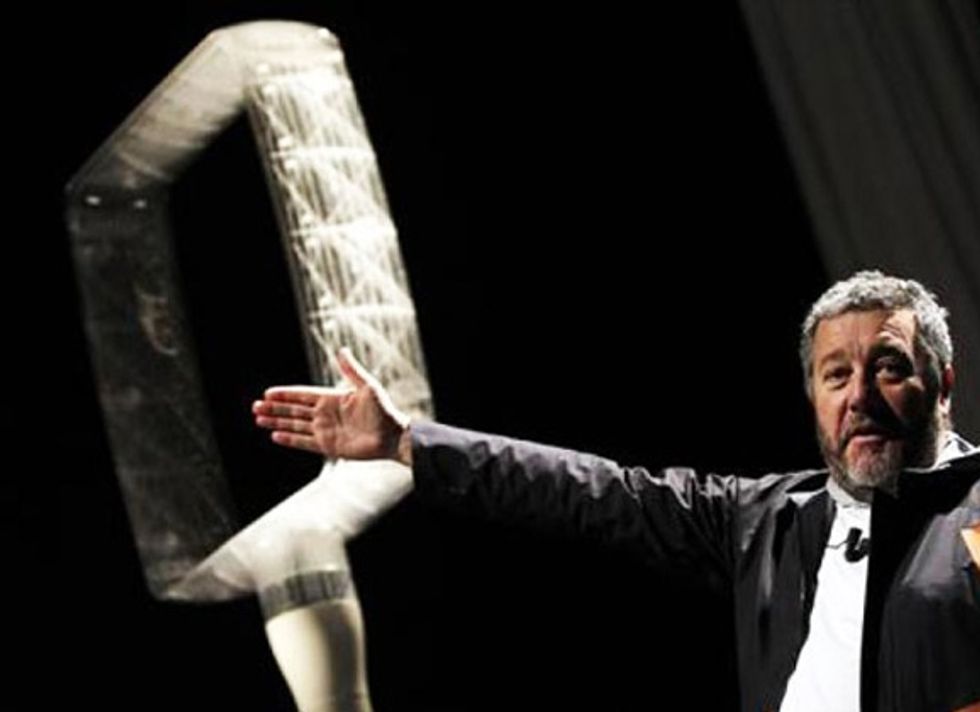 Good news: Phillipe Starck, the French designer famous for chic hotel interiors, strange watches, and minimalist furniture, has designed a range of small vertical-axis wind turbines for homes and businesses.
From Reuters
:
The turbines, which will be made in the Tuscan city of Siena and can be placed in the garden or on the roof, consist of the quadrangular 400W WT model with a power output of 400W and the helicoidal shaped 1KW WT, which can generate power of 1 KW. Their Italian reference prices will start from about 2,500 euros ($3,515) and 3,500 euros respectively.
The smaller model is above. Here's the larger one: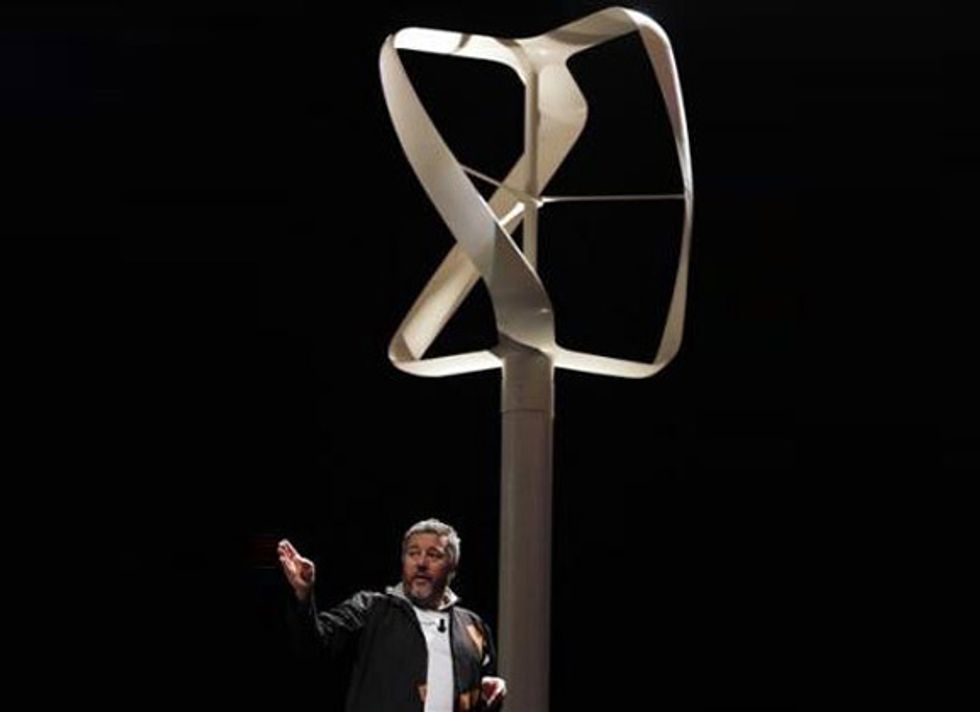 ---
So if you had the big one running at full capacity for an hour, that would give you one kilowatt-hour of energy. To put that in perspective, the average U.S. household consumes "about 11,000 kWh per year, costing an average of $1,034 annually." Even if you had the big turbine running at full capacity nonstop for a year you'd still only get 8,000 kilowatt-hours.But I would still love to have one of these in the backyard or on a porch. You can see the official site for the turbines
here
but it's a little difficult to navigate.
Via Inhabitat.