Articles
Now the Doctor Is Always In: New Radiology App for 24/7 Diagnosis
Now physicians can check out MRIs, CTs and PETs on their iPhones and iPads.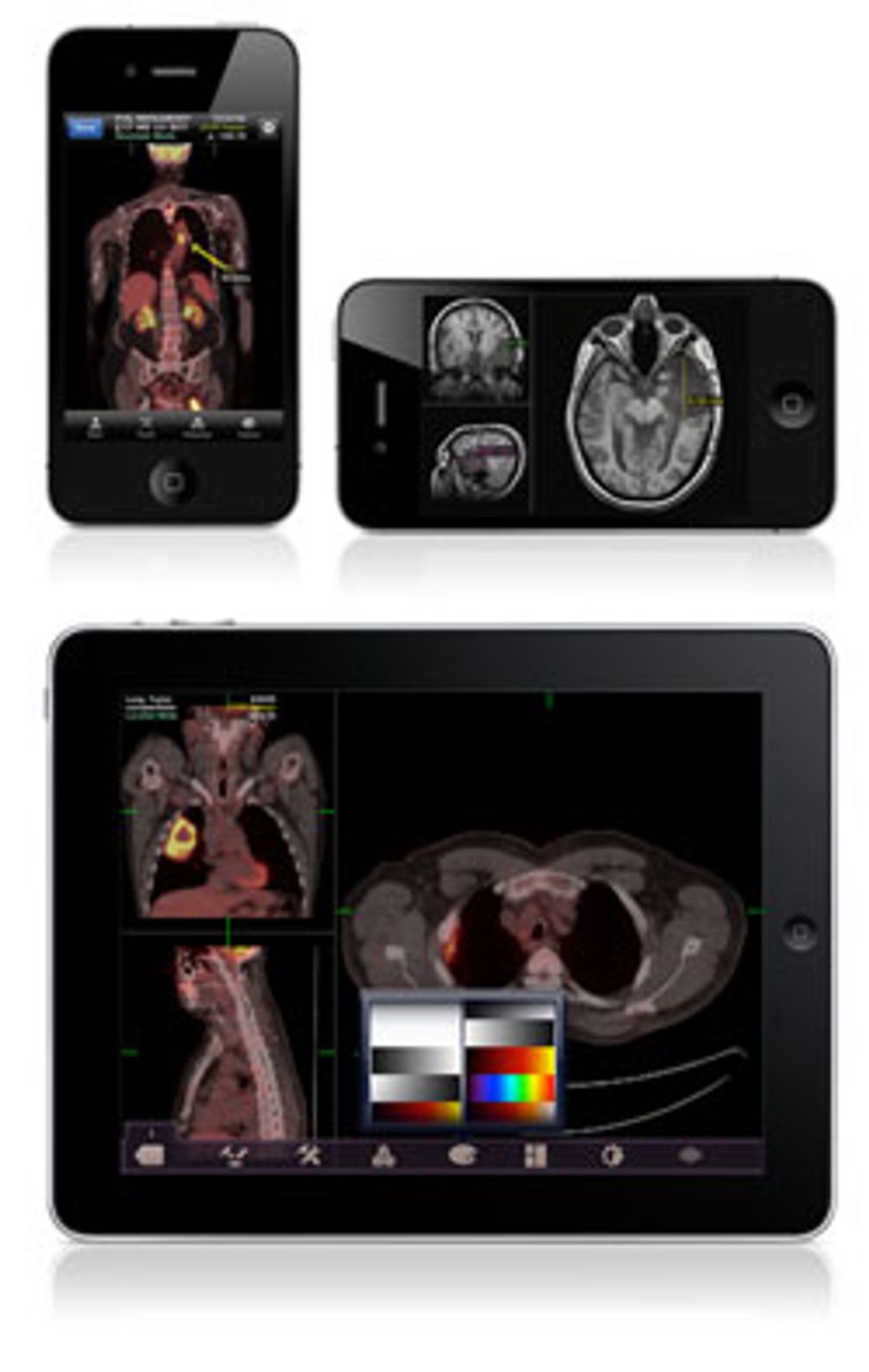 Telemedicine has made working in remote outposts a dream for doctors and now the iPhone is about to do the same with its new radiology app.
The Wall Street Journalreports today:
---
The FDA recently cleared a radiology app for the iPhone and iPad that will let physicians view medical images including MRI, CT and PET scans.

\n
While the agency says the app—called Mobile MIM, made by MIM Software—has been approved for making medical diagnoses, it says it "is not intended to replace full workstations and is indicated for use only when there is no access to a workstation."

\n
The FDA report stated the app measured the quality of the picture and display quality, which can vary between mobile devices, and accounts and adjusts for these variations.
Mobile MIM has been waiting for this approval since 2008 when it won the Apple Design Award for Best iPhone Healthcare and Fitness Application. The app, which has already been available outside the United States and in 14 different languages, can now be downloaded from the Apple App Store.