Articles
NYU Grad Builds an Interface You Can Feel (Using Felt)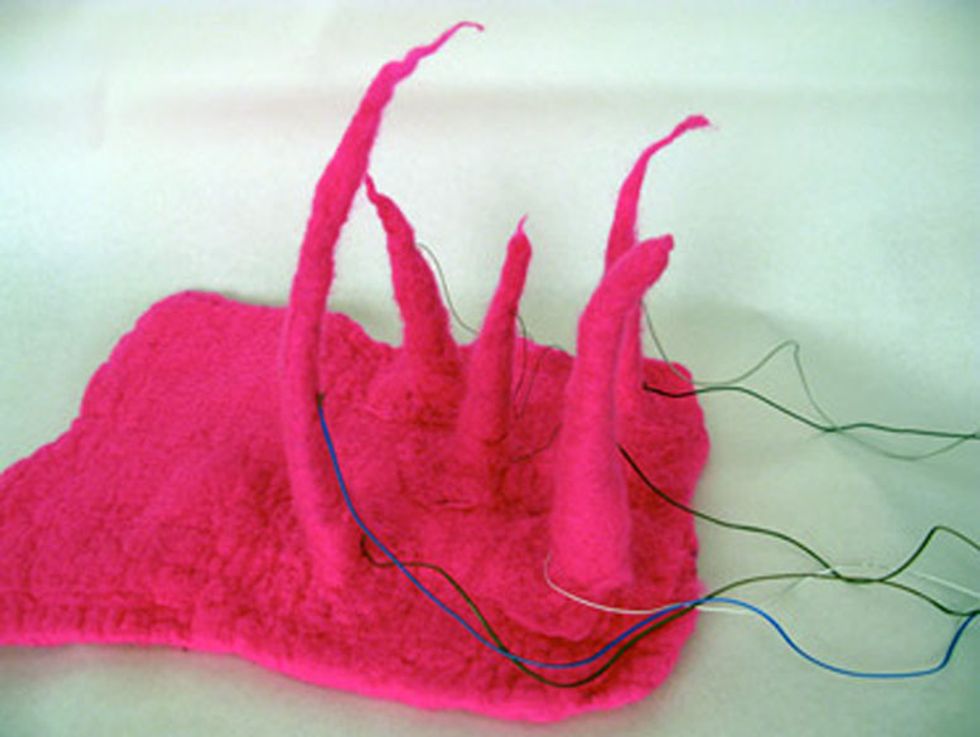 With so much of our daily communication happening online these days, any reminder of the tactile world is refreshing. Lara Grant , a graduate of NYU's Interactive Telecommunications program, had this in mind when she created Soft Sensors . These playful felt creations revolutionize the current approach to building computer technology, which is rather cold and non-fuzzy in comparison.
---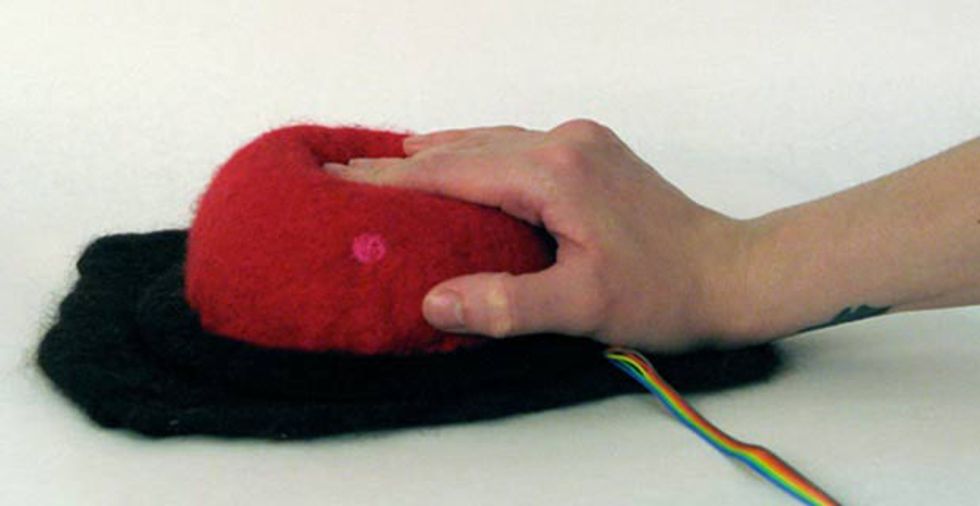 Coolhunting writes:
Using soft circuitry, Grant made an array of felt housings that—when stretched, squeezed, prodded or poked—change the electronic resistance which feeds into a computer.

Possible applications are varied and aren't limited to just one field—ideas include video game controllers and reactive costumes triggered by the movements of the wearer (modeled here my Lindsay Marcelle Case).

\n
For more, check out the full post at Coolhunting.
Photos courtesy of Lara Grant via Coolhunting.