Articles
Obama Turns the Spotlight on STEM Teacher Training at White House Science Fair
If we don't train 100,000 teachers, who will educate the next generation of rock star science fair winners?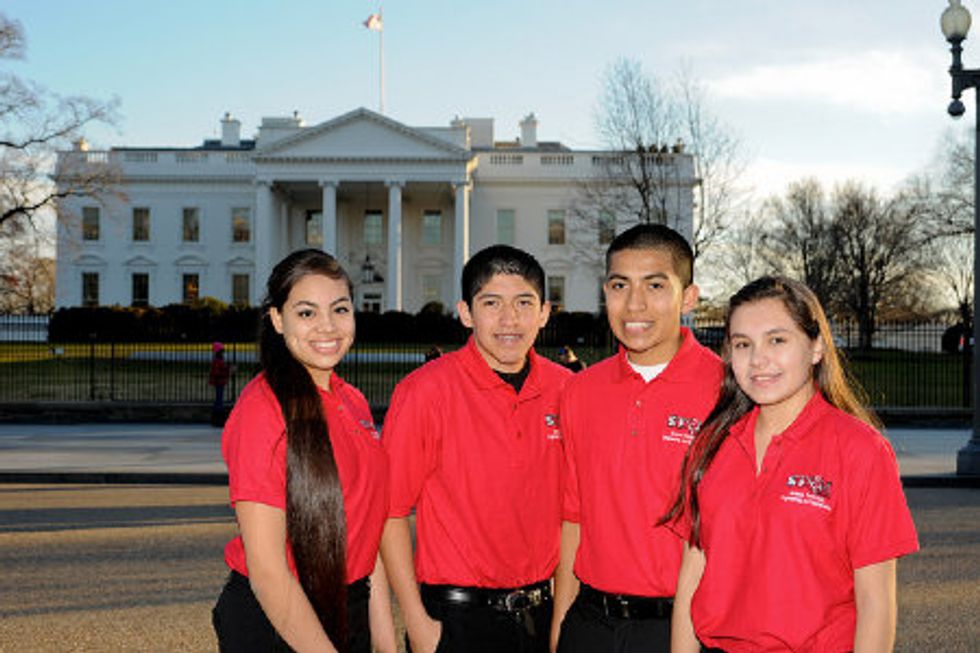 In 2009 President Obama pledged to give students who excel in science, technology, engineering, and math the same champion's welcome that winning athletic teams receive from the White House. As host of Tuesday's second-ever White House Science Fair, Obama proved he's following through on that commitment, applauding the accomplishments of over 100 science students from 45 states.
---
The student projects that made it to the White House are pretty amazing. Angela Zhang, a 17-year-old from California, used "nanotechnology to eradicate cancer stem cells." An impressive group of students from Detroit's Paul Robeson/Malcolm X Academy—Lucas Cain Beal, Jayla Mae Dogan, and Ashley Cassie Thomas, all 13-year-olds—was recognized for their design for an energy efficient city of the future.
Then the president turned the spotlight back to the national shortage of STEM teachers. He announced plans to ask Congress to approve an $80 million investment from the Department of Energy "to support effective STEM teacher preparation programs," and applauded an additional $22 million investment from the 100Kin10 movement, a multi-sector effort led by the Carnegie Corporation of New York and Opportunity Equation to train 100,000 excellent STEM teachers over the next 10 years.
At a time when a Los Angeles student reports that there's only one science teacher for his entire high school, taking action to recruit more STEM teachers is clearly necessary. After all, without great teachers who can help students excel in math and science, it's going to be tough for the next generation to, as Obama said, "compete for the jobs and industries of the future."