Articles
The L.A. occupiers aren't going to wait quietly for another Zuccotti Park-esque police raid.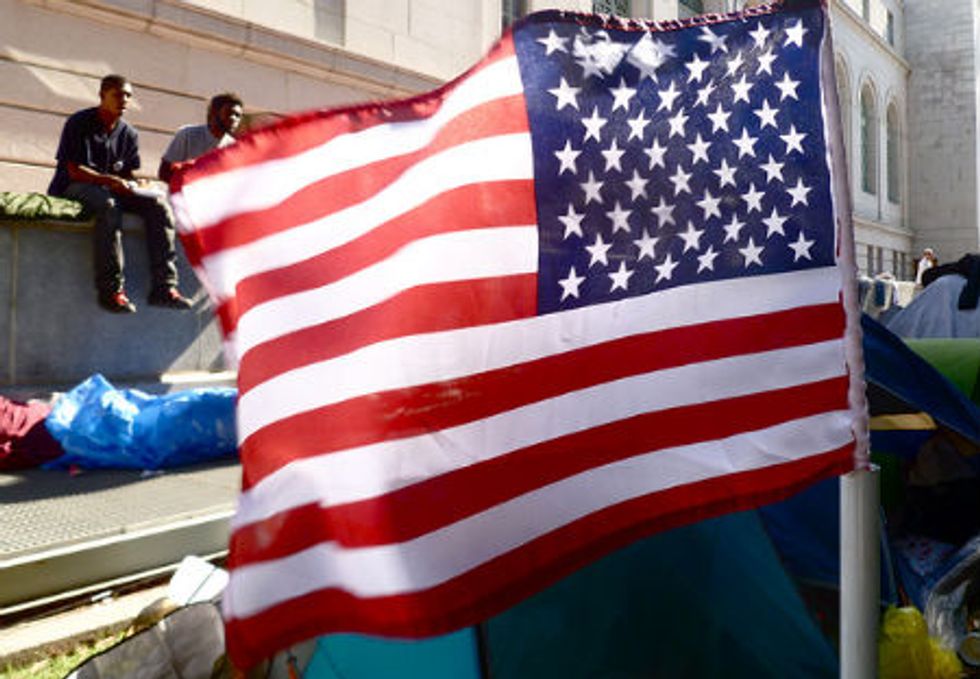 In the wake of a global crackdown on the Occupy movement—the most recent sweep cleared hundreds of protesters out of Manhattan's Zuccotti Park on Tuesday morning—the Occupy Los Angeles protest is steeling itself against an impending attack. No, they're not hoarding weapons and mace in their tents downtown. On Thursday, representatives from OLA filed a restraining order against the Los Angeles Police Department in the hopes of preventing them from coming to raze the campground in the middle of the night.
Reports the Los Angeles Times
: "The filings say protesters have the right to notice because the Los Angeles City Council passed a resolution in support of the demonstration as they long as they remain 'peaceful.'"
L.A. police have said they don't plan on storming OLA's camp under cover of night like the NYPD did at Zuccotti, but city attorneys will nevertheless appear in court to oppose the request today. Regardless of what happens, it's inspiring to see the Occupy movement organizing enough to go from the streets to the courtrooms. Here's hoping they'll go to the voting booths next.
---
Photo via (cc) Flickr user Neon Tommy