Articles
Ocean Exploration and Fatherhood in the Age of Plastic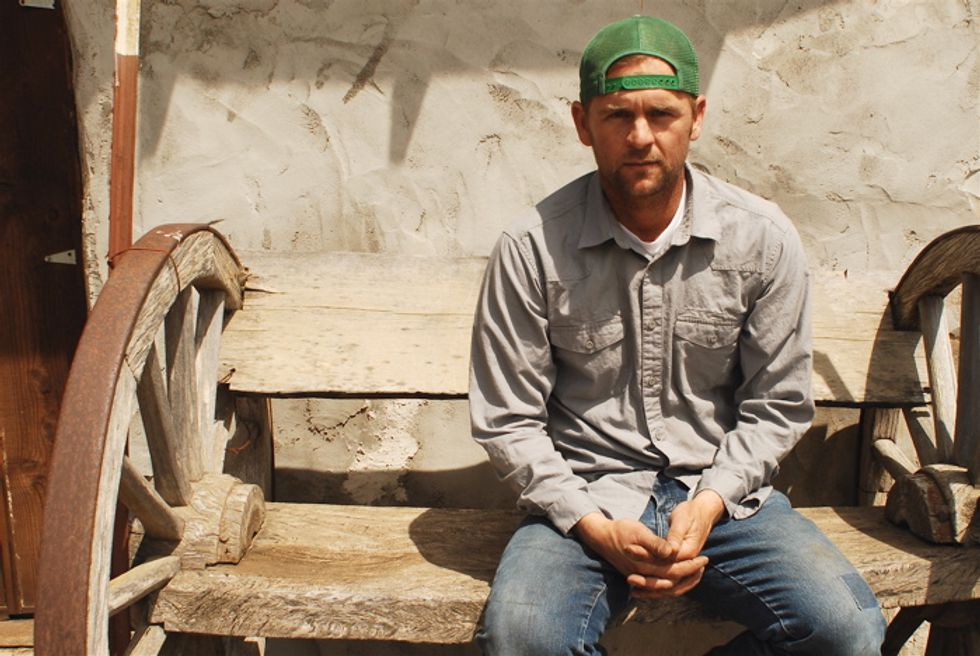 ---
This is part eight of Stiv Wilson's tour to better understand how plastic ends up in the ocean. Read the previous installments here.
I'm heading north
, happy to be leaving the traffic of Southern California. I'm on my way to the country—old California, where the Malloy family has been living off the land for decades. Chris Malloy, one of the most decorated pro surfers in the industry, has invited me up to his family's ranch outside of Lompoc. I arrive to find Chris outside of his barn. He invites me to sit in a chair. The chair is sketchy—it's canvas and looks like it has been baking in the sun for eons—and as I sit, my butt breaks right through it. Chris laughs and apologizes. The moment is perfect.
Far from the stereotypical surf bro, Chris is stoic and speaks eloquently about life, family, and the nature of travel—and the fact that plastic has always beaten him to wherever he's going. Chris is part owner of and director of Woodshed films and speaks about landscapes in a way that only directors do. Beyond just the pollution aspect, one can tell that Chris has an aesthetic problem with plastic. I almost hear him thinking, "Plastic messes up the shot."
"There's a magical island in Indonesia we visited that was covered with plastic and we all decided to clean it up," he says. "Feeling good about ourselves that day, we woke up the next morning to find it had all been replaced with the tide. My greatest fear has already happened. There's already enough out there to trash the entire planet and the population is just growing and people just keep buying it. It's only going to get worse."
Chris tells me about his early days traveling and how he's seen the problem compound for more than a decade. "Humans are sheep," he says, "and if there are young people out there living an inspiring life ... that returns to the old way of living ... it will make a difference. People who live in a big cities are looking for green techno fixes for everything and are pissed off about everything—I think they're full of shit. Everyone functioned before cell phones and eco-everything and now all this technology has brought us to here. All of the sudden we're looking to fix everything in a green way, but technology is what screwed up everything in the first place. I say that humbly, but I find ways to be less dependent on modern quick fixes. We're in this current green fad and there are a lot of big companies jumping on the bandwagon. But no matter how much we make people aware, the only hope is getting big industry to change the way they produce. There is no away."
From around the barn, Chris's wife Carla approaches with their young child in tow. She's headed for the chicken coup to gather eggs. It gets me to thinking...what does Chris think about being a father in the synthetic beach era? An era where that child will never see a beach without plastic? Check the video below for his revelations. Next up in the series is bay area plastic artists Richard Lang and Judith Selby Lang.
[youtube]http://www.youtube.com/watch?v=F2YYsY7Byfw