Articles
Out of Africa
The Ghetto Film Club borrowed film equipment, taught themselves how to use it, and began shooting stories of life in the slums of Nairobi.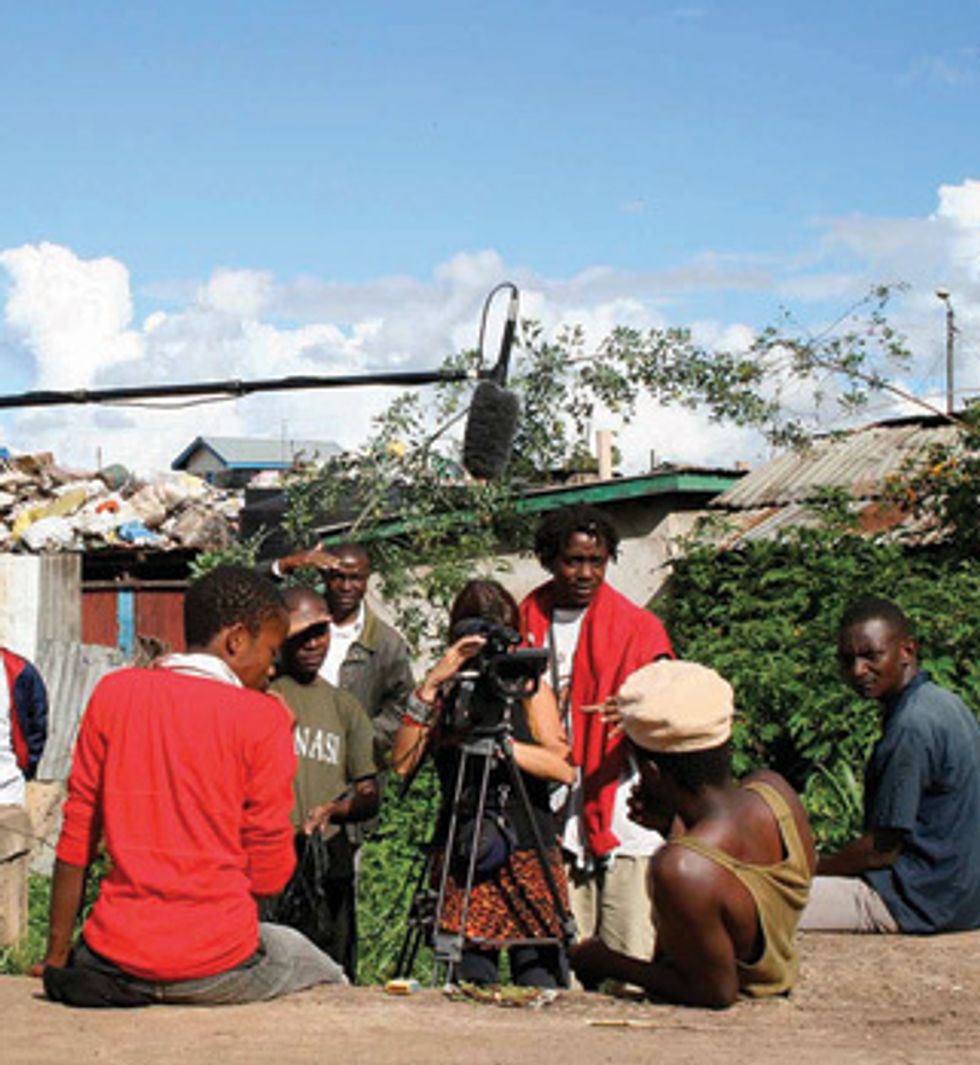 ---
Hiram Kariuki is
unemployed, lives on $80 a month, and can't afford breakfast, but he's a local star in his Nairobi slum, thanks to his appearances in the movies of the
Ghetto Film Club
. Founded in 2006 by 26-year-old Patrick Shomba Mwai, a part-time production assistant on a Kenyan sitcom, the GFC has its offices in Kariuki's shack in the Dandora slum and, last year, with almost no money, made nine popular short movies that played in local social halls. Led by Mwai, a dozen members of the 60-strong youth group borrowed equipment from resident media professionals, taught themselves how to use it, and shot most of the stories in a single day.
All the films address life in the slums of Nairobi.
Ghetto President
, produced in November, 2007, was especially prescient. It told the story of a corrupt member of parliament who hires thugs from the slums to try to eliminate a competing candidate. A month after the filming, Kenya's divisive election caused epic street battles between unemployed young men. "Without films, we would just be criminals," says Mwai. "There are so many people around here who don't have anything to do. But they have talent, so I'm building a platform for them."