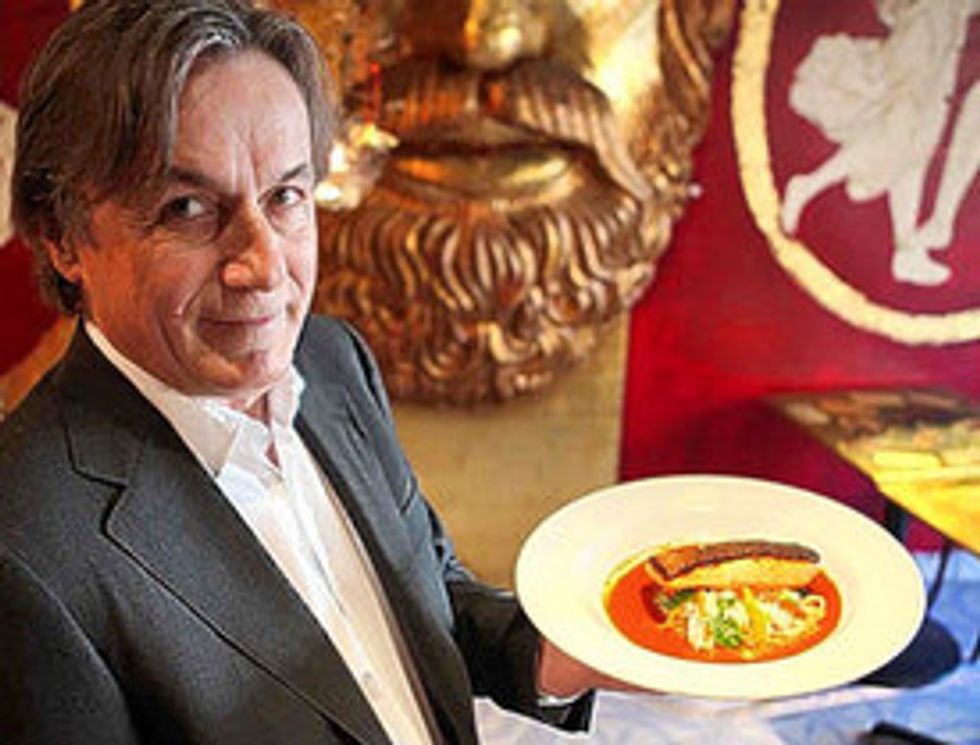 ---
Radiohead did it and
so did GOOD
. And now a London restaurateur named Peter Ilic is offering a menu that includes pressed foie gras terrine and leek and potato soup with caviar for whatever you want to pay.
From the Evening Standard
:
"Mr Ilic, whose 'free' dinners are on offer at Little Bay in Farringdon, hopes the deal will lift people's spirits.He told the Standard: 'Even if people don't pay anything I have told my staff to treat them the same as if they pay £50 or £60-a-head.'It's entirely up to each customer whether they give £100 or a penny. All I'm asking is they pay me what they think the food and service is worth.'We have seen so many more City boys coming into the restaurant lately, looking for a better value lunch. It just seemed the right thing to do with everyone under the cosh and feeling pretty miserable. This is the ultimate value-for-money meal.'The special recession offer will be available for the whole of February. Wine is not included and tap water will be served."
We hope this works out for the restaurant and for any cash-strapped Londoners who've been living on a diet of pot noodles recently. And we'll let you know if we hear of this phenomenon coming stateside. An experiment like this would certainly get me out to nearly any restaurant in Los Angeles (and create a lot of press and goodwill among the public at large).
Via PSFK.