Articles
People Are Awesome: Anonymous Donor Giving Cash to Toronto Cyclists for Their "Leadership"
Cyclists in Canada are receiving anonymous cash rewards for not driving a car.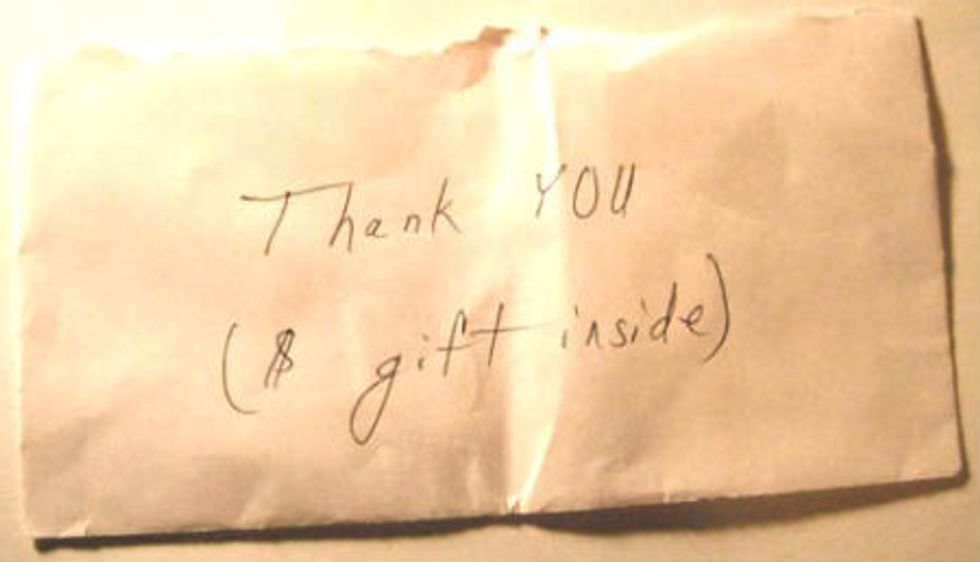 Toronto cycling enthusiast and
blogger
Tom Polarbear was pedaling around town this week when an "older woman" approached him and handed him an envelope reading simply, "Thank you." Polarbear says he didn't think much of it—"I thought it might be a flyer or something"—until he passed another cyclist, who held up
his
envelope from the same woman and asked, "How much do you think is inside?"
It turned out that five dollars was inside, along with a noted, signed by "Anonymous," thanking him for his "very courageous effort bringing cleaner air to Toronto."
---
Polarbear used the money to buy two lottery tickets.