Articles
Pie Charts Take to the Streets
Creating politically charged street art just got a bit easier with this new adjustable pie-chart stencil.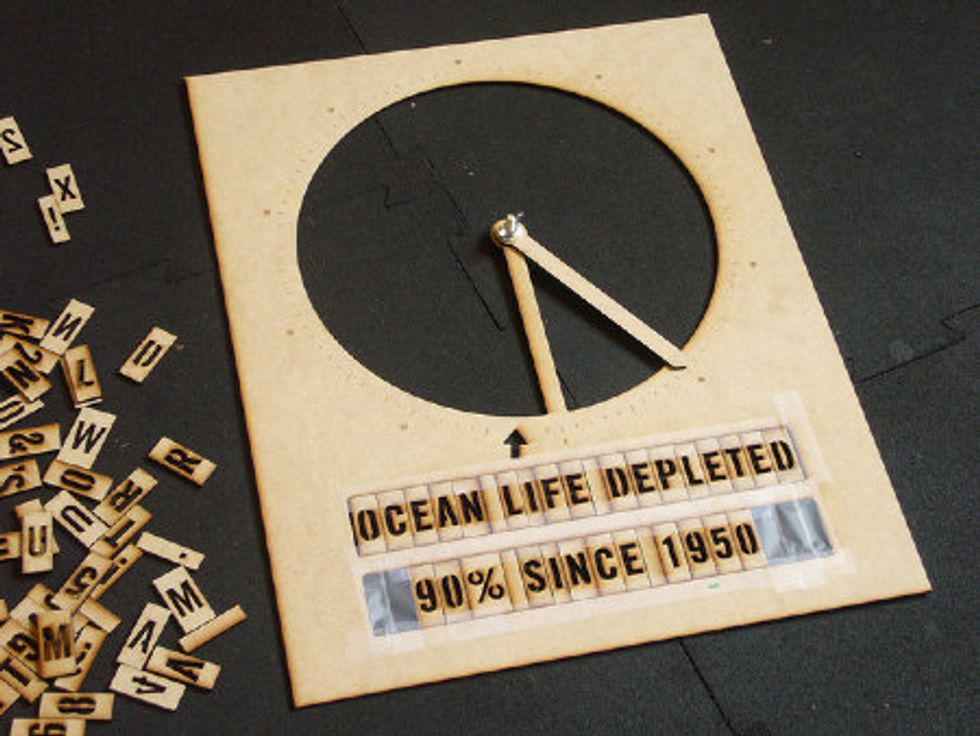 Ninety percent. That's the amount of ocean life depletion since 1950 and a figure too dry to make most people pay attention. Presented visually, however, the statistic takes on new strength, and as a pie chart splattered in spray paint across an urban wall, the fact-as-street-art becomes unavoidable for any passerby.
---
With the help of a new pie chart stencil by interactive media artist Golan Levin, creating politically charged graffiti just got a bit easier. The fully customizable "Infoviz Graffiti" toolkit allows users to quickly swap out the numbers and letters and adjust the slice of the pie.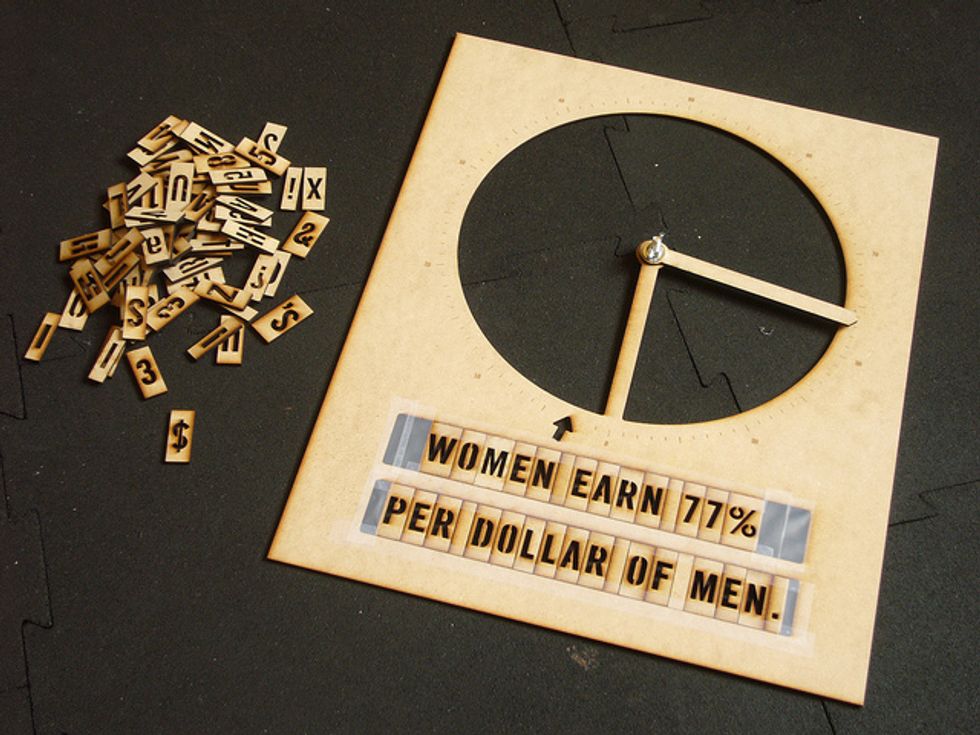 One minute you can advocate for marine biodiversity, the next for equal opportunity. The stencil design (pictured below) is available as a PDF on Levin's blog, and the raw materials—fiberboard, a wing-nut, tape to hold the letters up, and your choice of spray paint—are easy enough to find that building one yourself in a studio (or at home if you have a laser cutter) wouldn't be hard.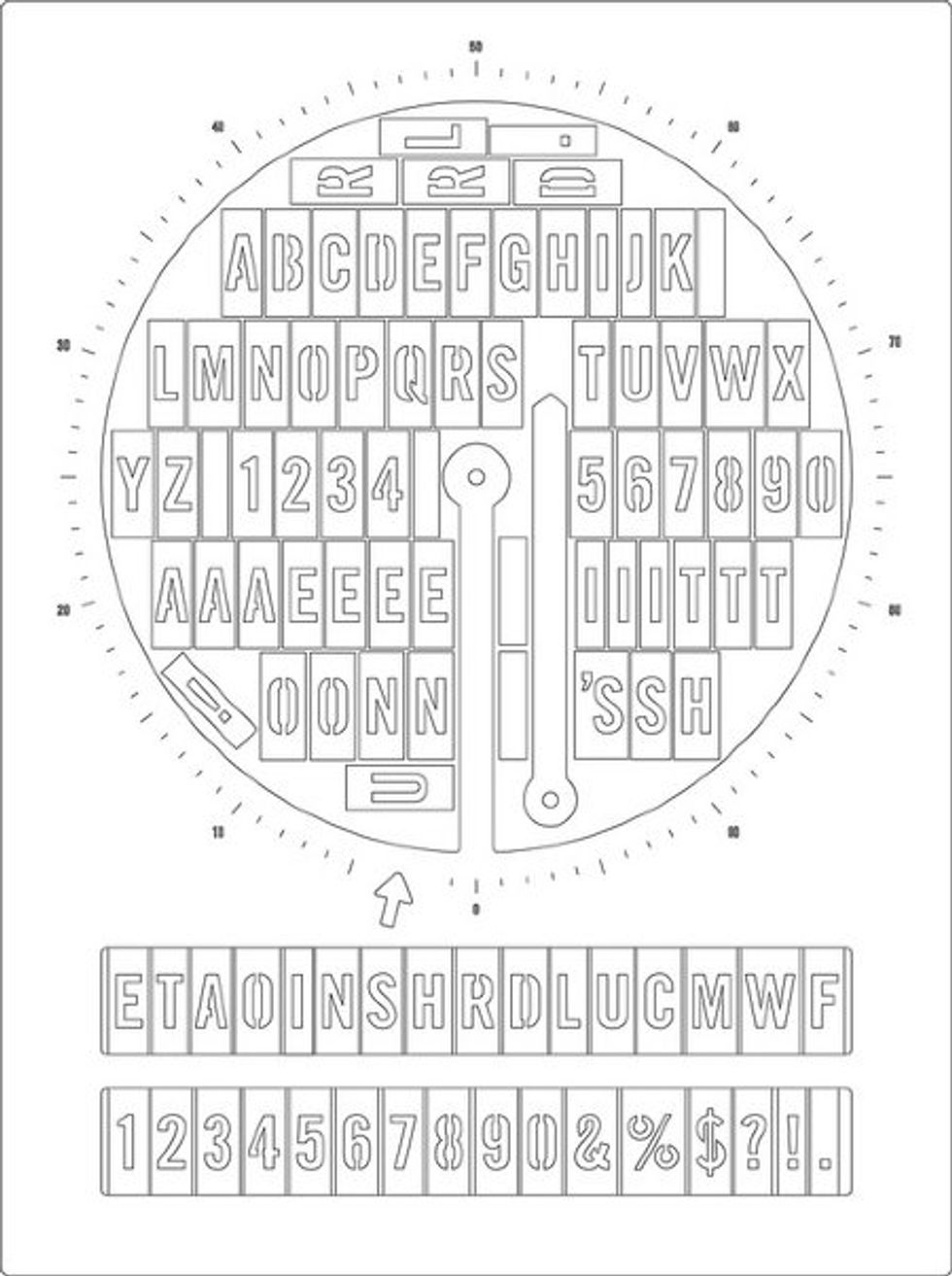 Levin, the director of the STUDIO for Creative Inquiry at Carnegie Mellon University, developed this design in four hours during a "Speed Project" challenge by the Free Art and Technology Lab, a public art initiative. You can see his other work here.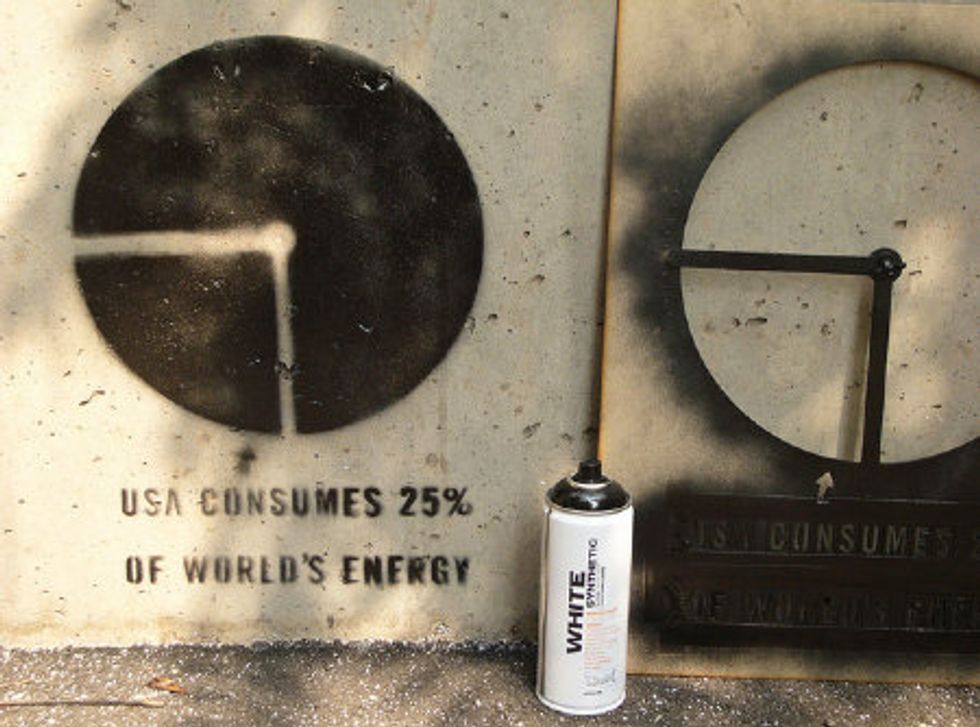 UPDATED (6/16): Artist Golan Levin explains the motivation and theory behind the project on his blog.
All Images via Golan Levin's Flickr