Articles
From Dusty to Digital: Preserving Tanzania's Cultural Treasures Preserving Tanzania's Cultural Treasures
A massive archive of Tanzanian musical history gathers dust in a closet. MP3s to the rescue!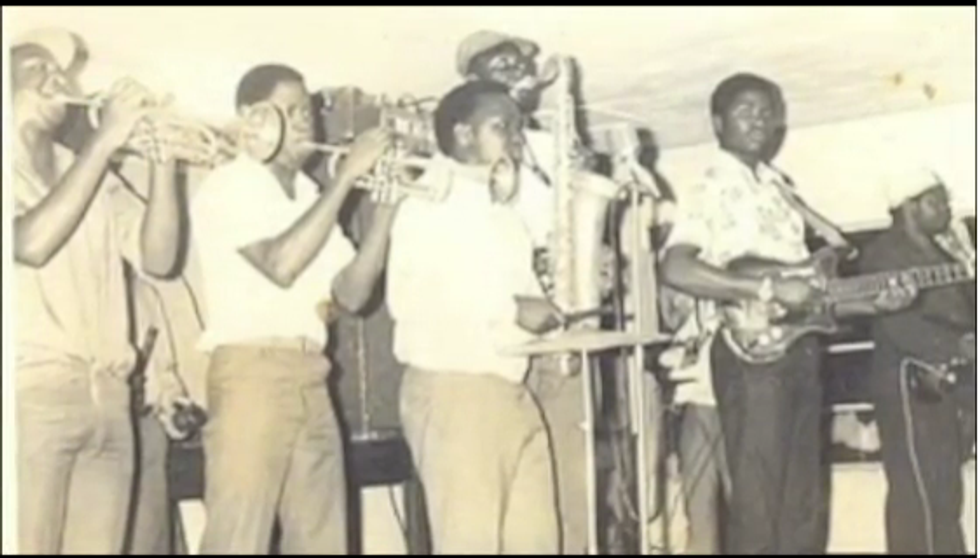 While you're probably more likely to hear Biggie than traditional local music on the globalized airwaves of modern-day Tanzania, in the 1970s, the newly independent nation used radio to help forge a distinct musical and political identity. At the height of disco fever, state-controlled media of the socialist government gave airtime to the indigenous muziki wa dansi, academic studies of tribal drumming, and Afro-Cuban jazz, as well as political speeches supporting independence struggles across the continent.
---
Now, corporate American pop and auto-tuned African rap takes precedent, while the recordings leftover from a unique moment in Tanzanian history gather dust inside the concrete walls of the Tanzanian Broadcasting Corporation's headquarters. The tapes, dating back as early as 1958, still have intact track listings, complete with suggested dance steps. But none of the 100,000 hours worth of music and radio programming has ever been digitized, and the content of the deteriorating reels will be lost forever if no one takes action.
Fortunately, the cultural preservation group The Tanzania Heritage Project has a plan to archive and distribute these endangered cultural artifacts with its initiative Radio Tanzania. On the project's Kickstarter—which just met it's $13,000 fundraising goal—team member Rebecca Corey writes that the group will use the money to film musical performances during the country's 50th anniversary celebrations, purchase equipment to digitize the recordings, pay royalty fees to artists and the Tanzanian government, and produce a CD of the archive's best tracks. A collaboration between two Tanzanian filmmakers and American expats, the team will also train local residents with the skills they need to digitize the music themselves and keep a digitization workshop running once the foreigners depart.
"The music we are determined to protect is the product of Tanzania's struggle for self-determination, cultural identification, and political and economic development after over a hundred years of colonialism and oppression," Corey writes. Plus, it's got fresh beats. Check the music out for yourself on the project's Soundcloud page.
Screenshot from Radio Tanzania video