Articles
Pretty and Empowering: Fair-Trade Label Promotes Gender Equality in India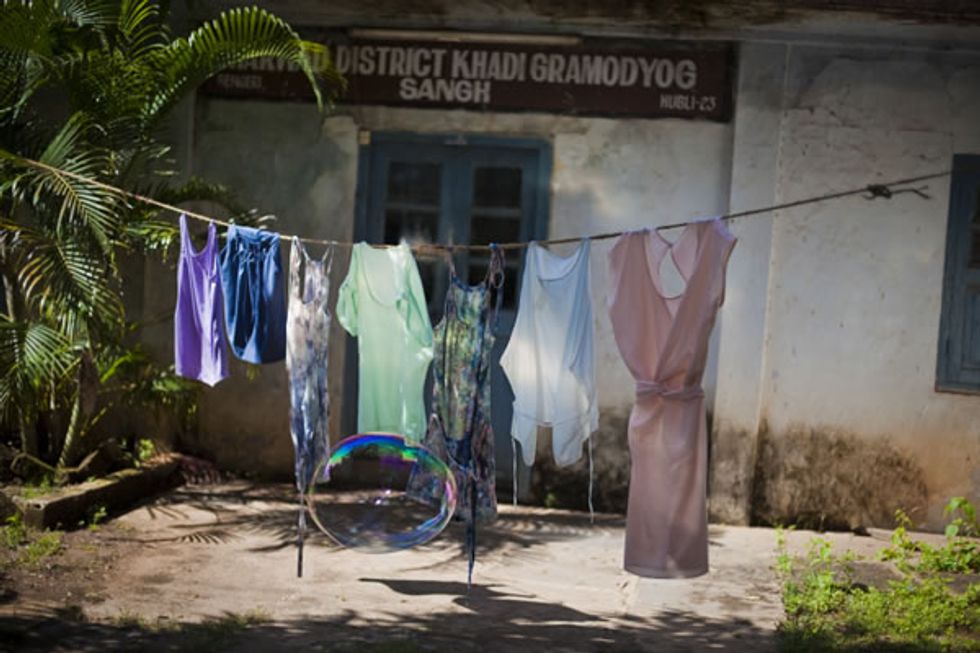 ---
The Dutch fashion label
Satara
isn't just in the business of flowy, free-trade clothing. The pieces in its current collection are pretty, light weight, and perfect for summer days, but it's the story behind the clothing that's the real draw. By employing, training, and fairly paying underprivileged but entrepreneurial women in India, the nonprofit seeks to promote gender equality and self-sufficiency. A paper tag hangs from every Satara piece with Hindi signs that correspond to an
online biography
of the seamstress who made it, driving home the impact of your purchase.


Treehugger


has photos of the line and more on what goes into the production process:
Inspiration for spring 2010 is drawn from the very material that makes up the collection, the hand-woven Khadi fabric which is, according their website, "steeped in Indian history and was an icon of Mahatma Ghandi's liberation movement, where it embodied the ideas of freedom and autonomy, truth, and closeness with nature."

Satara works with talented graduates from the Amsterdam Fashion Institute who teach their skills to seamstresses in India while the Mann Deshi microcredit bank provides local support. Volunteers from Dutch universities also lend assistance at home and abroad. As the website says, "This network has the will and ability to create a sustainable clothing and textiles production network in India, and in doing so bring underprivileged women confidence, independence, and ultimately hope for a better future for themselves and their children."


Know of any like-minded labels you're proud to put on?
Photo via Satara