Articles
Project: Create a Crowdsourced Picture Show About Your Favorite View
Help us create a crowdsourced Picture Show by sending us an image of your favorite view.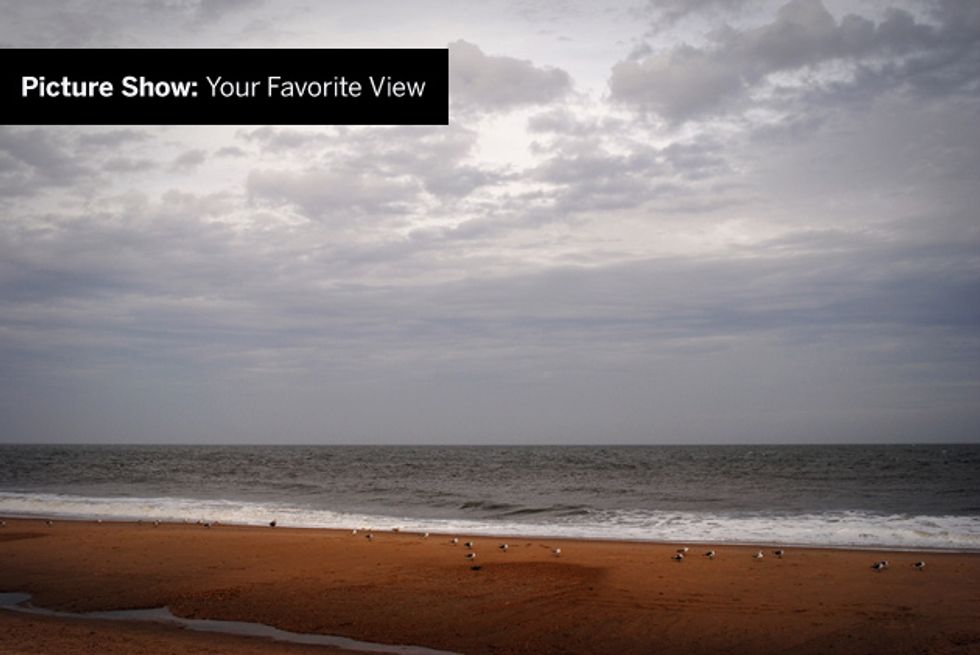 In past months we asked you to help us create Picture Shows about
your favorite tree
,
a unique building
, and
something neglected that you wish would be restored
. This time we want you to send us an image of your favorite view.
Maybe it's a vista of trees or the busy New York City skyline. Either way, we want to take a moment to celebrate our favorite surroundings.
---
the THEME
Sometimes it's easy to neglect the landscapes we spend so much time walking on, driving through, and living in. In this project, we want to recognize the environments that play a backdrop to our lives. Whether natural or urban, simple or intricate, we want you to share your favorite view.

the OBJECTIVE
The image can capture a horizon, a city, a neighborhood block, a park—you get the idea. (Though if you're photographing something that belongs to another person, try not to be creepy.)

the REQUIREMENTS
Please submit your photo and short explanation (up to 40 words) on the significance of the image for you here. It can be in any image format, but it should be high enough resolution that it can be printed at 300 dpi. We'll take submissions now through January 20. Then we'll publish a Picture Show with a selection of the submissions.

Once we receive the images, we will turn to you, the GOOD community, to choose the winning submission. The winning entry will be announced on GOOD.is, featured on our homepage, and printed in the next issue of GOOD. We'll also send a GOOD T-shirt and a free subscription (or gift subscription) to the winner.