Articles
Project: Design an Infographic About Energy
Help design an infographic about energy, and your work could be featured in the Energy Issue.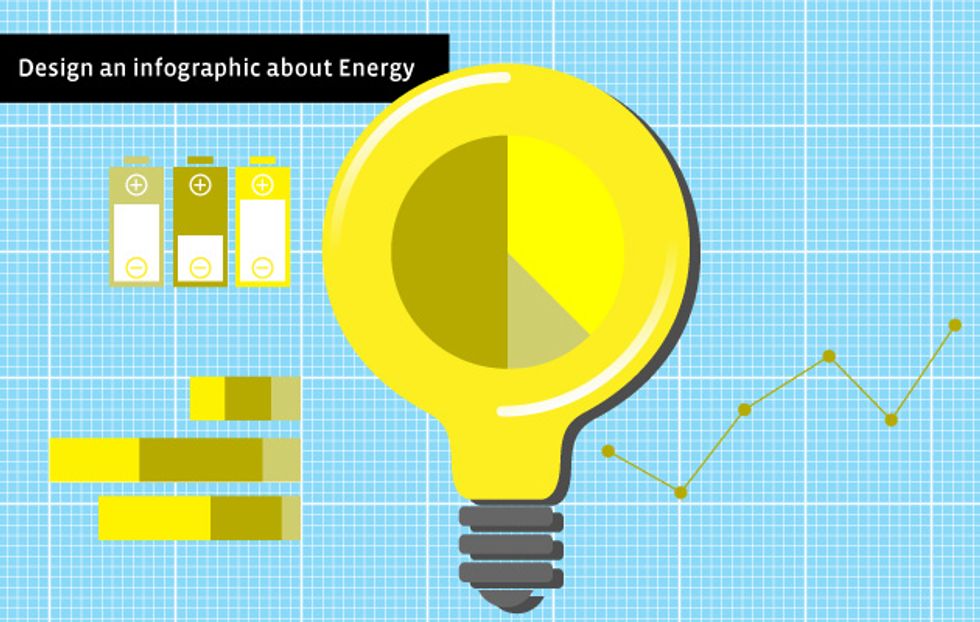 Our next issue is the Energy Issue. While we're working on making it, we want to see what you can do with visualizing ideas about energy and how we use it.
the OBJECTIVE
Create an infographic about energy.

---
the ASSIGNMENT
For this contest, we're looking for infographics about energy: how much we use, what kind we use, what we can do to use less.

the REQUIREMENTS
Please email us your submissions to projects[at]goodinc[dot]com with the subject "November 2010 Transparency Contest." It should be a JPG, exported at a high enough resolution that it can be printed at 300 dpi. We'll take submissions now through December 1. As with our last contest, we'll be giving out three awards: best use and presentation of information, best aesthetics, and best overall infographic. The winning entries will be selected by GOOD and winners will be announced the week of December 6, featured on our homepage, and printed in the next issue of GOOD. We'll send GOOD T-shirts and a free subscription (or gift subscription) to the winners.

RESEARCH and INSPIRATION



The U.S. Energy Information Administration has a wealth of information on literally every aspect of the energy situation in this country.
The International Energy Agency also has great information, for the entire world, including the recently released World Energy Outlook report.
This chart is also a handy, simple way of looking at it.
This is everything we've ever written about energy.