Articles
Protests Erupting Across Egypt, Here Is How You Can Follow Them
The internet is down in Egypt but there are still valuable resources you can use to follow the protests as they continue after the evening prayer.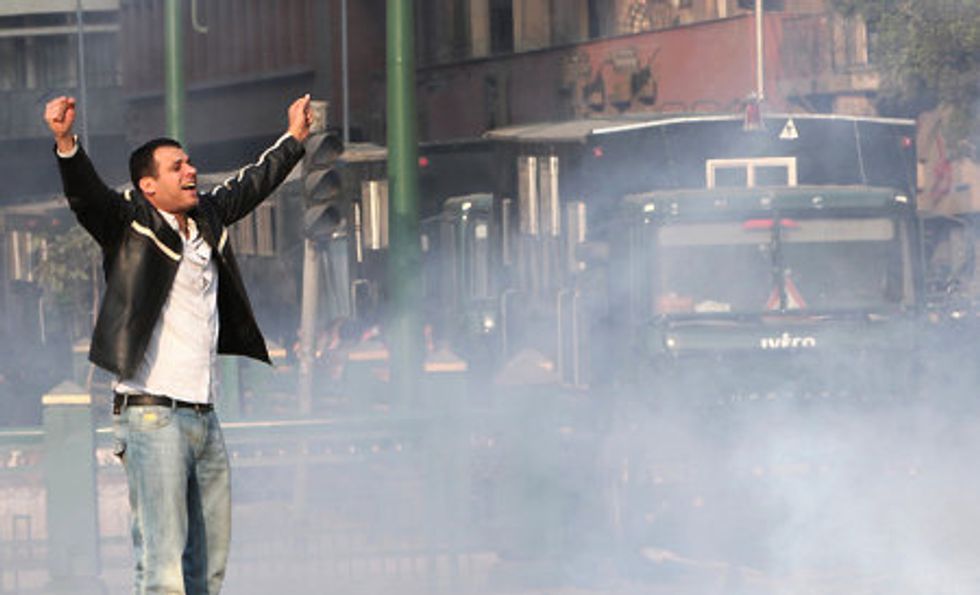 Egypt's protests are taking on a new scale today, as tens of thousands of protesters are clashing with Egyptian security forces across the country. The Muslim Brotherhood, Egypt's largest illegal opposition group, has joined the protests. And Nobel laureate Egyptian dissident Mohamed ElBaradei has also flown to Egypt to join the protests. Today he stood, alone, in front of a line of Egyptian security forces for 15 minutes while being doused with a water hose and gassed, before he eventually retreated back into a mosque.
---
Many of the protest plans called for protesters to mass after evening prayers. Sunset is in about an hour in Egypt, so there should be more news shortly. The Egyptian government has shut down the internet in the country, making reports scattered and sketchy, but if you're interested in following the news, here is how to follow it:
First of all, Egypt is two hours ahead of Greenwich Mean time, meaning it's currently 4:30 p.m. there. Here is a link to the time, so you can find out what's happening when.
The hashtags #jan25 and #egypt are where thoughts are collecting on Twitter. Though, with no internet, these are mostly foreign commentators, at this point.
Al Jazeera is the most vital source for a lot of this news (read this Times piece about the network and it's self-appointed role as the voice of the Arab street).
Here is a live feed, showing scenes from the protest. Caution, some can be disturbing.
This is their live blog, constantly being updated, and here is their special Egypt page. And for those curious about how we got here, this is a timeline of recent events.
The Times Lede blog is also up-to-date on the latest updates.
Enduring America is also running a good live blog.
Egyptian paper Al-Masry Al-Youm seems to also be getting reports out. Here is their English site.
Do you have more resources people should be using? Post them in the comments and we'll update this post.