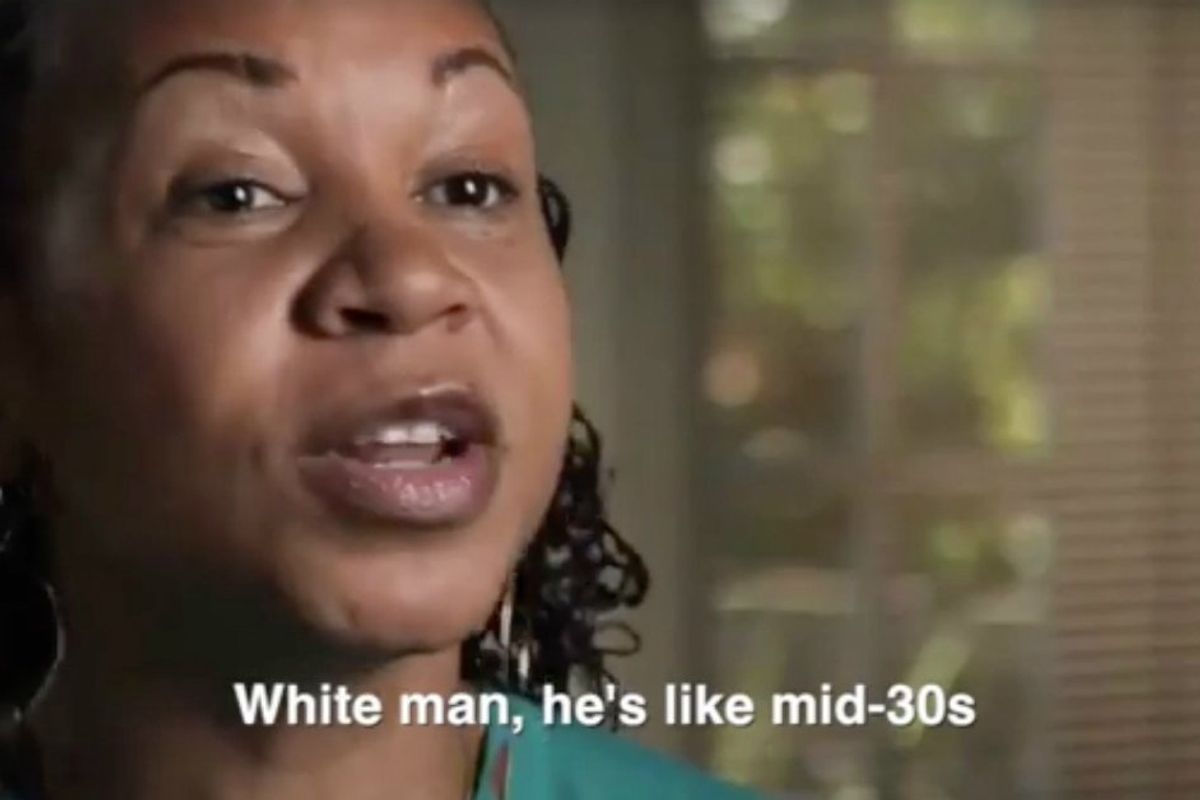 Author and Educator Joy Angela DeGruy recalls the time she went to go see he remake of King Kong with her friend Dennis. At one point she had to go to the bathroom and ran out of the theater, starting up a chat with a little boy in the lobby also going to the bathroom. What was the scariest part of the movie? DeGruy asks. "The black people," he answered.
---
What results is a sweet, awkward, and ultimately hopeful moment about race in America. Sometimes it is those quotidian times in our lives where change happens. Also, you end up really wanting to go see a movie with Ms. DeGruy. Her sense of humor is infectious.
The short film is produced by World Trust, an organization that creates films and workshops "that deepen the conversation about race."