Articles
Rally Cap
Carbonrally makes reducing your carbon footprint a competition.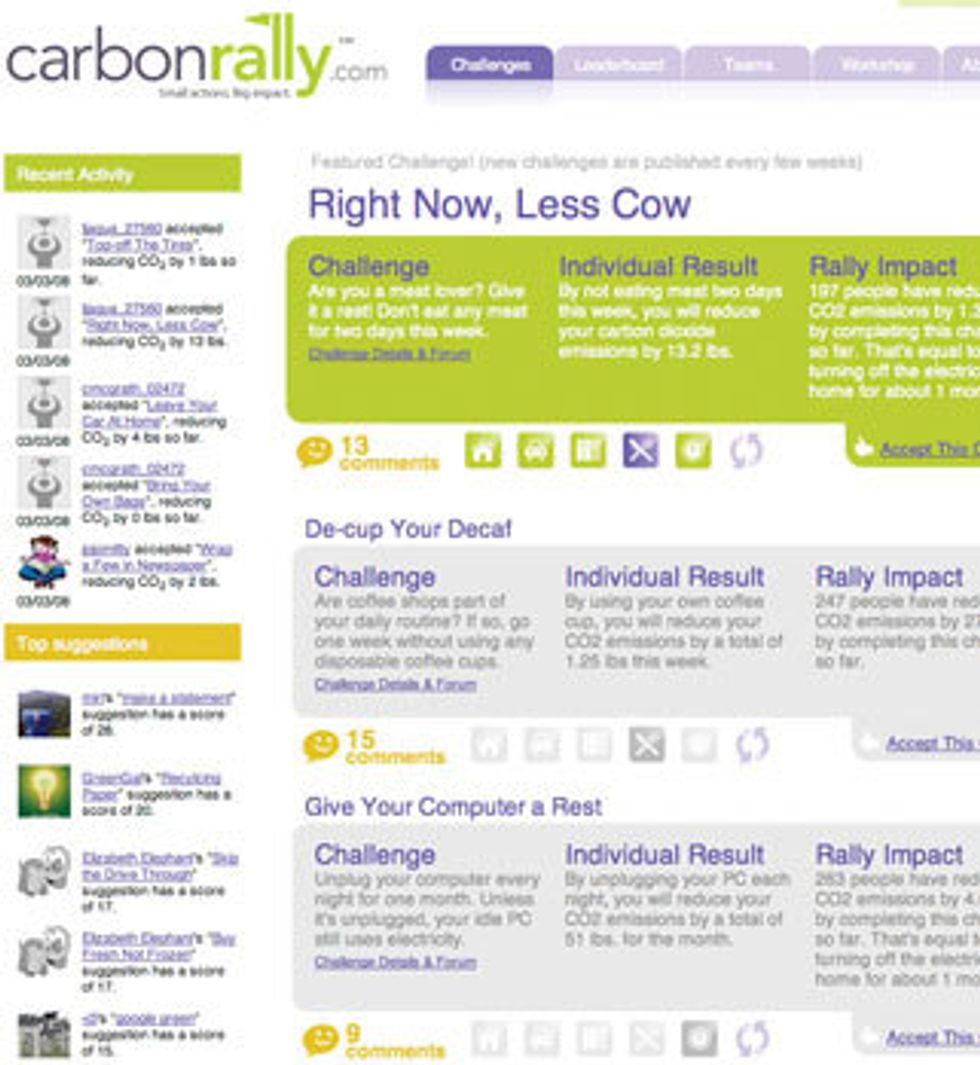 ---
Let's face it
, even when we recycle, we're nagged by a feeling that our actions, so small in the scheme of things, will do little to curb global warming. Enter the website
Carbonrally
, which aims to inject some competition into CO2 reduction. The site hosts weekly "challenges"-like replacing three household light bulbs with CFLs or topping off your tires-in which teams or individuals vie for prizes and "greener-than-thou" bragging rights. Two departments at Google recently battled in a Carbonrally face-off, while a high school in New Jersey started a Gossip Girl-esque commentary on the competition. The site's founder, Jason Karas, says the point is to get whole communities involved, by whatever means necessary: "For some it's getting together to support a cause. For others, it's a race."
LEARN MORE
carbonrally.com