Articles
Reclaiming Katrina
Temporary art exhibitions bring life back into gutted houses and desolate neighborhoods.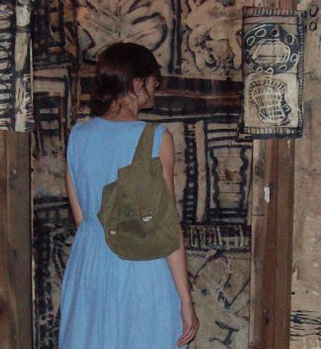 ---
One of the many legacies
of Hurricane Katrina is "that smell," a stench of mildew and rot reminding all New Orleanians that, two years after the storm, whole blocks of their city remain in a state of disrepair. Reconstruction delays have left fissures in once close-knit neighborhoods, so in an attempt to reconnect New Orleans residents to desolate areas still awaiting rebuilding, a local artist named Robert Vicknair founded
Neighborhoods
, a program that transforms gutted houses into art galleries for a night. The first Neighborhoods event-there have since been two others-occurred in the decimated Lower Ninth Ward in June, 2006. Inside the shell of a house, a few feet from a levee holding back the Mississippi River, about 80 visitors with flashlights shone their way through the exhibition. More than a year after Hurricane Katrina, the power was still out. But, says Vicknair, "That night, the neighborhood just lit up."