Articles
Repatriating Retro T-Shirts from Africa (for a Good Cause)
Can we help Africa by clothing Americans in cool retro T-shirts? Maybe.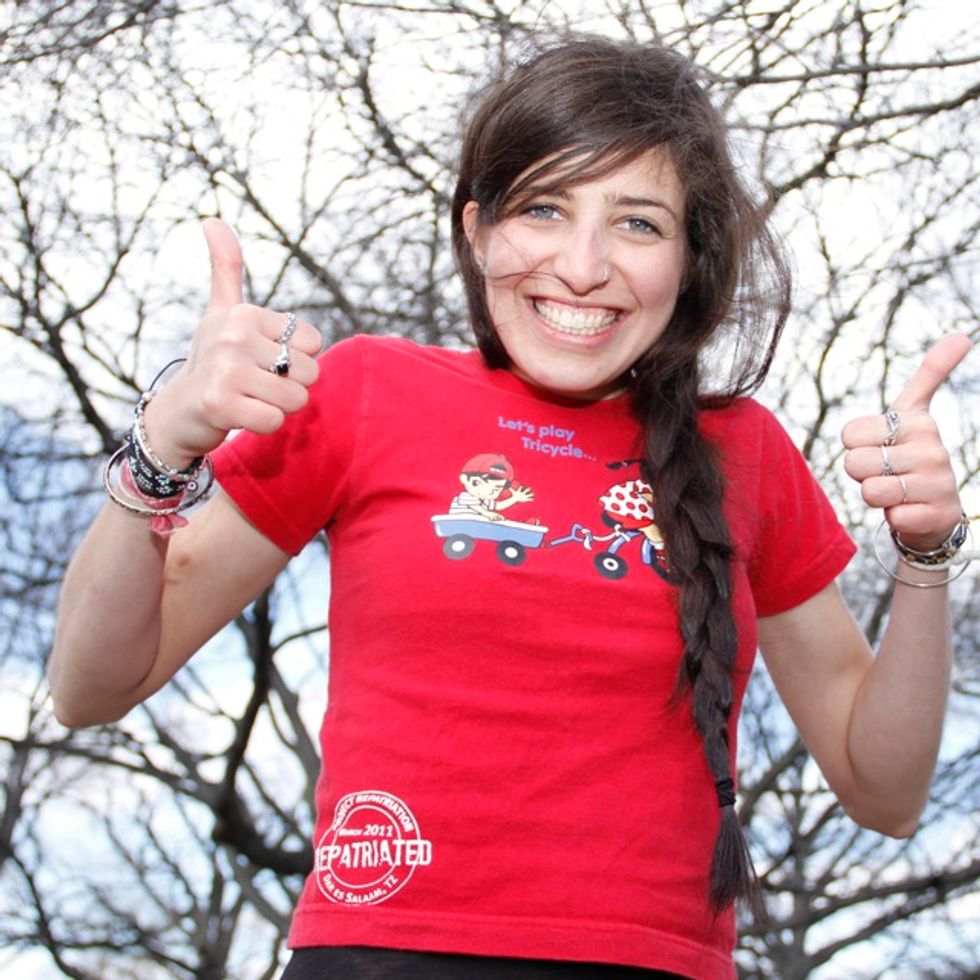 Can we help Africa by selling retro T-shirts to fashionable kids in the United States? Maybe.
---
Frustrated with his corporate law gig, Sean Hewens quit to launch a nonprofit in Tanzania. While working there, he noticed that Africans often wore vintage T-shirts—some of them very cool—that ended up on the secondary market there after being donated to Goodwill or the Salvation Army in the United States. In Nairobi, for example, he saw a rickshaw operator with the unlikely shirt "I danced my ass off at Josh's bar mitzvah. Santa Barbara, California. January, 2006."
Along with Ross Lohr, Hewens hatched a new idea: Bringing these kitschy shirts back to the United States, selling them for vintage-store prices, and using the profits to support nonprofits working in the developing world. Project Repat was born.
The Project Repat online store is up and running. You can get an old Seattle Supersonics shirt, or a "Fred W. Frank Bail Bonds" shirt, complete with a Project Repat stamp, for $25. The profits ($20 per shirt) support Smallbean and Newtown Tanzania Collaborative, the two other nonprofits that Hewens and Lohr operate. T-shirt sales from the winter and spring covered a computer lab and scholarships for a group of secondary school girls in Tanzania.
Hewens and Lohr recently raised more than $7,000 on Kickstarter, which they'll use for a May 22 trip to Nairobi, where they'll repatriate more shirts, and document the experience for a film to be titled "I Didn't Dance My Ass Off at Josh's Bar Mitzvah."