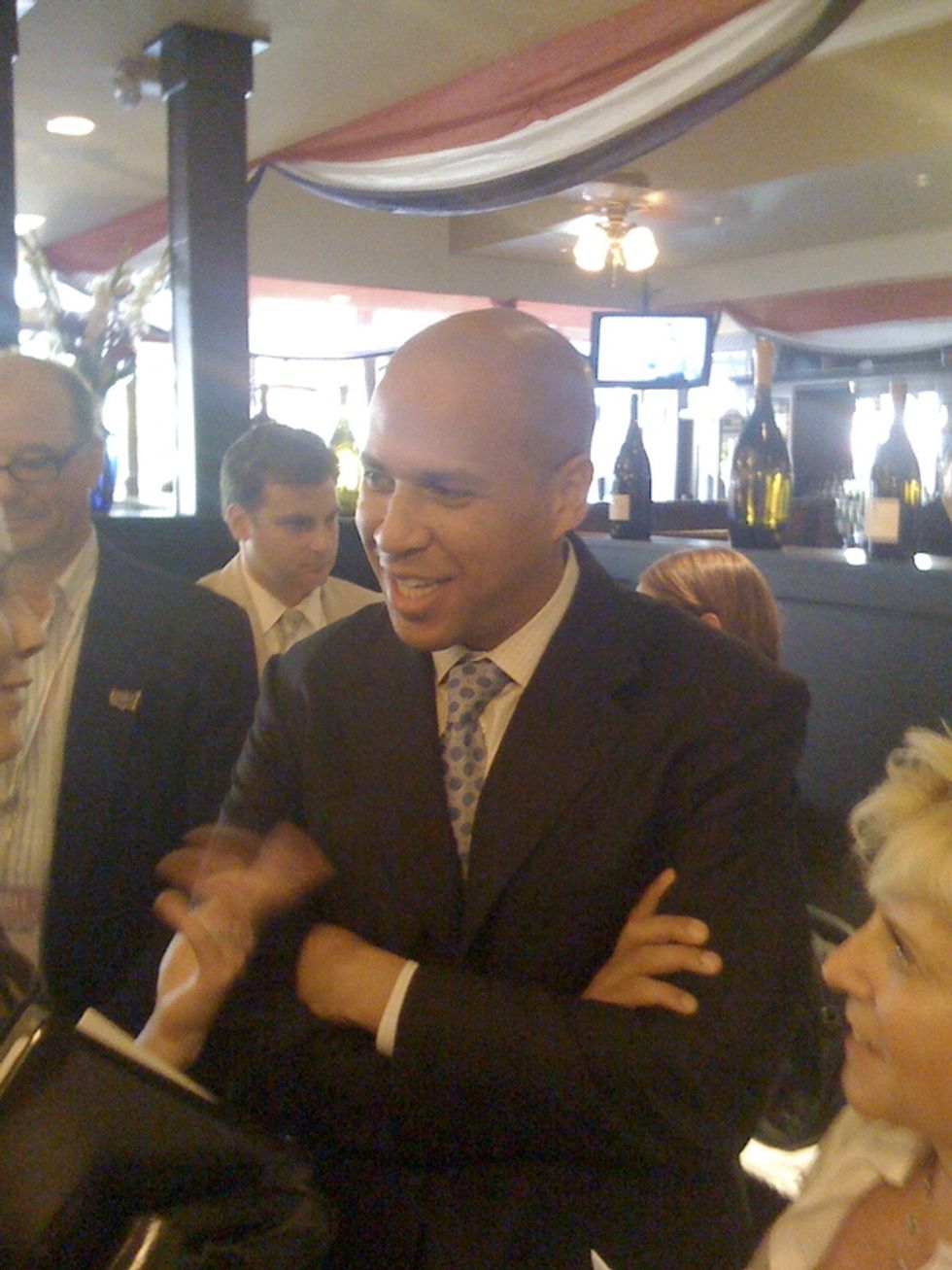 ---
Speaking of
the
Time
-hosted breakfast this morning, here's a rundown of the panelists:
Cory Booker
(pictured), Mayor of Newark;
Artur Davis
, Democratic congressman from Alabama's 7th district;
Kamala D. Harris
, District Attorney of San Francisco;
Gavin Newsom
, Mayor of San Francisco.
Why should you care about these people? Well, for starters they're fascinating up-and-comers in the democratic party who are thoughtful and, in the words of Gavin this morning, "willing to fail" if it means experimenting with bold ideas. But the real reason you should take note is that
Time
says you should: The guest of honor at the same breakfast in 2004 was a certain junior senator from Illinois. They're kingmakers over there.