Articles
Robotic Fish Leads Schools of Fish Away From Danger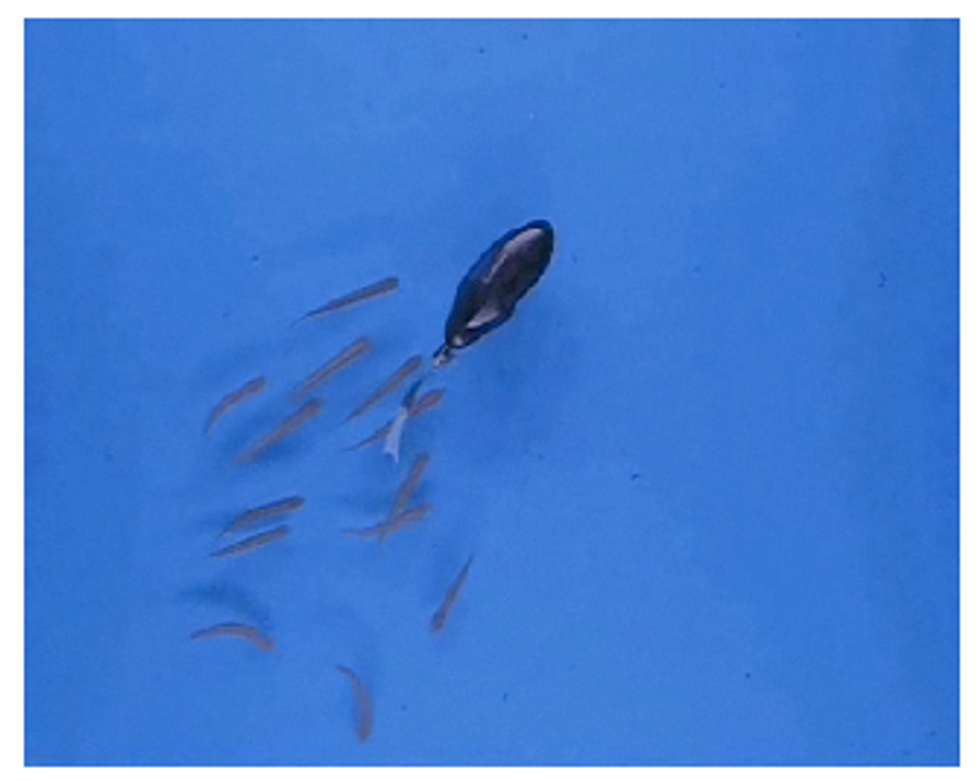 It's always nice when technology helps out the little guy. Researchers at the
Polytechnic Institute of New York University
have created a robotic fish with the ability to lead schools of fish away from hazards like the dangerous turbines of power plants.
According to Treehugger, this robo-fish follows a string of recent fish-emulating technology created to patrol the ocean for information on pollutants, and scan changing water temperatures. (Scroll down the Treehugger post to see a video of the pollutant-patrolling robo-fish wiggling around in water.)
---
The latest robot fish co-opts the traits of fish leaders studied by the researchers, including a fast-beating tail, and a tendency to "mill about and accelerate to gain attention." Based on those visual cues, and the flow they perceive, schools of fish follow their newfound leader as if it were the real deal.
Using a shallow, donut-shaped tank and cameras, the NYU-Poly team began a mathematical journey into fish schooling in one-dimensional environments. They recently reported their results from this study in the Journal of the Royal Society Interface. Meanwhile, they built silent, remotely controlled, fish-like robotic swimmers that fit in the palm of a hand. These first robots can "swim" along a plane; the next step is to create robots that can dive and surface. Dr. Porfiri's first technical paper on the robotic fish received the Best Robotics paper award at the 2009 American Society of Mechanical Engineers Conference on Dynamic Systems and Controls.

\n
The tiny-tech heroism of the robot fish could be just the beginning. If properly tailored, the technology and mathematics behind the robotic swimmer has the capacity to lead other animals out of danger's way-say, guiding migrating birds to a more hospital landing place if their usual seasonal destinations have been marred by human impact. Wouldn't it be great if this technology could be used in the Gulf of Mexico right now?
Photo courtesy of NYU-Poly via Treehugger