Articles
NASA Gives One Last Look at Earth in 2010
NASA pointed a weather satellite at the Americas for one last look at 2010 as Earth completes another celestial rotation.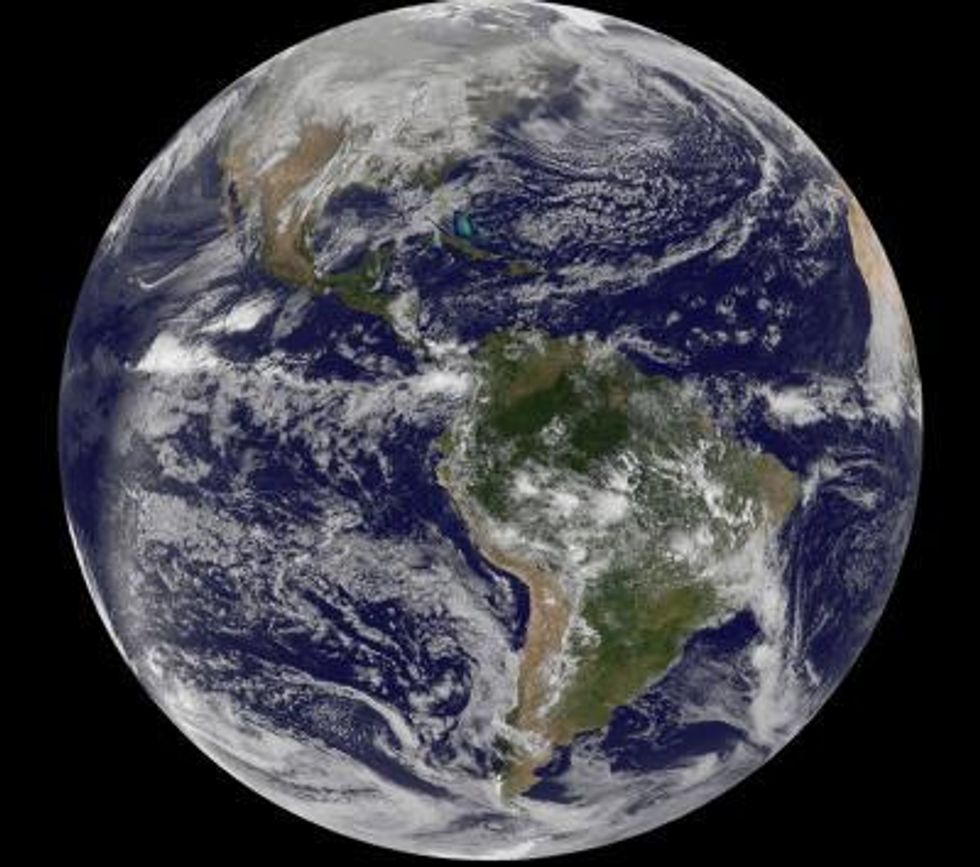 NASA is watching the new year rotate in with a view from space. The agency released this "full disk image" from satellite GOES-13, "one of the last" that government weather satellites will capture of North and South America in 2010. It's even more stunning in full size at the NASA website where you can make out clouds forming along the peaks of the Andes and the subtle-by-comparison low pressure system in the upper American Midwest.
---
The Geostationary Operational Environmental Satellite Project, tracks weather of all sorts through satellite imagery for use by the NOAA and other meteorological pursuits. NASA released a sort of year in review of weather as seen from space:
"NASA's GOES Project was very busy this year.GOES-13 monitors the eastern continental U.S., Atlantic Ocean, Gulf of Mexico and Caribbean, while GOES-11 monitors weather conditions over the western U.S. and the Eastern Pacific Ocean...

"Most recently, the GOES project used satellite data to create an impressive animation of the great Christmas weekend blizzard that pummeled the northeastern U.S. Prior to that, GOES imagery showed travel conditions for the holiday weekend when that low was over the Colorado Rockies."



\n
It continues here if you want the rest of the year in weather as viewed from space including the second–ever known tropical cyclone called Tropical Storm 90Q. It's a nice complement to GOOD's own wrap-up of wacky weather from around the world, with the human impact and reactions.
Image: The GOES-13 satellite captured a "full-disk image" of North and South America December 30 6:45 a.m. PT, as the world awaits the new year by NOAA/NASA GOES Project.