See It While You Can
A Photo Gallery from Hasankeyf, Turkey The Southeastern Anatolian Project (GAP), Turkey's ambitious, 12-phase hydropower...
10.16.08
A Photo Gallery from Hasankeyf, Turkey
The Southeastern Anatolian Project
(GAP), Turkey's ambitious, 12-phase hydropower initiative, has been in the works since the late 1960s. Its completion will, its planners hope, provide Turkey with the energy and irrigation to join the "developed world." But the Ilisu Dam, a critical component of GAP, will turn the ancient city of Hasankeyf-home to archaeological digs and ethnic minorities-into a lake. See it while you can.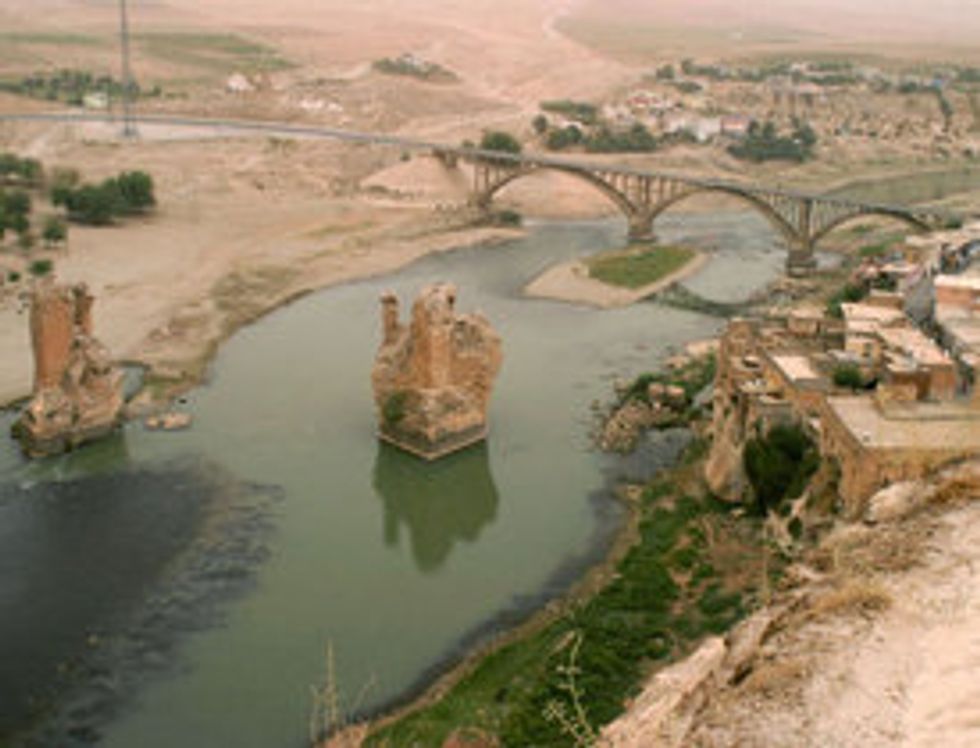 A view of Hasankeyf, and the Tigris River.
---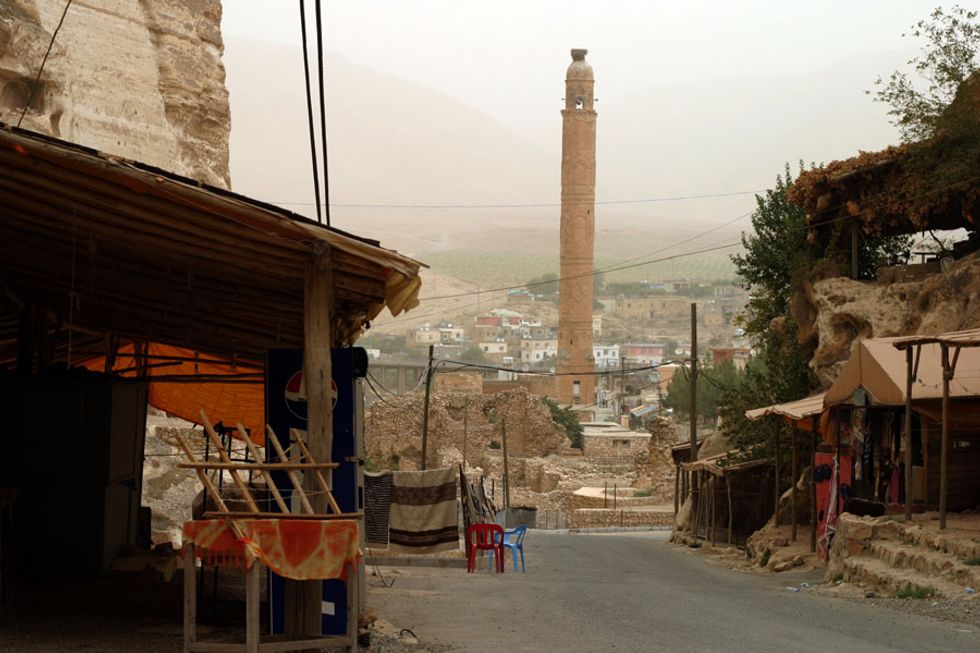 The Ilisu Dam will flood Hasankeyf. The water will rise to 3/4 the height of this minaret.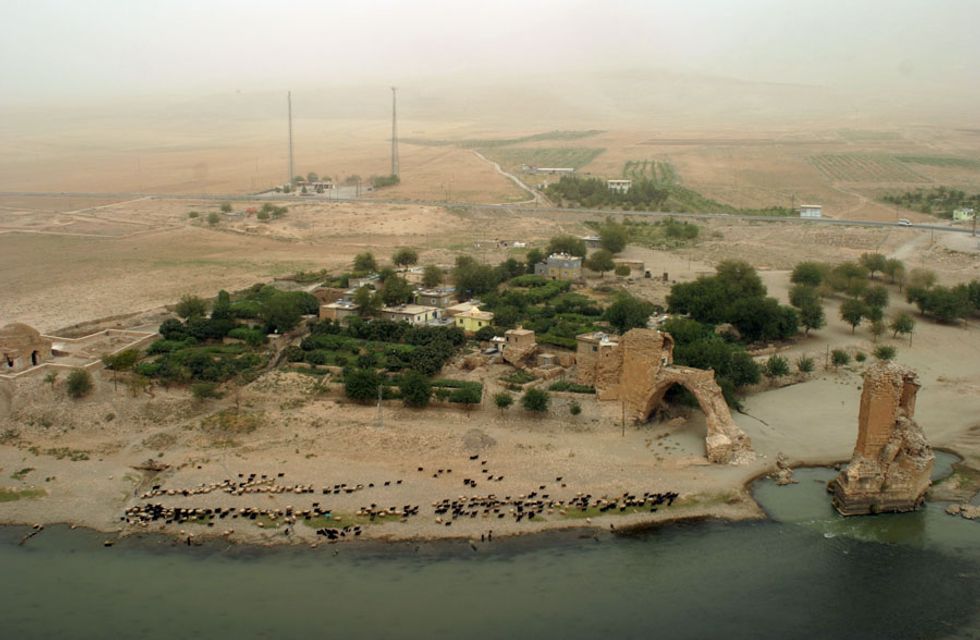 The view across the Tigris from the highest point of Hasankeyf, with remains of an ancient bridge (which some conservationists hope to drag to higher ground), and sheep being herded down the banks by local farmers (who will also have to move).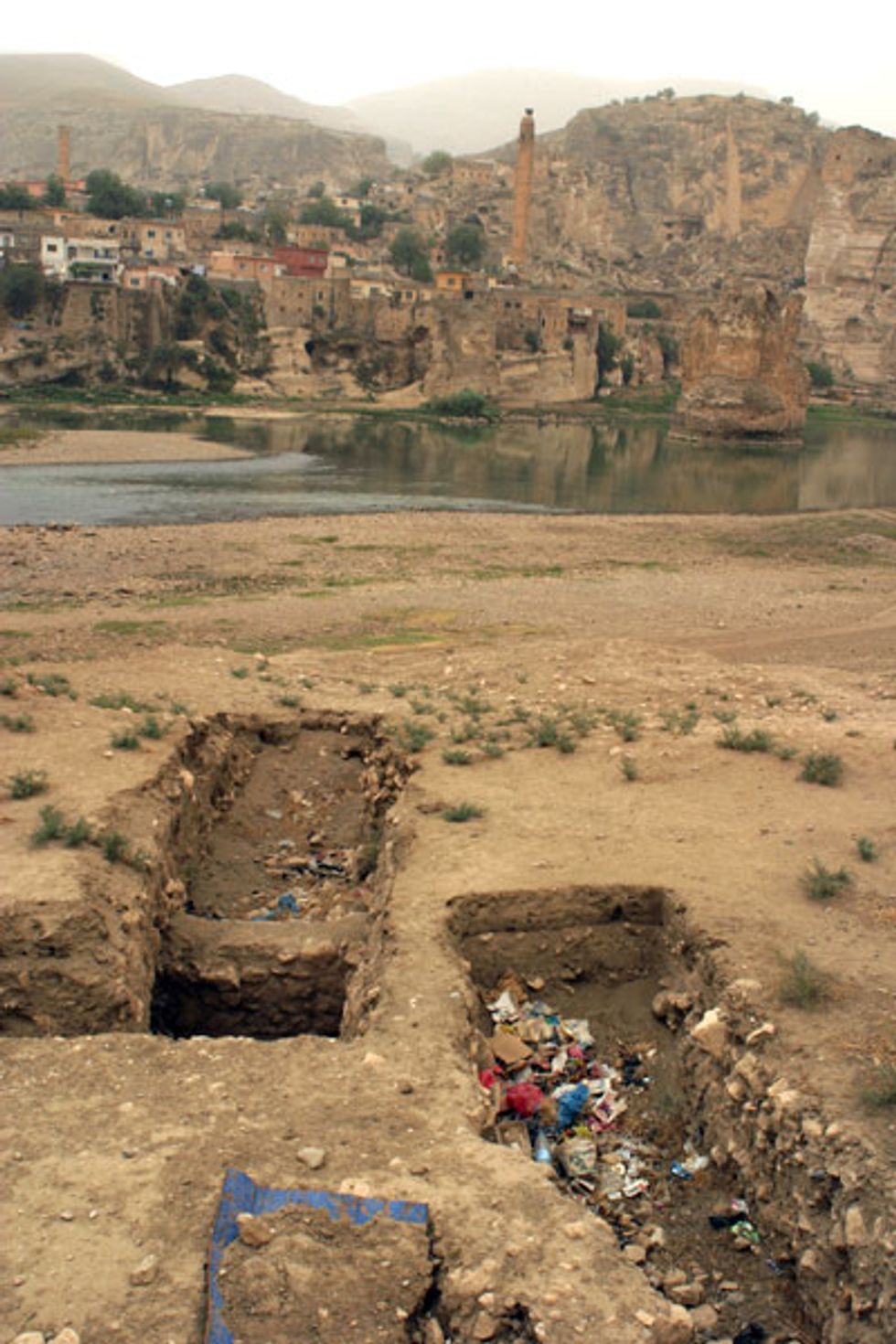 Archaeological sites in the area are in various states of excavation.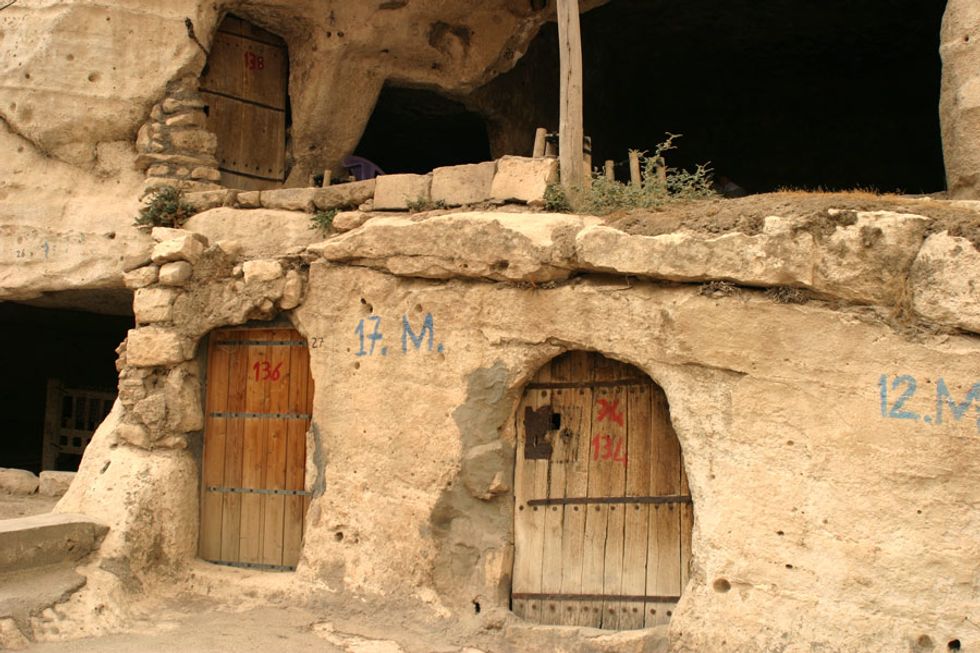 Hasankeyf caves with archaeologists' markings.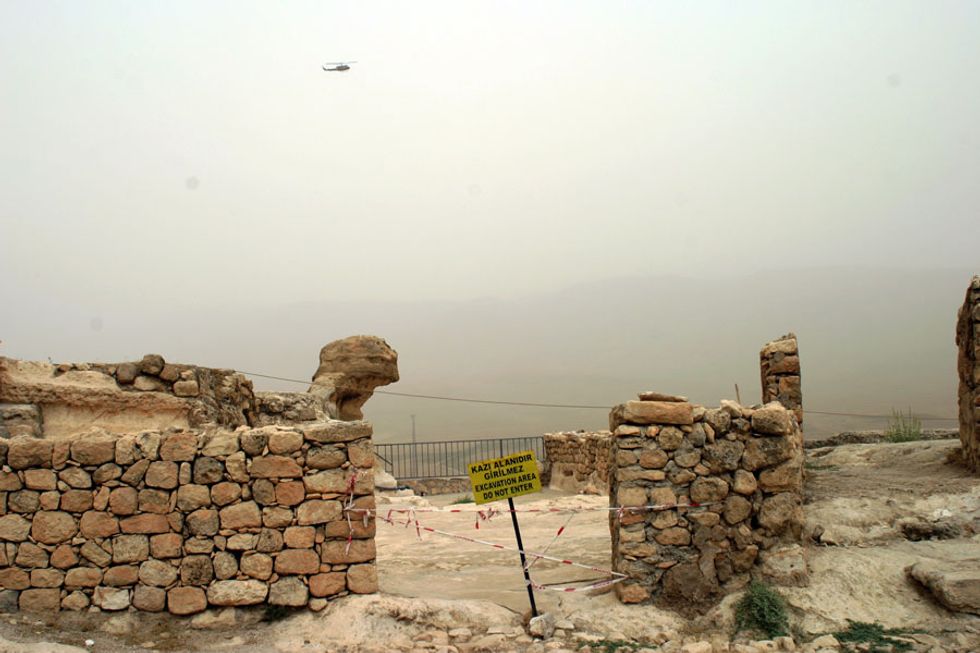 Archaeological sites are often demarcated by tape and little else.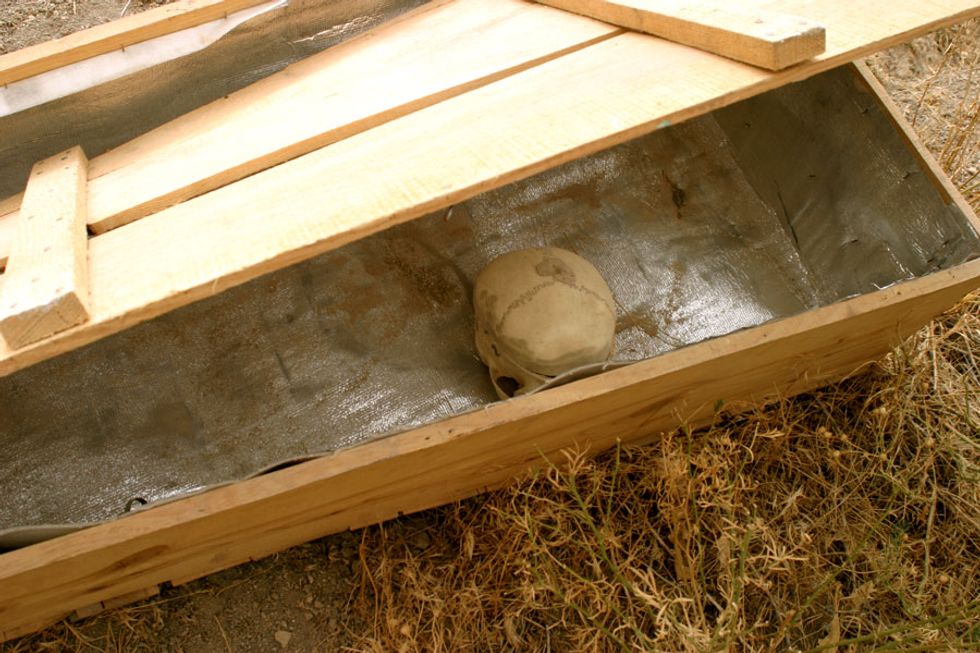 A crude coffin contains a skull and other bones repaired and left by archaeologists in the middle of a path through the ruins.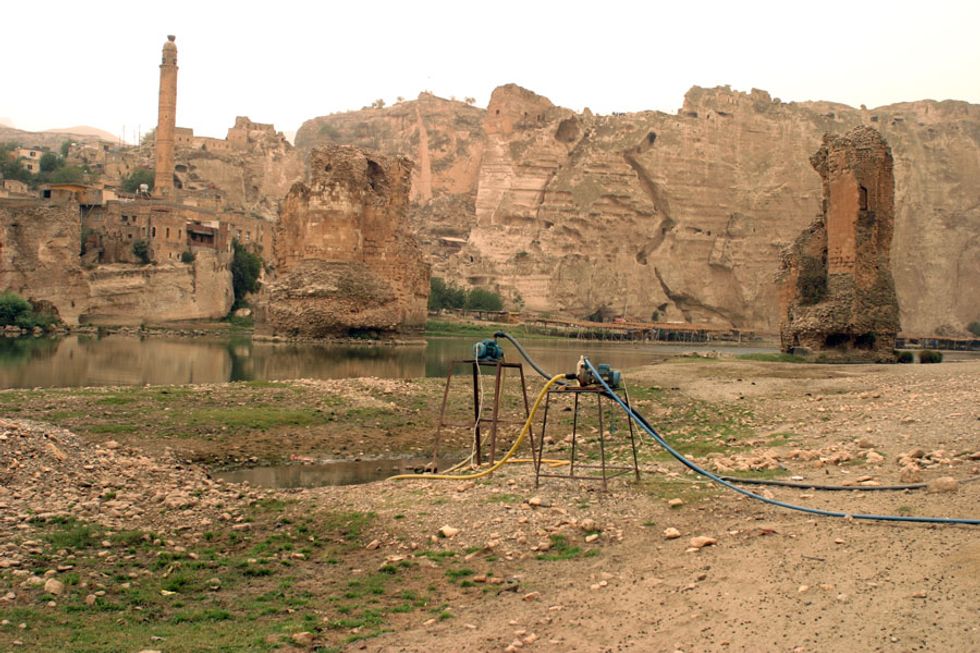 Currently, locals pump water out of the algae-filled Tigris for agricultural use.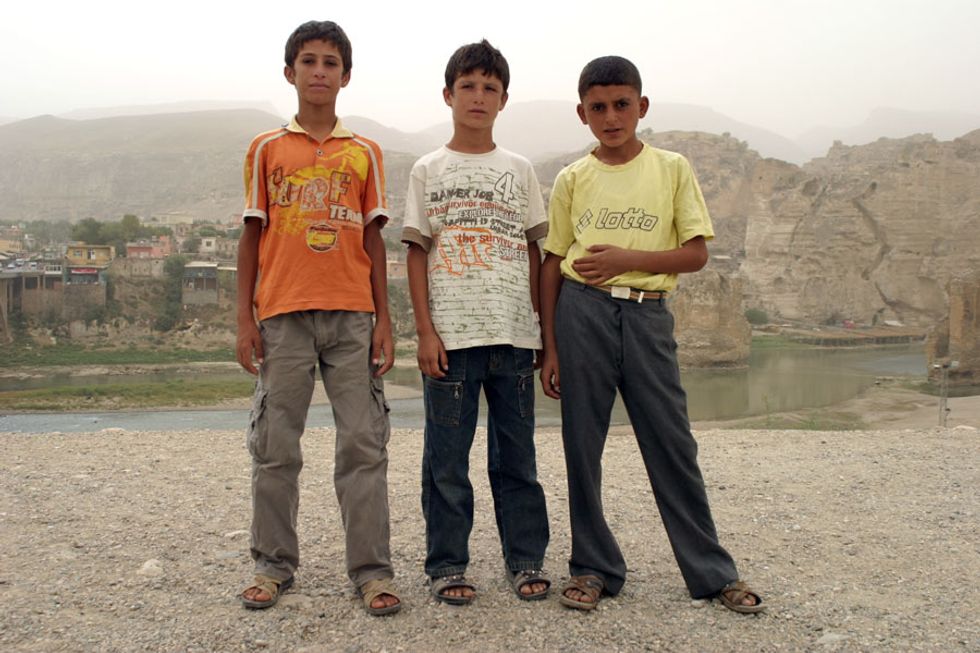 Baris, center, and two friends, will move away from Hasankeyf in the coming year.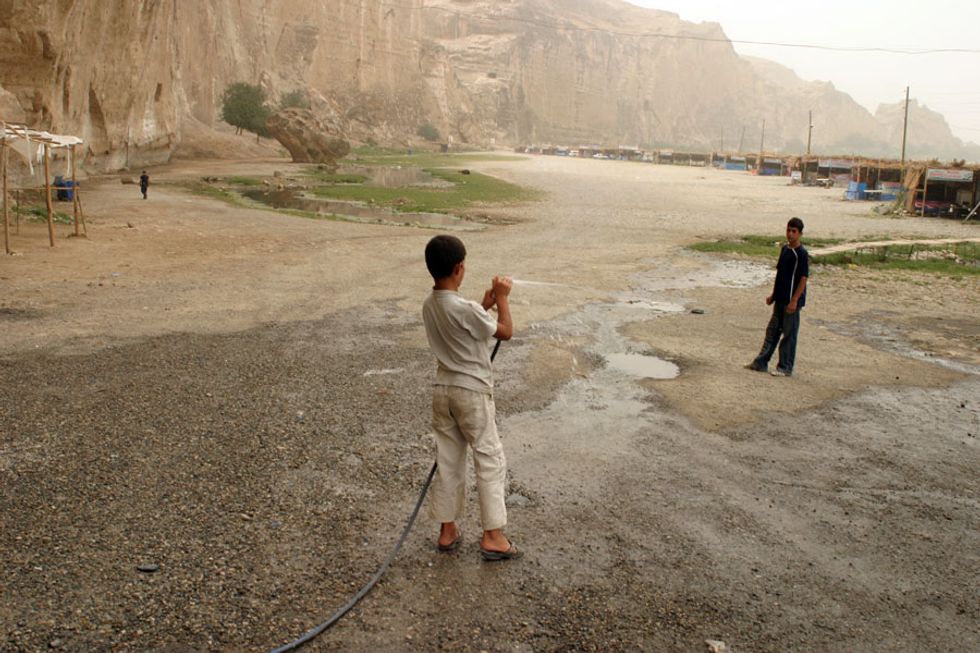 Local kids spray each other with water, pumped from the Tigris.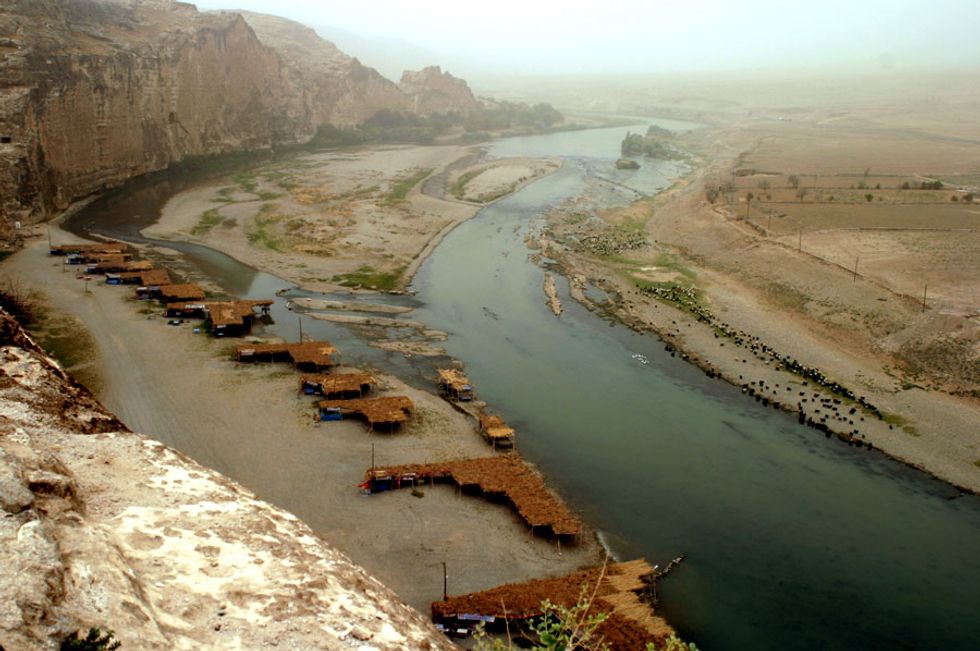 Looking up the Tigris from Hasankeyf, lined on the left by shops (now closed for the end of tourist season), and on the right by sheep and goats being herded through the valley.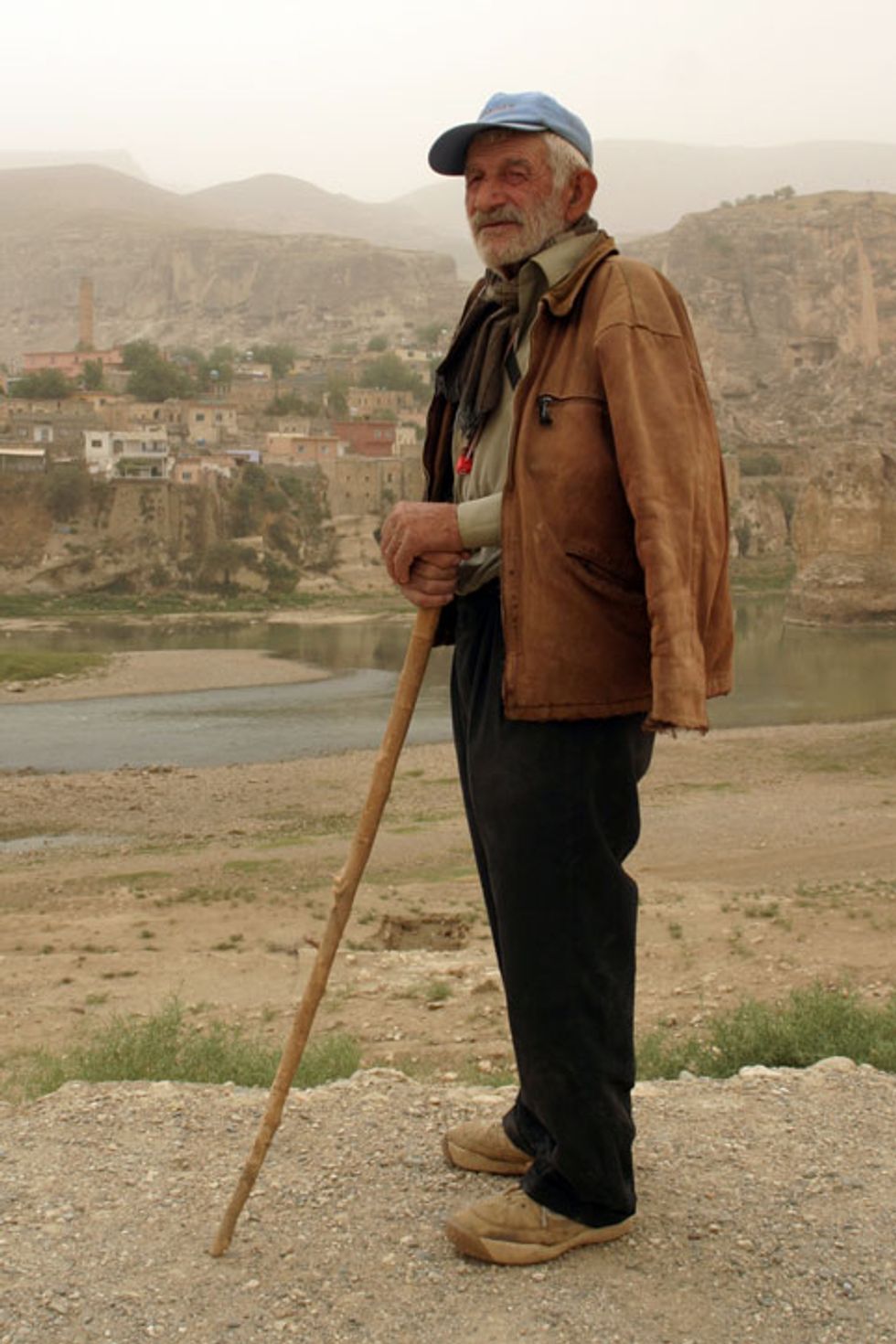 Abdullah, born in Hasankeyf, lives in the ancient viaduct across the Tigris from the main village.
POSTSCRIPT
by Alexandra Marvar
Damming the Tigris in southeastern Turkey is controversial for the host of hot-button reasons that nearly all dams are controversial. Add to that the Kurdish-Turkish conflict. Submerging these 125 square miles of Anatolia means pitting centuries of ethnic heritage and legacy against the national opportunity for energy and irrigation.
Author Diane Raines Ward spelled it out in
Water Wars: Drought, Flood, Folly, and the Politics of Thirst
. The social and political incentives to dam rivers-and subsequently, damn communities and ecosystems to flooding-is an awful obstacle to development. No single existing governmental body is qualified to wield the power of decision exclusively.But who else is there to navigate? Right now, no one. There is no global committee exclusively dedicated to international water politics. So, at the national level, the destruction of world heritage sites rages on, while the mixed blessing of hydropower continues to spread.I'll reflect on my experience standing at the Tigris's banks for one of its numbered days 'til I am old and senile. But, I wasn't going to save Hasankeyf from its fate, especially in a situation so politically and culturally complex.Back at home in New York City, it's intensely sad to think about the residents of Hasankeyf I met, and the Kurdish communities who will scatter, displaced for a means of providing water and electricity-with no regard for whether or not that means will sooner or later become obsolete.I think of poet James Merrill words about the fast-developing, ever-changing New York: "Everything is torn down before you have had time to care for it." If sites and communities like Hasankeyf can't be saved, we can at least pay our respects by visiting these jewels while they are still accessible, supporting the local communities with tourism. We could see them, learn about them, and maybe even come to care for them … before the water descends.The UNESCO World Heritage site of Persepolis is in similar peril as Iran plans the Sivand dam. Putting aside U.S.-Iran political hang-ups, is there a better time for an Iranian getaway?
The conclusion to "Village of the Dammed," a blog mini-series from Turkey, on the country's controversial Ilisu Dam.
Articles