Articles
Should Teachers Be Trained More Like Doctors?
A new report says that educators should be trained more like medical professionals. Do you agree?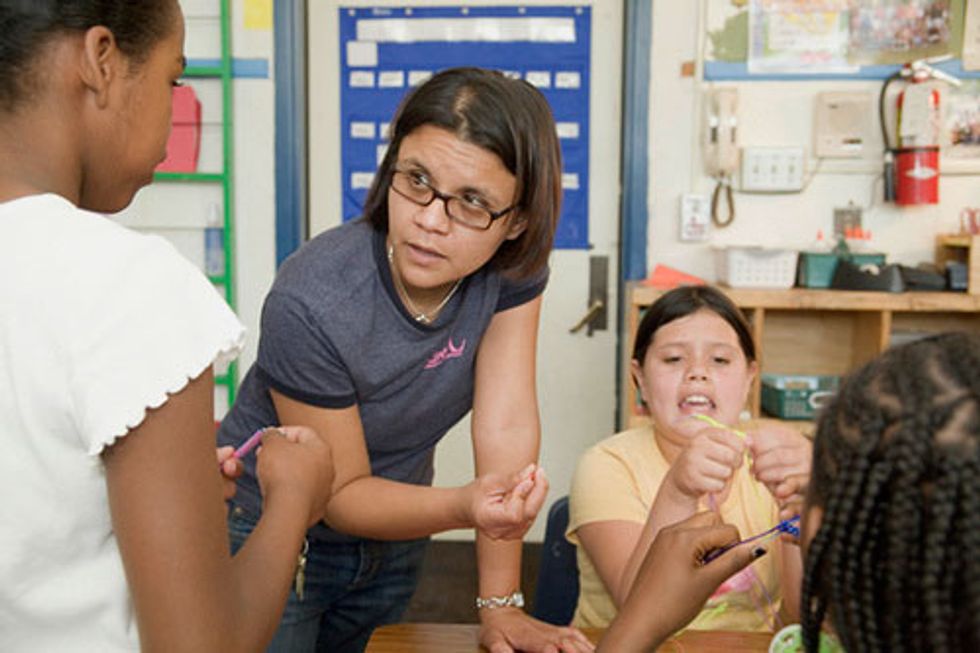 I remember hearing somewhere that its easier to be certified as a teacher than it is to be awarded a license to practice cosmetology. Regardless of whether or not that's true, I'd bet a cosmetologist spends a lot more time cutting and styling hair before they get their license than a teacher does teaching in front of a classroom full of kids.
A new report released yesterday from a panel convened by the National Council for Accreditation of Teacher Education (NCATE) says teachers need to be trained in a model more akin to doctors going through residency—a sort of collaborative apprenticeship with more experienced instructors that offers clinical experience to better prepare them for the rigors of their actual classroom. Currently, teaching programs focus a significant amount of their time lecturing on theory, which while informative, isn't always the most practical. Teaching students normally receive roughly 12 weeks in a classroom environment toward the end of their program.
---
The report's findings were hailed by Education Secretary Arne Duncan and American Federation of Teachers' head Randi Weingarten, two bigwigs in the fight to reform education, who rarely find themselves on the same side.
In addition to advocating an environment more like medical school, the report calls for better recruitment of teachers. The field normally has to settle for personnel who have had lower GPAs in college and scored lower on college entrance exams than in many other fields.
Eight states signed on to form a pilot program to implement many of the report's findings. They are: California, Colorado, Louisiana, Maryland, Ohio, Oregon, Tennessee, and New York. Despite the fact that the findings call for a near full-scale revamping of teacher training curricula, there seems to be enough momentum out there—fueled in part by these eight states—that we could actually see some movement on this within the next couple of ears.
Critics, however, are concerned that the report tells us what we already knew (that teacher trainees weren't getting enough classroom experience) and that it's creating a one-size-fits-all model for developing teachers, where different teaching aspirants (like the kids they'll soon instruct) respond better to different learning styles.
Given the awesome responsibility that teachers have in training the next generation of learners, does the medical model make sense? Or is there a better way to make a better teacher?
Photo (cc) via Flickr user Presidential Inaugural Committee