Articles
VIDEO: These Shades are Made from a Broken Skateboard Shwood Makes These Slick Shades from Skater Keith Hufnagel's Broken Board
Watch a killer craftsman take a cracked skateboard and turn it into a one-of-a-kind pair of shades.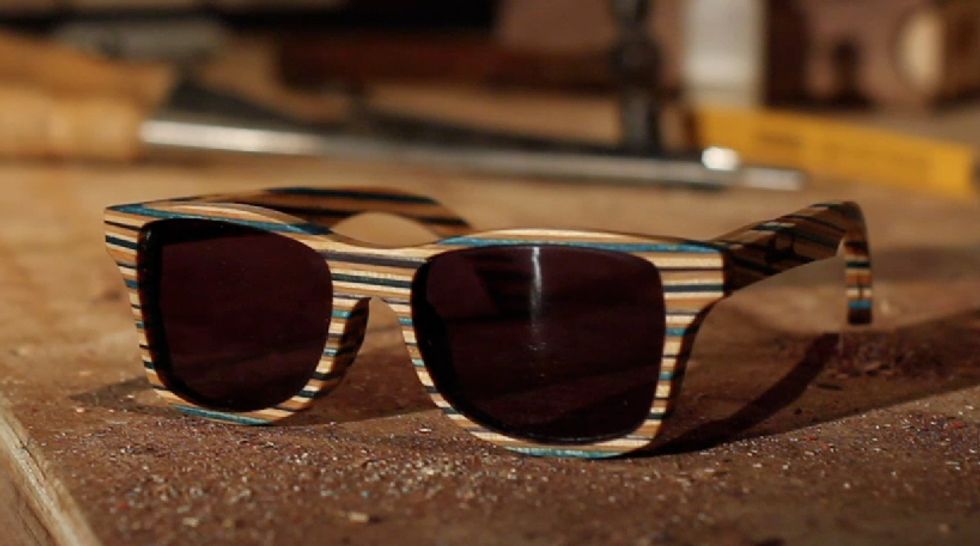 The clever craftsmen over at
Shwood
have finished a novel experiment. They wanted to see if they could make a kick-ass pair of sunglasses out of cracked skateboard wood. What do you think?
Watch the video below for a window into the full process from LA skate session to Portland laser slicing. It's skating until about 1:35 in, then it's all reverent wood shop.
---
"These sunglasses aren't for sale, we just wanted to try something new and show people what's possible," Shwood's Taylor Murray wrote in an email to GOOD.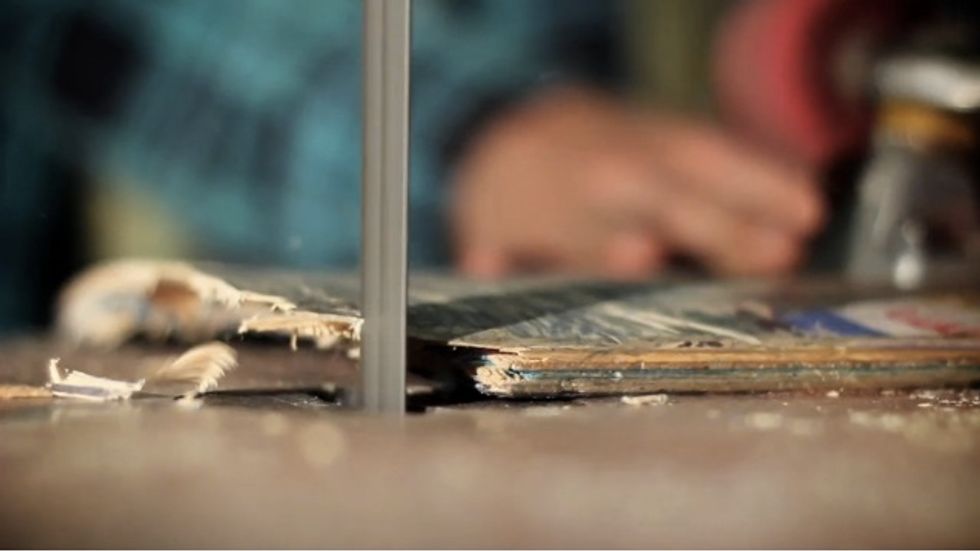 As we've reported before, Shwood makes wood eyeglasses born out of a philosophy that we can all connect with nature a bit more, and in more creative ways. They want us to appreciate the natural beauty around us... and wear it!
In this experiment, Shwood's Eric Singer takes to the streets of LA with skate pro-cum-clothing entrepreneur, Keith "Huf" Hufnagel. When a board snaps, Singer collects the deck and heads back to Shwood's Portland workshop—with camera crew in tow—to make the pair of shades you see above.
This is "experiment 1" for Shwood, so we'll see what salvaged supplies they'll chop up next.
Watch the whole video:
[vimeo][/vimeo]