Articles
Silicon Valley's Public Transit Will Become More Tech-Friendly (And GOOD Helped)
Changes to Silicon Valley's express bus system to bring high-tech workers on board were proposed by Brute Labs at a GOOD event last fall.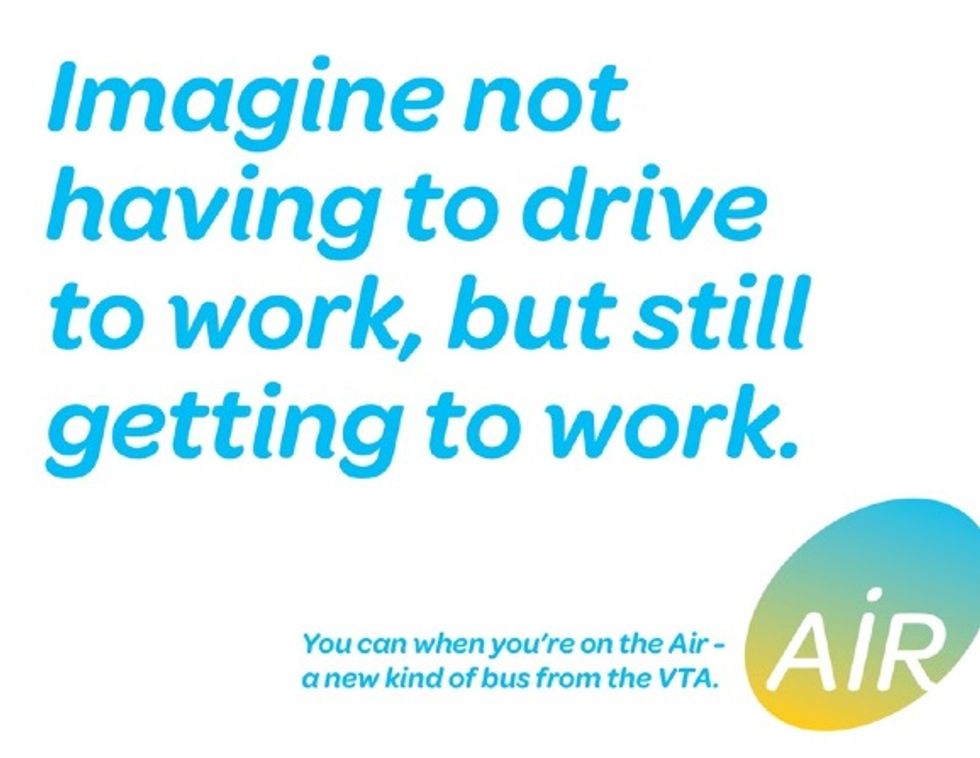 For all the progressive work that happens inside Silicon Valley offices, the way those employees get to those offices is not: The Valley's transit system has some of the lowest ridership in the country. So that's why last week's news that Santa Clara Valley Transportation Authority will upgrade its express buses to help lure more employees from high-tech companies onto public transportation was certainly encouraging. But even more exciting for us was the fact that this was a concept proposed to the VTA by a Bay Area team of designers, strategists and other young professionals from Brute Labs at a GOOD event last fall.
---
VTA and Brute Labs were one of six teams who presented at our event GOOD Design Bay Area, which we held last September with SPUR as part of the AIA's Architecture and the City Festival. The program paired six urban leaders from across the region with six design teams who tackled their biggest city problems, ranging from encouraging residents to use solar water heaters to making disaster preparedness part of everyday life. The designers then presented their solutions at a live event. Kevin Connolly, a planner for VTA, had submitted the challenge to help increase ridership on their transit system.
[vimeo][/vimeo]
In their presentation (video above, slides embedded below), Brute Labs focused on the fact that the Silicon Valley commuter was a different animal. This was a person who wouldn't give up convenience of a car unless they could trade it in for something even more useful. They knew that they'd have to make public transportation look like a tech-friendly luxury—a service that could help them be even more efficient during their commute. Brute Labs proposed perks like reserved seating, wi-fi, gourmet snacks, and a concierge that could coordinate dry cleaning and postal services.
In addition, Brute Labs created the taglines for a marketing campaign that appealed to tech-friendly riders. And they proposed several changes to the routes themselves, creating more of a hub-and-spoke system that would get employees nearer to major tech campuses, where they could then ride their bikes the rest of the way. The routes for these changes, they said, could come from tech companies like Google, who could analyze transit and ridership data and help maximize efficiency.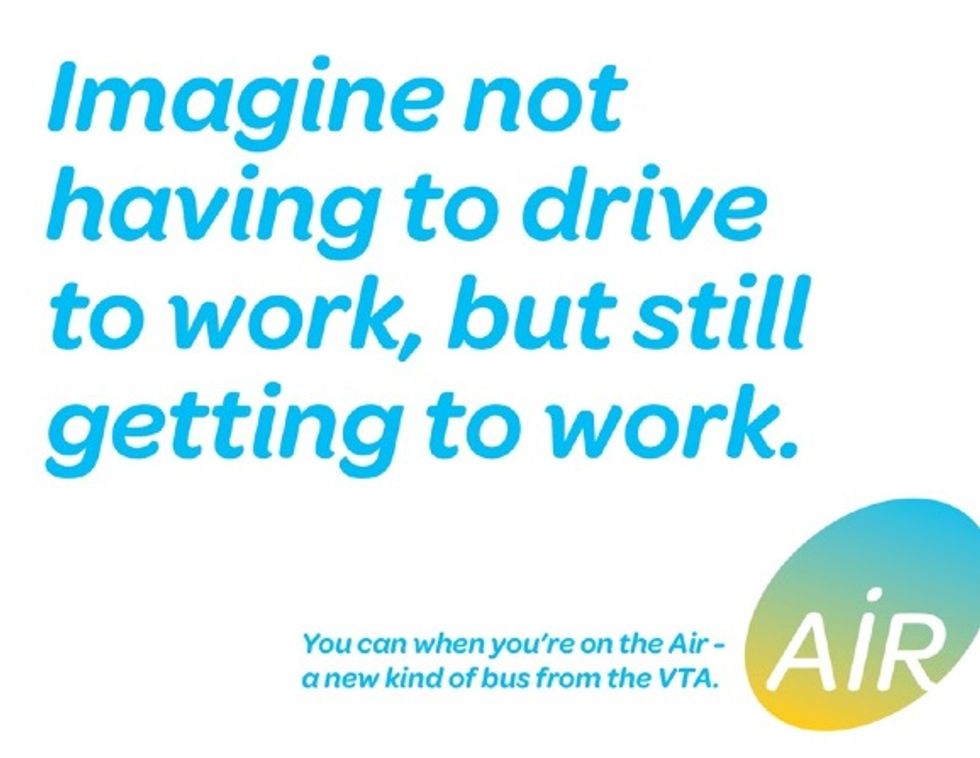 Fast forward to last week's announcement, where VTA claimed that by early next year, 20 express buses will be equipped with wi-fi, comfortable reclining seats, and bike racks. Other amenities that may be included are storage areas, tray tables, and cup holders. And they also mentioned that route changes would look at reaching more affluent neighborhoods, and that new schedules could accommodate the slightly later workday start for many tech and creative companies. Fares for these services would raise to $5 instead of $4.
Connolly says although the VTA was already investigating some of these ideas, he believes that the work of Brute Labs helped bring about those changes in VTA's thinking. After the presentation at SPUR, he had eagerly shared the work with his team. "I took the Brute Labs presentation and the video and showed it to our general manager and I know that helped him realize that he needed to change how we serve our demanding population in Silicon Valley," says Connolly. "I can honestly say that their work helped me 'get over the hump' internally and show a reluctant executive staff that our Express Bus service was out of touch with today's customer expectations." The board will vote on the plan March 3.
James Buyayo, head designer of Brute Labs, thinks the ability to visualize the idea in a different way for VTA planners is what made the difference. "That is one of the powers of design—it can be used as a tool to help best craft a message so that it becomes more understandable and more appealing," he says. "Maybe this different perspective and new approach was the instrumental tweak to the message that aided in convincing the staff to move forward."
Buyayo and Connolly both expressed their excitement after participating in GOOD Design Bay Area—and especially for the chance to tackle a real-world problem. "It was truly inspirational," says Buyayo. "The ability for us to have contact with Kevin within the VTA, and his enthusiasm, was incredibly helpful, not only for the information that we were able to garner from him, but also because he had the ability within the organization to actually take our suggestions and present them to the decision-makers and ultimately convinced them to act." That's exactly what we at GOOD hope that our events will do.
The next iteration of GOOD Design is coming to Los Angeles April 8 and will be featured in the next issue of the magazine. We're also excited to announce that we've launched a student program with Phil Hamlett and Tom Sieu's graduate graphic design classes at the Academy of Art University in San Francisco and will be having an event up there in May. Stay tuned!
GOOD Design pairs designers with city problems proposed by urban leaders, and showcases the solutions at lively public forums. Events have been held in Los Angeles, San Francisco (twice!), New York, at the annual conference of CEOs for Cities, and with Art Center College of Design and Ringling College of Art and Design. If you'd like to bring GOOD Design to your city or school, email alissa[at]goodinc[dot]com.