Articles
Six Tips to Become a Craft Show Superstar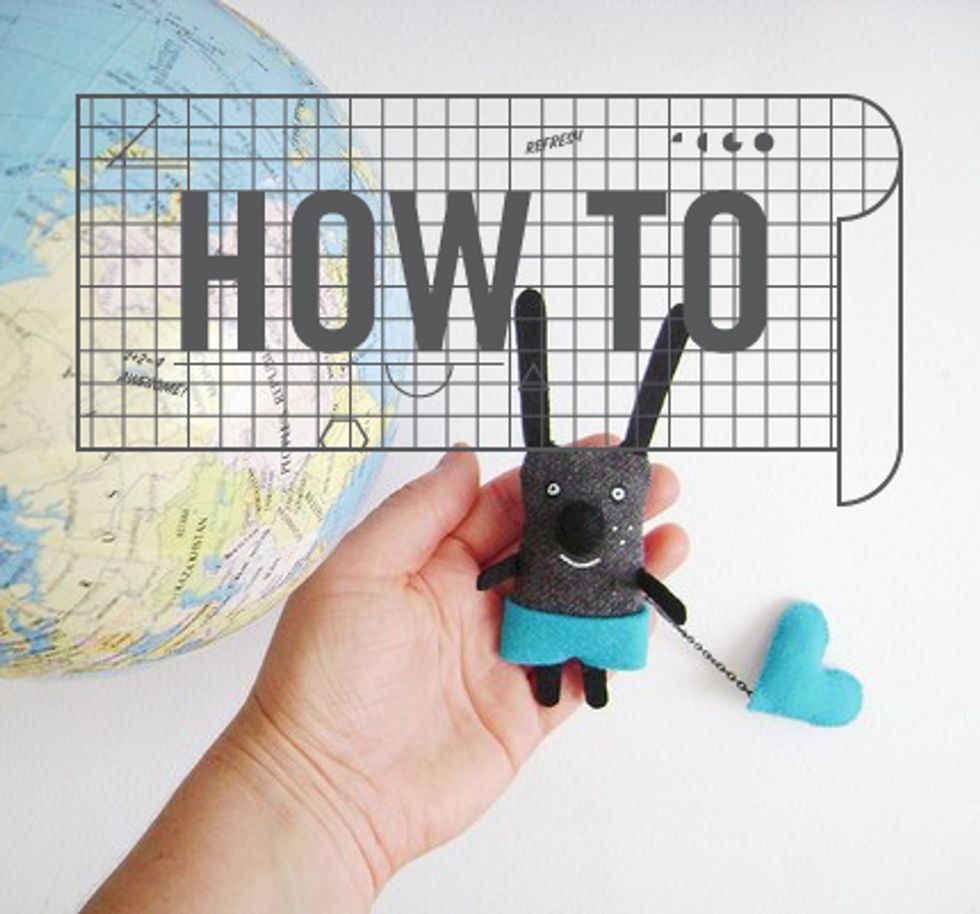 ---
In an age
where consumers have become as comfortable with e-commerce as they have with e-mail, the prospect of maintaining a presence in the physical marketplace can be lost on many a creative entrepreneur. But being physically present at a local craft show, arts and crafts festival, or business forum can be what sets your craft-brand-business apart from the competition. Even employees at
Etsy
, the premiere creative e-trepreneurship, are encourage to attend craft shows and conferences. After all, it's integral to have those face-to-face interactions.
We recently spoke to Danielle Maveal (also known as
Daniellexo
), Etsy's education coordinator, who graciously prescribed six tips to help transition purveyors of handmade goods from the comfort and anonymity of the world wide web to the real world of the craft show.
1. Go as a shopper.
Don't do a craft show without attending first as a consumer and researcher. Bring a notebook and jot down which booths and artists attract you as a buyer. Is it weird when you go to a booth and the artist doesn't stand up? When someone asks you, "Have you heard of my line before?", does this question start a natural conversation? It should. Is the show well attended? Are people spending money? Scope it out first and you'll feel much more prepared when you show up next year with your own wares to peddle
.
2. Caffeine and a big smile.
Honestly, being caffeinated can help you soft-spoken or laid-back types. Before a workshop, I make sure I'm well rested, caffeinated, and mentally prepared to show some enthusiasm. If you aren't smiling, your audience is going to wonder why on earth they should care about what you're selling. Smiling is contagious, use this cue to convince those you are meeting that they too are excited about your work.
3. Be unique.
I know, sounds obvious, right? When you're thrown into an offline situation, you might immediately want to blend in. Standing out feels pretty vulnerable. Your quirks, authenticity, off-beat humor, passion and idiosyncrasies are what make you memorable, even more than your fancy letterpressed business card.
4. Ask questions.
You know what people are interested in more than anything else? Themselves. Take a genuine interest in the people you meet, and they'll like you. This goes for talks and lectures too. Try to facilitate conversations, not only between yourself and members of the audience, but between attendees. If people feel good about this event, and you're the facilitator, you've succeeded.
5. Selling isn't everything.
Meeting people in real life is about connections. If you're trying to sell your idea or product to someone who doesn't need it or want it, you've wasted a connection. Perhaps that person happens to know a supplier who could really help you out. So tell your story and ask for theirs, you never know how you can help or inspire each other.
6. Brand yourself.
Your outfit, your choice of words, the color of your tablecloth—this is your brand. When you make these choices, ask yourself, what is this saying to my audience? You don't have to become a brand robot. Have fun.
There are tons of resources out there to help you
find the right shows to attend
, fill out
craft show applications
,
network offline
,
display your work creatively
, and more, so do your homework. And don't forget to bring a camera so you can prove to the Internet that you exist in real life, too!
Danielle Maveal writes the
Etsy Success newsletter
and is always working on a new blog post for
Etsy's blog
. You can also chat with Danielle live in Etsy's interactive online workshops, the
Virtual Labs
.
This post originally appeared on www.refresheverything.com, as part of GOOD's collaboration with the Pepsi Refresh Project, a catalyst for world-changing ideas.
Find out more
about the Refresh campaign, or
submit your own idea
today.