Articles
Slake: The Literary Journal that Understands L.A.
The second issue of the new quarterly Slake is out, giving literary-minded Angelenos the fix they need.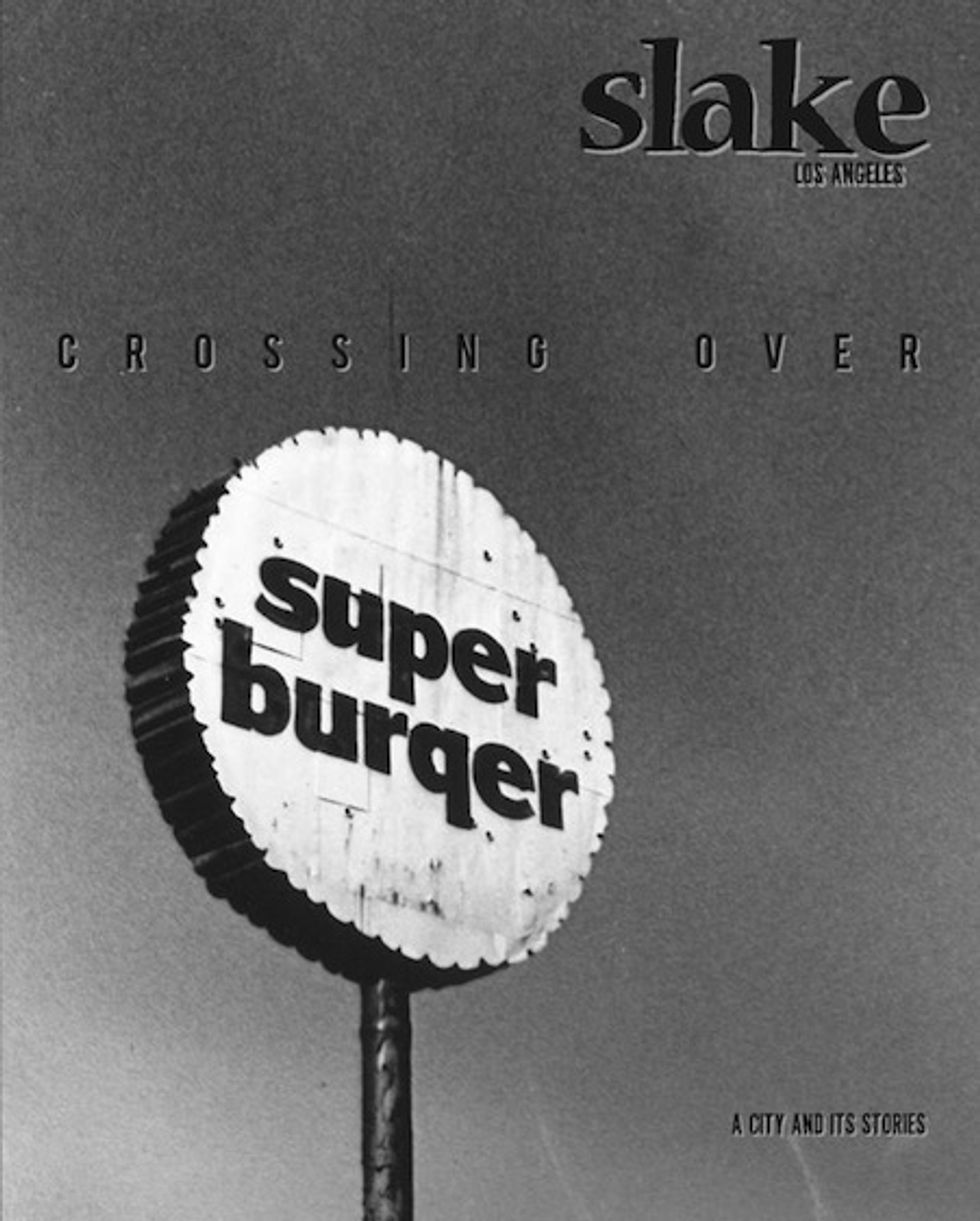 It's not that we're starved for great writing about our fair city of Los Angeles, it's just that so much of it feels like it's written for someone else. I spend most of my time reading stories about what people think about us, or stories about what we think people think of us, by writers who spend paragraphs defending our way of life to the outside world. But that's not true for our latest homegrown effort, the Los Angeles quarterly
Slake,
which features short stories, essays, poems, and fiction, all about Los Angeles or written by L.A. writers. The debut issue of this bound, legitimatebook of stories somehow managed to condense 500 square miles of a diverse, complicated, and messy city into a single volume that's—and here's the catch—unmistakably speaking to L.A. Even its
cover
elegantly captured L.A.'s purest essence: a pair of palm trees proudly holding court in a cloud-marbled sky.
I devoured that first Slake, named "Still Life,"with a speed that frightened me. I received a copy from editor Laurie Ochoa on a Thursday, I had burned through most of its pages by Saturday, suffered a mild depression about that fact until Monday, and have been glancing longingly at its worn, plundered spine on my nightstand ever since. Now, finally, my lonely copy of Slake will get a companion. The second issue, "Crossing Over," is out.
---
Last year, the former LA Weekly editor-in-chief Ochoa paired up with another Weekly vet, Joe Donnelly, with the hopes of properly serving the passionate literary community in L.A. As they note in the issue two press release, there's evidence that the rest of L.A. is as happy to see these stories as I am: "Still Life" landed on the Los Angeles Times best-seller list, and sold out of indie bookstores city-wide. (Some selections from the first issue are found online, but I strongly suggest you purchase the full issue.) In issue two, I'm already fantasizing about the order in which I'll read pieces by Dana Goodyear, Ben Ehrenreich, Daniel Hernandez, Rachel Resnick, Matthew Fleischer, and so very many more.
But what I think I like best about Slake its list of release parties and readings dotting bookstores and galleries all over town, starting with Saturday's launch party at Track 16 in Santa Monica. Hearing Slake's writers read their thoughts to their fellow citizens will be yet another rarefied treat we don't get enough of in L.A. But it will also make this next volume last that much longer.
You can buy a one-year subscription to Slake for just $60.