Articles
Solar-Powered, Wired School Brings Learning to Rural Africa
Communities living without electricity could finally have access to educational opportunities.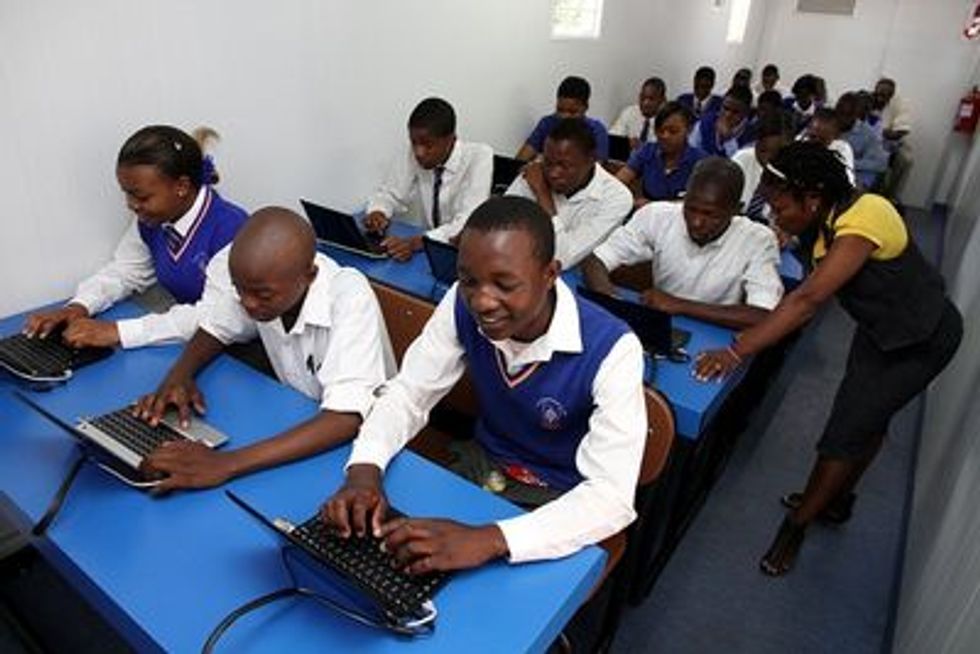 With all the technology available in the modern world, it can be hard to believe that there are still places without consistent access to electricity. But fewer than 25 percent of residents of rural African villages have power. For students, that means that sitting in a dark classroom without air conditioning, or under a tree, is the norm. Fortunately, that could change thanks to the debut of a solar-powered mobile school last week in Johannesburg.
---
The "school" is actually a 40-foot-long shipping container, which means it can be transported anywhere on the continent on a flatbed truck. Designed by Samsung as part of the company's social innovation efforts, the school comes fitted with foldaway solar panels that provide enough power to run the school's ventilation system, laptops, 3G wireless routers, electronic blackboard and mini-fridge for nearly two rain-soaked days.
After the traditional school day ends, the schools will be used as adult education classrooms and community centers so that entire villages can have access to education and the internet. The pilot solar school is currently being tested to ensure that it's a functional learning and teaching environment. If all goes well, the units will be mass-produced, transforming the educational opportunities of countless kids and their families.
Photo via Samsung Blog