Articles
South American Country Becoming Destination for Eco-tourists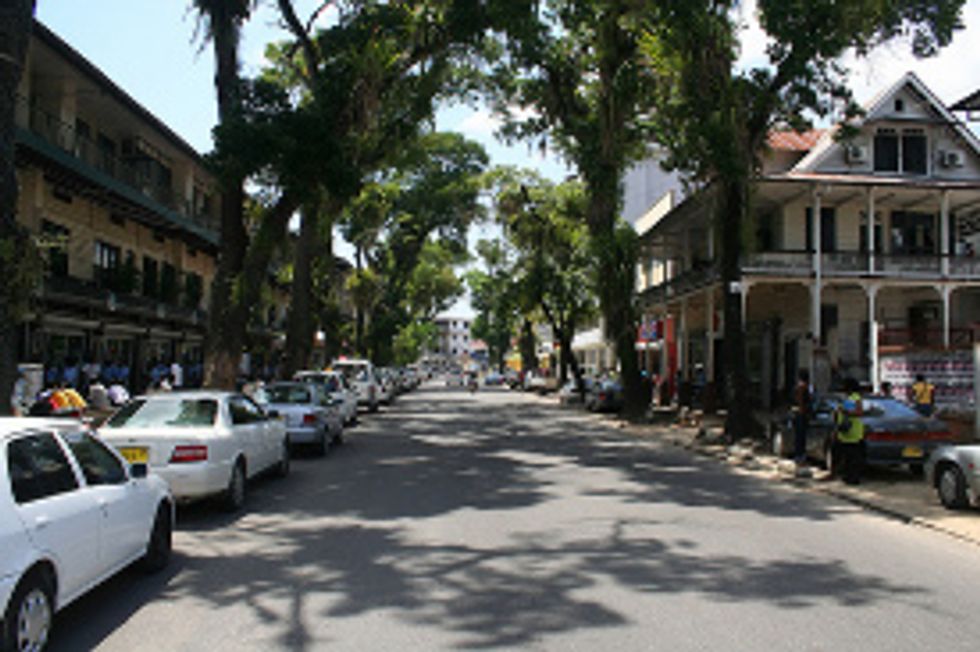 ---
The world's largest protected rain forest is not in Brazil or Borneo, but in the relatively unknown country of Suriname. Located on the northeastern coast of South America, Suriname is a destination favored by tourists from the Netherlands. (It is a former Dutch colony and Dutch remains the national language.)
Recently, it has been getting wider recognition from the travel media. Guidebook publisher
Lonely Planet
, as well as news outlets such as the
Guardian
and
The New York Times
, have anointed this sparsely populated nation as one of the next best eco-tourism destinations.
The capital city of Paramaribo is home to more than a few tour companies specializing in treks to the untouched interior. However, nature travel is still a fledgling industry in Suriname, and the infrastructure and diversity of tour offerings lag behind the likes of eco-hotspots like Costa Rica and Brazil.
That said, Suriname has been fostering a culture of sustainability that favors tourism growth. Despite economic struggles, including high inflation and stagnant growth, Suriname has opted not to tap its largest natural resource, timber. The nation's forests have been protected rather than harvested. By doing this, Suriname is effectively gambling that the future will bring more than the current stream of green-minded Dutch tourists. A greater number of visitors would be a boon for the economy and a major victory for those who have been championing practical, profitable and sustainable alternatives to logging.
Sleep green \n
Paramaribo is dominated by smallish hotels and guest houses. There are some larger chain hotels and luxurious accommodations (associated with the city's casinos), but it is easy to find a
low-key, low-impact place
to lay your head. In the jungle, guest houses are often simply no more than a spot to string a hammock and mosquito net.
Brownsberg Nature Park
, a popular and convenient place for Paramaribo-based nature lovers to visit, offers this kind of rustic sleeping experience. \n
On the other end of the spectrum is the new
Bergendal Resort
. Located on the Suriname River, 50 miles from Paramaribo, it is an example of where Suriname's eco-tourism industry is headed. The resort can be reached only via a riverboat ride or 4x4. There is an edge of hipness to the Bergendal, with its "chill-out" lounge, restaurants and pool area. But nature also plays a big part in the resort experience, with kayaking, hiking and jungle canopy tours available to guests. The well-appointed accommodations are far from the usual hammock or basic jungle cottage.
\n
See green \n
Paramaribo is a pleasant, quaint city with charming colonial-style architecture and a stereotypical Caribbean approach to life. The population, despite its small size, is diverse: South Asian, African, Chinese and Javanese people, as well as native Amerindians, are well-represented. Locally grown food is the norm, with Chinese restaurants dominating the urban eating scene. Paramaribo is a laid-back, relatively cheap place to hang out. But the real adventures are found in less inhabited areas of Suriname.
STINASU
, the Foundation for Nature Conservation in Suriname, is a nonprofit group that champions nature conservation and is also one of the top eco-tourism operators in the country. For-profit outfits, based in Paramaribo, are also easily
accessible
, and many guest houses can help their residents book a guide for nature excursions.
During the summer, the coastal areas of Suriname are visited by nesting sea turtles. These large creatures (including olive ridley turtles and leatherbacks) come ashore in a protected area known as the
Galibi Nature Reserve
. The beach is accessible only by boat and its only inhabitants are native peoples who live a subsistence lifestyle in two local villages. \n
Brownsberg Nature Park is one of the most popular and accessible adventure destinations in Suriname. Monkeys and birds (such as toucans and parrots) populate the trees, and plenty of flora and fauna are closer to the ground, including oft-photographed butterflies and tree frogs. The topography of the park includes the man-made Brokopondo Lake and a 500-meter tall plateau, where basic accommodations are located. \n
By far the most impressive evidence of Suriname's conservation ambition is the
Central Suriname Nature Reserve
(CSNR). A massive 1.6 million hectare stretch of primary rain forest and grasslands, it is run by the government of Suriname with the help of Conservation International. It is amazing not only because of its size (similar in area to
New Jersey
), but also because it holds a wealth of timber, as good as gold to Suriname, but has never been cut.
For eco-tourists, CSNR just might be the Earth's ultimate destination.
Foengoe Island
is where Conservation International has constructed a tourism compound with a traditional longhouse as its centerpiece. This is an example of the early stages of the development aimed at providing the country with a viable, profitable way to use natural resources in a sustainable way. \n
Go green \n
Pollution from vehicle traffic isn't a problem in Suriname. The relatively small population means that hazy, fume-filled rush hours are not part of the landscape. However, 4x4 vehicles, planes or motor boats are necessary to reach most of the best birding and trekking spots.
Suriname is an up-and-coming eco-tourism destination. The fledgling nature of the industry heightens the untouched, off-the-map vibe. Though that characteristic may pass as Suriname's forests gain notoriety amongst green travelers and eco-adventurers, increased success and popularity will also mean that the country's nature will be preserved as a valuable resource.
Josh Lew writes the 'Destination of the Week' column for the Mother Nature Network.
Related Articles on Mother Nature Network:

Read more of Josh's weekly green travel spots


8 under-the-radar gems of the U.S. national park system


More eco-tourism news

Photo ( cc ) by Flickr user madmack66
\n