Articles
Sponsored Series: In New Orleans, the St. Bernard Project is Proving There's No Place Like Home
Learn about St. Bernard Project, one of the most recognized and inspiring organizations dedicated to rebuilding homes after Katrina.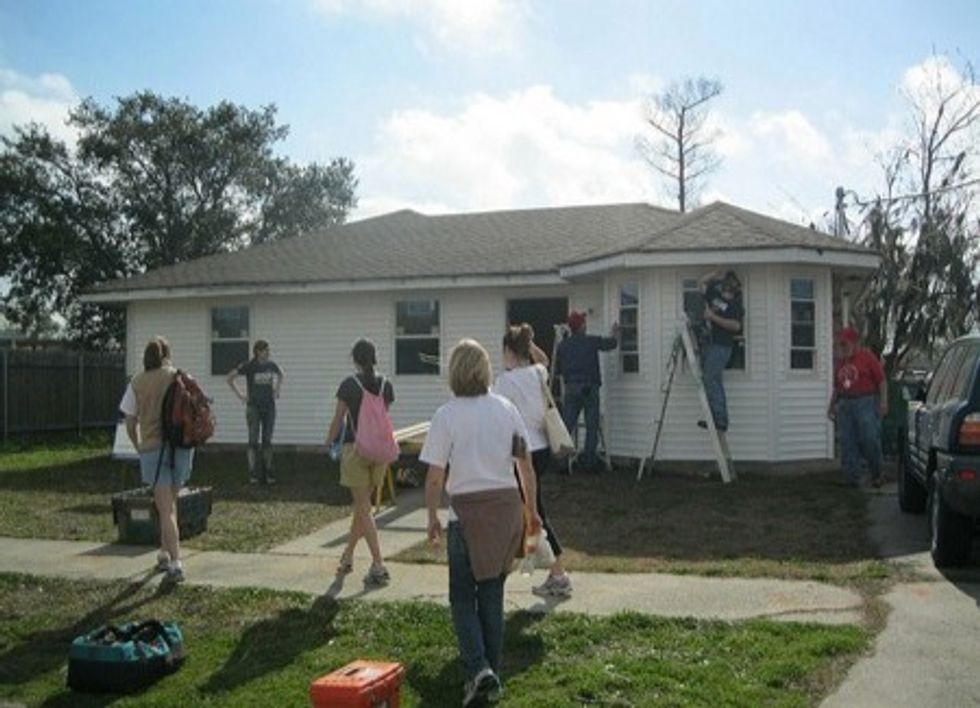 GOOD and Toyota, co-sponsors of the People Are Awesome series, bring you additional stories about individuals and organizations that are making a positive impact in our world.
When Zack Rosenburg and Liz McCartney took a trip to help rebuild homes in post-Katrina New Orleans, they intended to stay two weeks. But that all changed when they saw the scale of need when they arrived. Even six months after the hurricane, homeowners were still living in deplorable, substandard conditions.
---
Rosenburg, a lawyer, and McCartney, a teacher, had no family ties in New Orleans and had no experience working in disaster recovery or construction, but the slow pace of recovery efforts spurred them to action. Inspired by the perseverance of the community and frustrated by the redundancy, lack of coordination, and efficiency of the recovery efforts, they left their lives in Washington D.C. and moved to New Orleans. "It was our only choice: we could be part of the problem, or we could be part of the solution," Rosenburg says.
They established St. Bernard Project (SBP), a nonprofit dedicated to rebuilding homes in New Orleans. Named after one of the hardest hit parishes, SBP serves the St. Bernard Parish area, the only U.S. county to have been declared 100 percent uninhabitable after a natural disaster. After the flood waters receded, only eight homes in the parish (of more than 27,000) were deemed safe.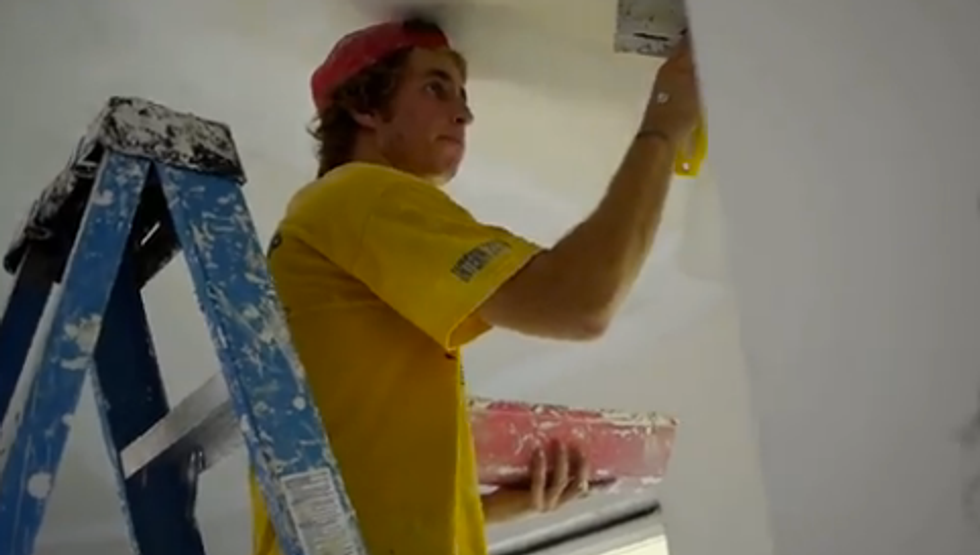 Since its inception in 2006, SBP has grown into one of the most recognized organizations dedicated to rebuilding New Orleans and oversees hundreds of dedicated volunteers as they work to construct homes. It has expanded with additional programs that offer mental and health services, jobs for returning veterans, and homeowners assistance. The organization works on 30 to 50 housing projects simultaneously, with each historically taking 12 to 18 weeks for completion.
Recently, SBP collaborated with Toyota to analyze shortcomings and develop a greater understanding about their building processes. No strangers to efficient manufacturing, the car company dispatched a team from the Toyota Production System Support Center (TSSC), its nonprofit affiliate comprised of production experts from across Toyota's manufacturing divisions. As highly trained experts in production efficiency, this team helps hundreds of organizations learn principles of quality, safety, productivity, and cost. "Toyota believes in efficiency," explains Rosenburg. "When they first came in they asked us, 'Are you ahead or behind?'" Once the weak spots were identified, Toyota and SBP worked together to standardize processes across all the house projects in progress.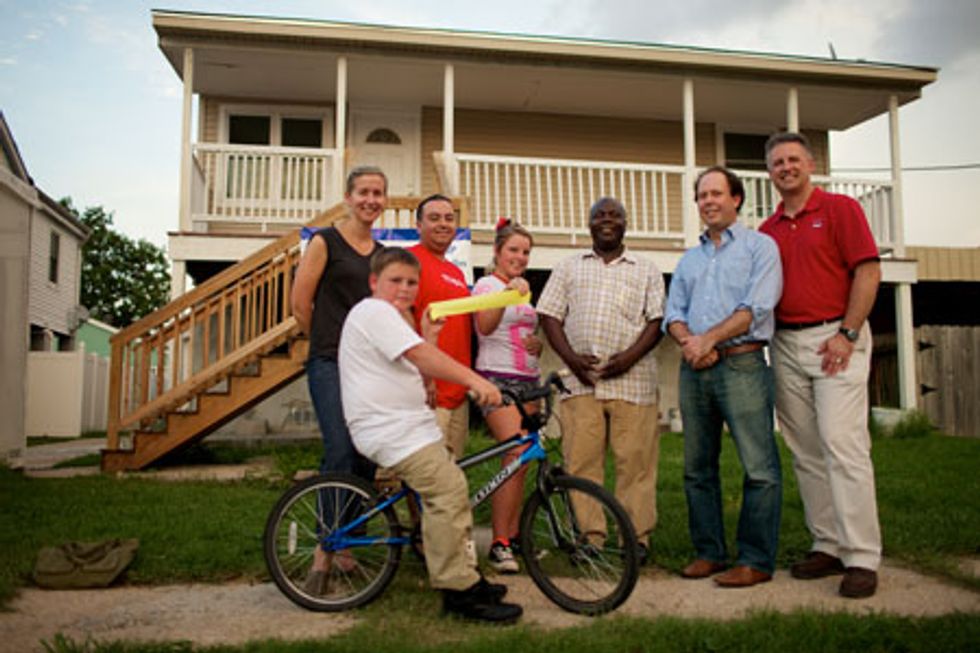 As a result of this collaboration, SBP significantly improved efficiency, cutting the amount of time volunteers spend building houses to 6 weeks in some cases, a 50 percent reduction. Across the board, overall construction decreased by 30 percent and with Toyota's help, they reduced the time and resources needed for repairing work. Every minute saved helps families get back into their homes more quickly and helps the organization move on to the next person in need. One of those people was Me'shelle Williams, who told Rosenburg, "Katrina took my childhood away. By rebuilding my home, [SBP has] given back my childhood." She moved back into her home a full five years after Katrina.
So far, the SBP has mobilized 36,000 dedicated volunteers and built more than 400 homes for residents of New Orleans. Their work won't end when they build the last house for Katrina survivors, however. Rosenburg sees a future where they will take their knowledge learned from both their collaboration with Toyota and their on the ground experience rebuilding homes to develop a model for future disaster recovery teams, both in the United States and abroad.
Currently, SBP has a waiting list of 130 families hoping to rebuild their homes, with more applying every week. Click here to learn more about Toyota's collaboration with SBP. And learn more about how you can help SBP and families rebuilding their homes in New Orleans, click here.
Photo 1 via Flickr user St. Bernard Project
Photos 2 and 3 via Toyota in Action