Articles
Spontaneous Architecture: The Haiti Submissions Are In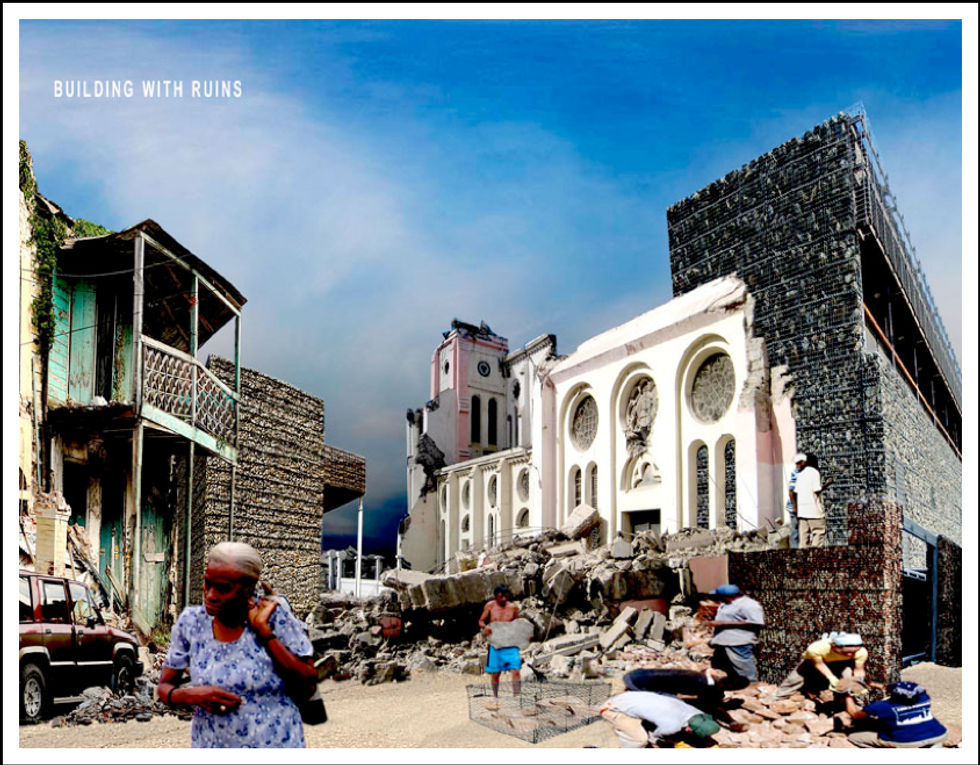 Two weeks ago
we told you that GOOD has teamed up
with
PRE-Office
and
Studio-X
to inspire designers through the monthly
Spontaneous Architecture
competition. We asked you to come up with creative solutions to help Haiti in its rebuilding efforts by focusing on infrastructure and key social, government and economic institutions. Clearly some of you did, and we thank you. The deadline was last night, and now it's voting time.
The competition had registrants from 33 countries on six continents. Solutions included some good examples of nonwasteful temporary infrastructure, prefab-like refugee-camp pods, giant potable-water-collecting funnels for the rainy season, building replacement structures out of ruins, and more.
The contest also inspired a lively conversation between Architecture for Humanity's Cameron Sinclair and Studio X's Gavin Browning, about whether or not design competitions are responsible things for archtects to participate in. Sinclair says no, Browning says yes.
The he said/he said is here
.
Below, some of the submissions.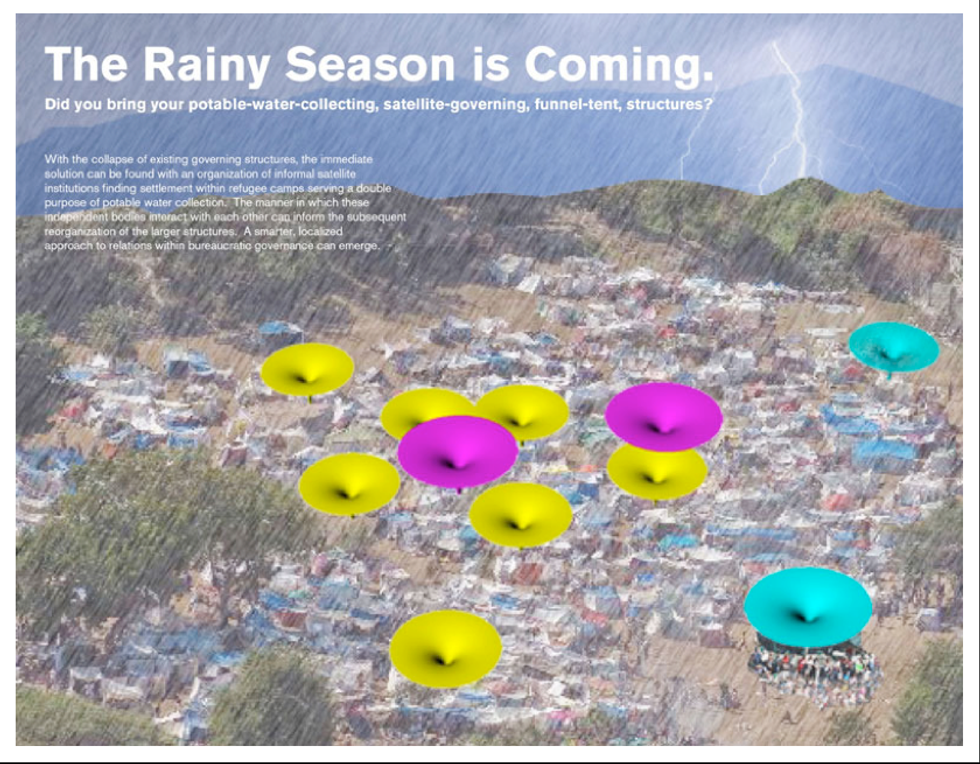 ---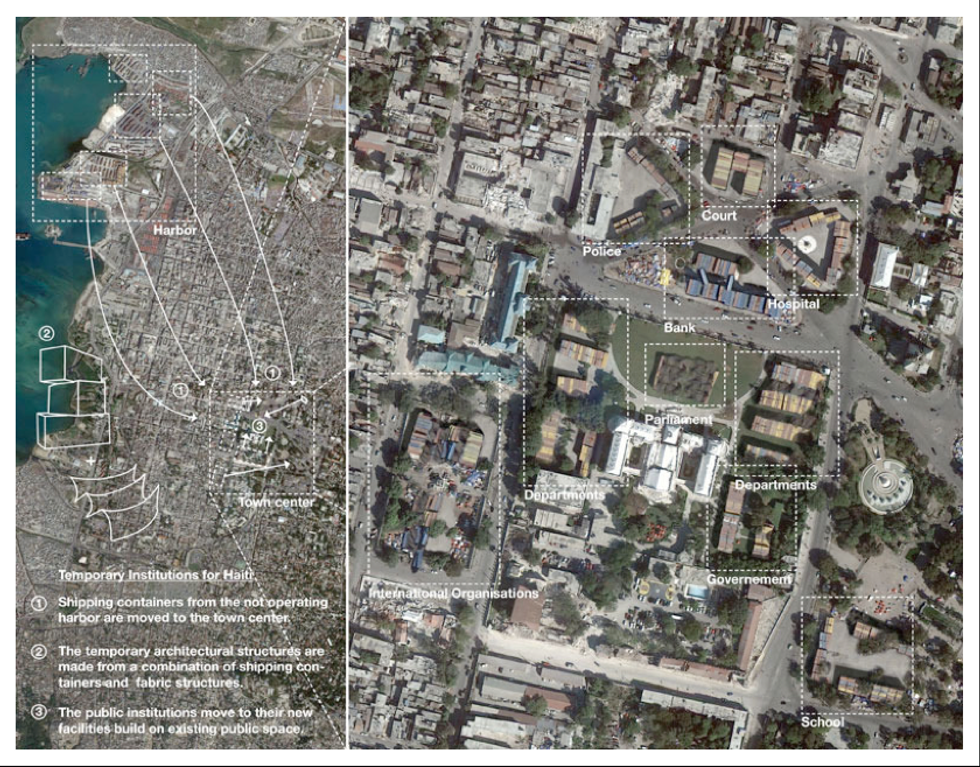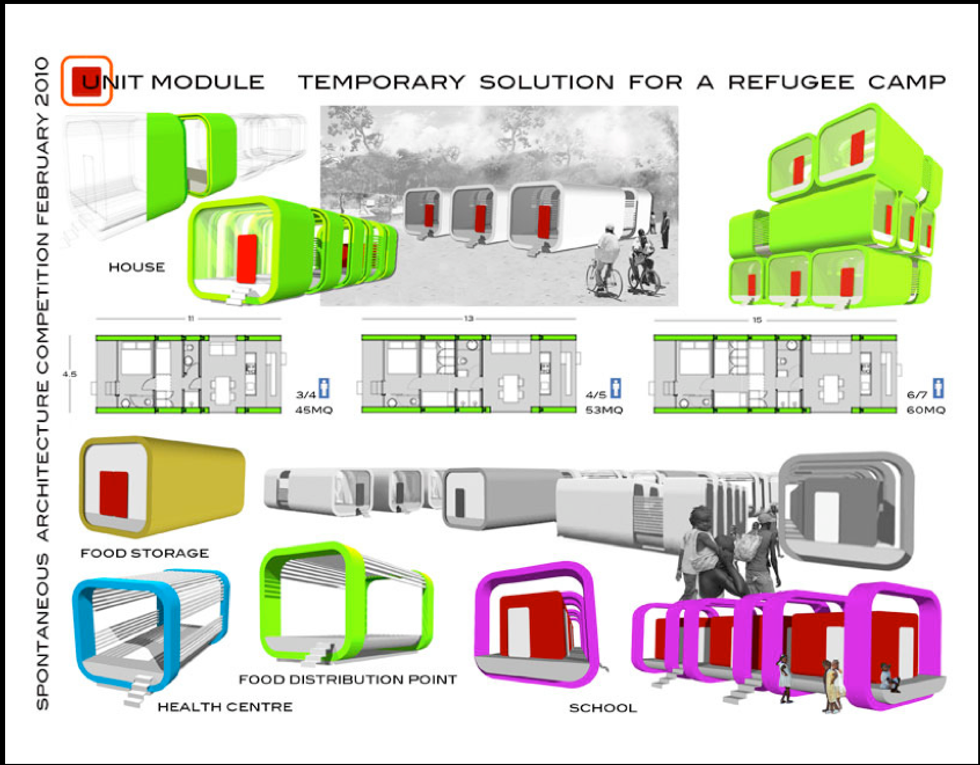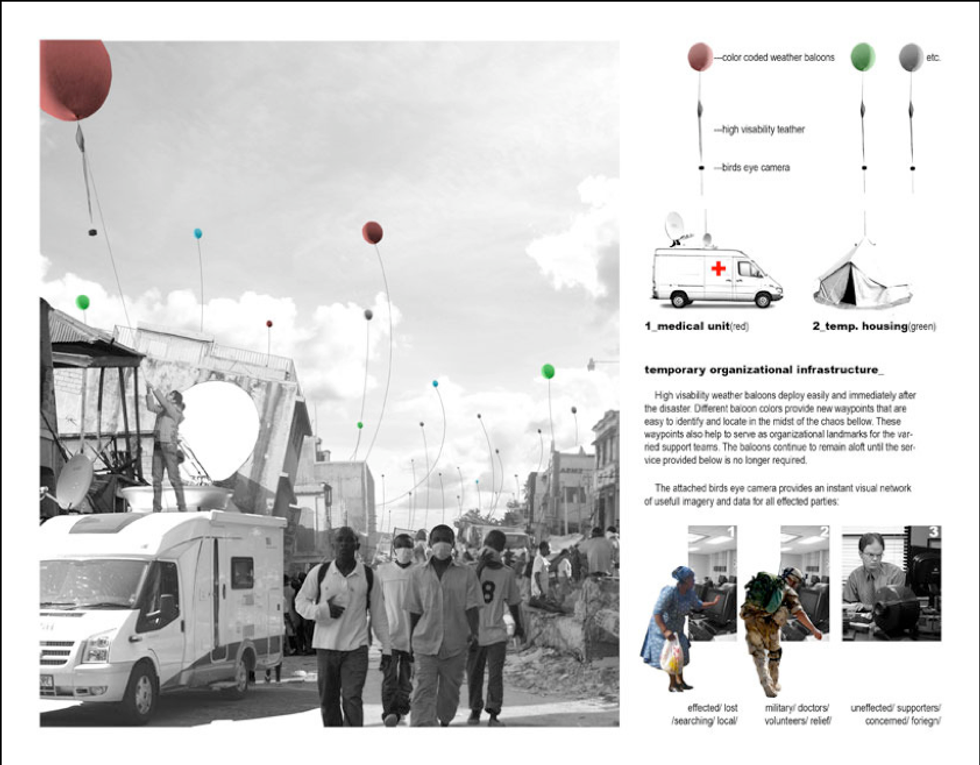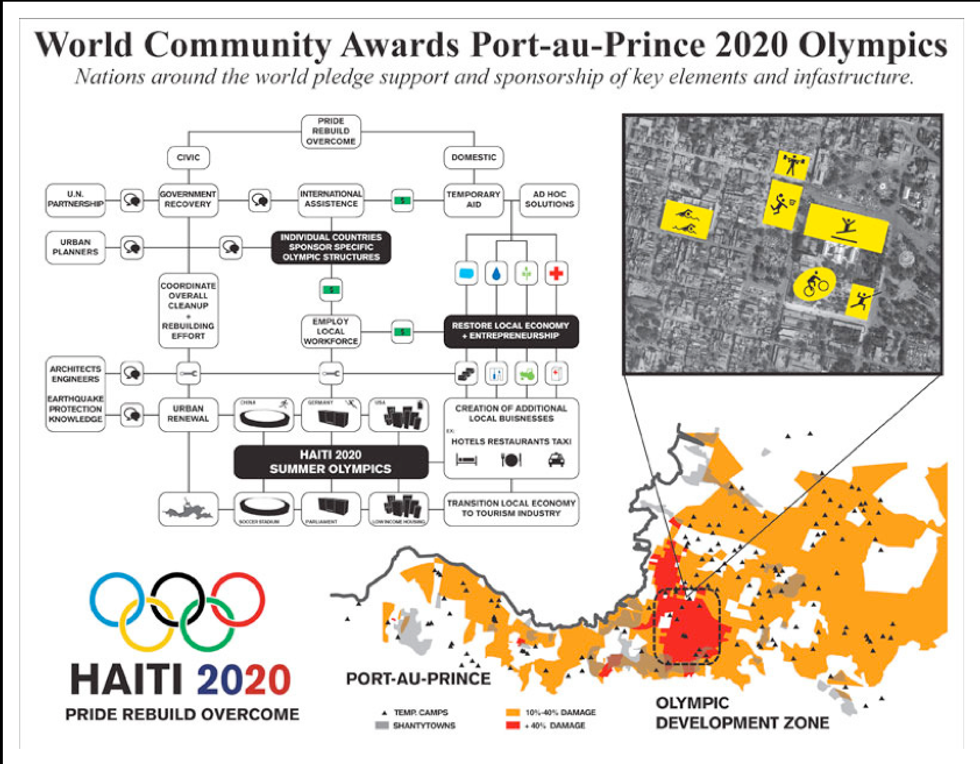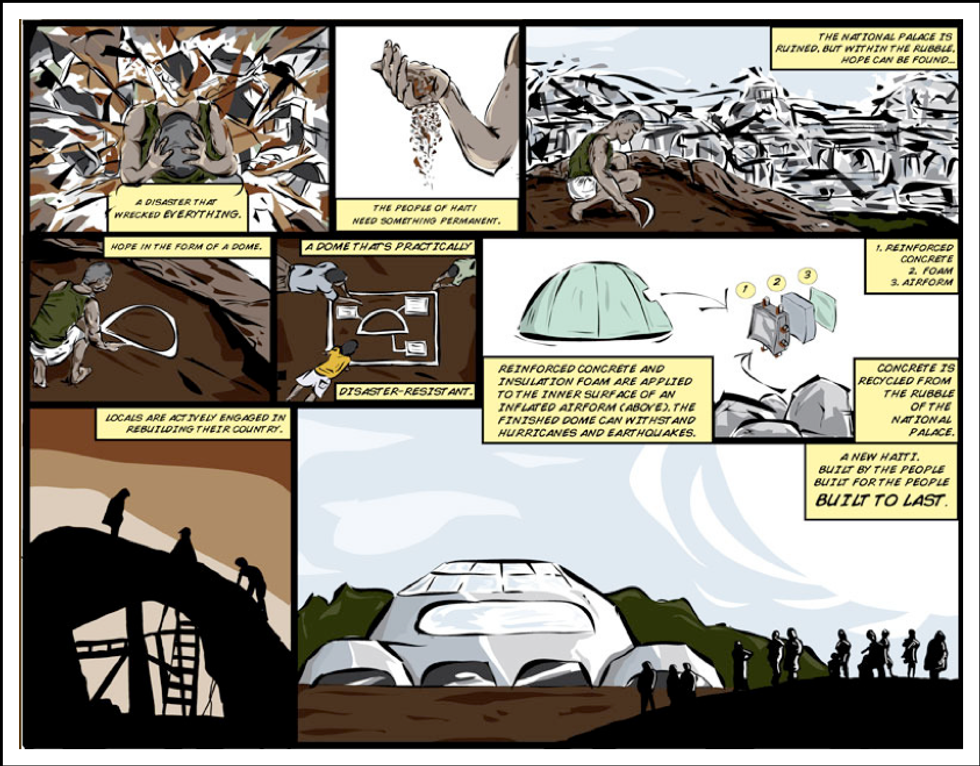 You should also check out
the entire gallery
, and make sure you vote (it's to the right of the submissions gallery).