Articles
Spread the Word: Help NPR and PBS Stay on the Air
A new conservative-driven campaign is trying to eliminate federal funding for NPR and PBS. Here's how you can keep public media alive in America.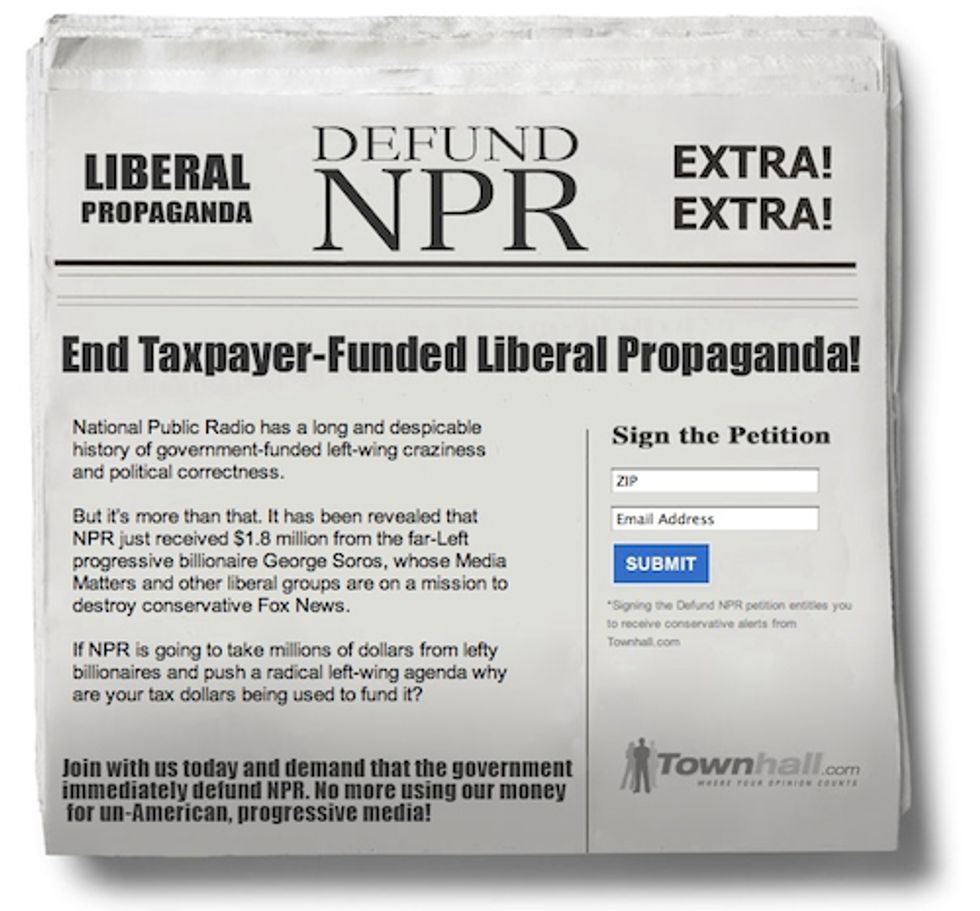 What's the only thing worse than listening to those public radio pledge drives? Not listening to those public radio pledge drives—because your local station has stopped broadcasting. Sadly, that could be a reality if a new conservative-driven campaign succeeds in eliminating federal funding for NPR and PBS.
---
Last October, following the firing of Juan Williams for his anti-Muslim remarks made on Bill O'Reilly's show, a wave of anti-NPR sentiment rippled through Washington. One of the resulting campaigns, Defund NPR, clamored for an end to federal support of "left-wing craziness and political correctness." But now the danger is even more imminent. The new Republican budget released last week has no money allocated for entities like NPR. And that's not the only threat: According to a story in the LA Weekly, a Congressional group called the Republican Study Committee filed a resolution to permanently eliminate federal funding for the Corporation for Public Broadcasting.
[youtube]http://www.youtube.com/watch?v=WQcIJKkqOfw
Public media proponents argue that the cuts would most greatly affect rural or underserved parts of the United States where public radio and television are the only means for residents to get information about their communities and the world. To get an idea of how prevalent public media is in this country, check out 170 Million Americans, which claims that half of U.S. residents use public media every month for news, entertainment, and education. They've even made an infographic to help visualize public media's size and impact. 170 Million Americans has detailed information on how to get involved and take action, including a Facebook group.
If you want to keep your local public media affiliate federally funded, MoveOn.org now has a petition set up that will funnel your request to the appropriate legislator. The petition will be submitted on Tuesday, February 15, and already has over 400,000 signatures.