Articles
Subway Branch Takes Company Slogan Literally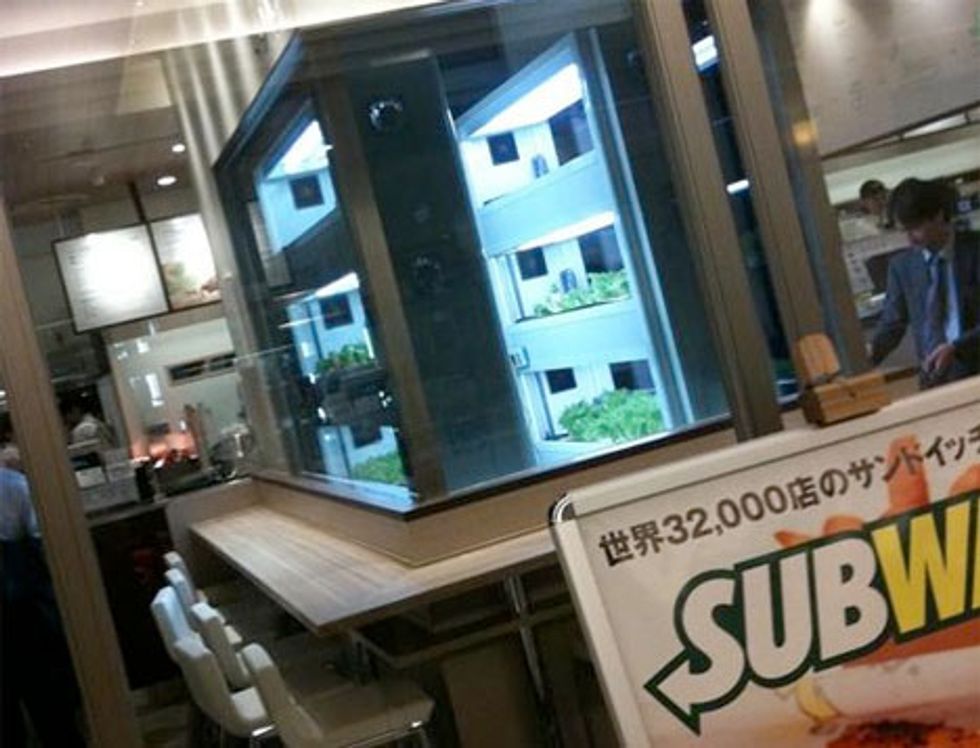 At the Subway across the street from Tokyo Station, the catchphrase "Eat Fresh" has taken on new meaning. The store recently installed a hydroponic lettuce garden that produces the ultimate fresh ingredient, grown without any agrochemicals. As a member of the world's largest single-brand restaurant chain, this Subway's move could signal a shift toward support for local, sustainable food. However, it's more of a symbolic gesture than a large-scale transformation. For now, the garden can only accommodate about 5 percent of the store's lettuce needs, and produces lettuce twice the price of trucked-in produce. But, as Jeymi Heimbuch argues on Treehugger:
Clearly, it's not a terribly practical move for providing all locally grown ingredients. More than anything, it is a small experiment and statement to show that sustainable, fresh food can be created just about anywhere...even if it's in micro-amounts. And sitting around watching lettuce grow can actually make a Subway a slightly more appetizing place to eat.

---

Other similar ultra-fresh vegetable options are being explored through Subway Yasai Lab, so maybe soon alongside the lettuce, we'll see hydroponic tomatoes and cucumbers?

\n
The project is still in its infant stage, but sometimes the most interesting part of progress is watching it grow. Check out the original post on Treehugger. Image courtesy of Treehugger via InventorSpot.