Articles
Michael Vick's Former Dog-Fighting Mansion to Become Dog Sanctuary Tamira Thayne Is Turning Michael Vick's Dog-Fighting Home Into a Dog Rehab Facility
Four years after police found a horrific dog-fighting ring at Vick's home in Virginia, the property is becoming a rehab center for abused dogs.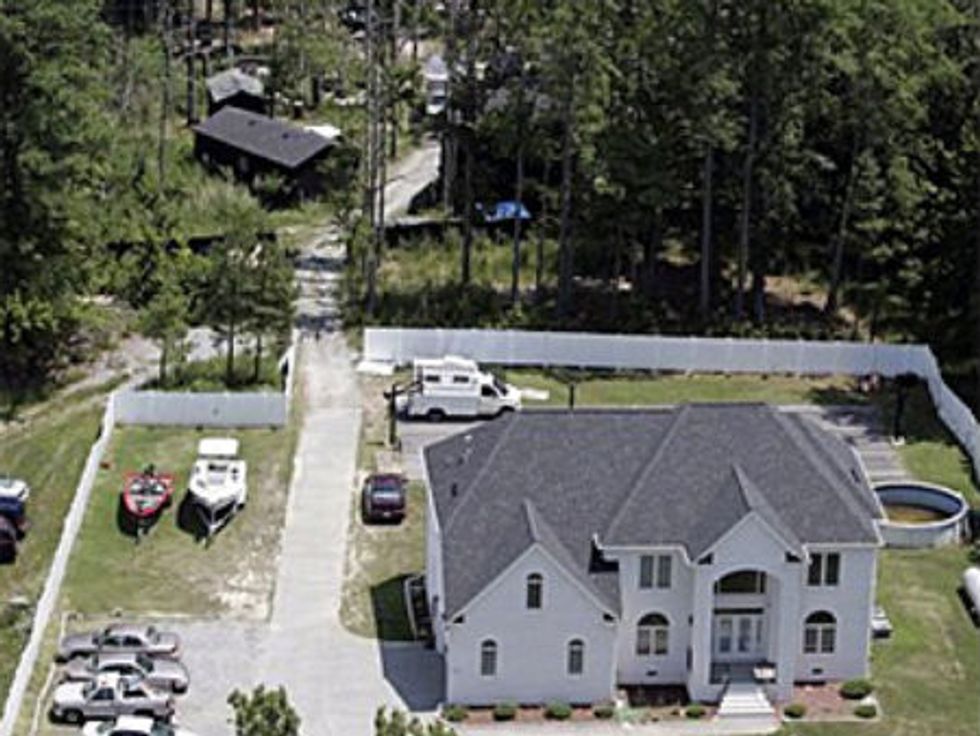 ---
NFL star Michael Vick famously lost much of his money and property after being found guilty of running a dog-fighting ring in 2007. The main home used in the ring was at 1915 Moonlight Road in Smithfield, Virginia, a property Vick had dubbed "Bad Newz Kennels." It was there that Vick held dog fights, killed and raped dogs, and housed many animals in inhumane conditions. Now, with Vick having served time in jail, then returning to the NFL, something good is finally set to rise from the figurative ashes of the Bad Newz Kennels.
Nine years ago, 47-year-old Tamira Thayne started Dogs Deserve Better, a nonprofit dedicated to ending dog abuse. DDB originally was based in Pennsylvania, but now the group is calling Virginia home. That's because Thayne recently bought Bad Newz Kennels for $595,000 with plans to make it the new headquarters for DDB. The home's new name? Good Newz Rehabilitation Center.
Thayne now has nine dogs at Good Newz, which she purchased after a fundraising drive helped her raise the bulk of a $180,000 down payment. In the future, she hopes to house and rehabilitate nearly 100 abused dogs on the 15-acre property, but that will require a lot more fundraising.
To that end, Thayne is attempting to drum up public support for Good Newz, an undertaking that got some momentum this weekend with an endorsement form Vick himself: "I believe that a rescue group creating an animal sanctuary on the property is beneficial for the community," Vick told the New York Daily News. "It is my hope that through the great work of animal welfare organizations with rescue, education and enforcement that positive and meaningful changes will happen nationwide."
To contribute money to Thayne and help Good Newz Rehabilitation Center thrive, visit the group's website.
photo via (cc) Flickr user WDPG Share