Articles
The Action-Packed Way to Go Green
Reinventing the Outdoors contest: ASEC founder Frank Scura is spreading the word about sustainability through pro boarding, BMX, and motocross.
UPDATED! Launched on Monday April 4, GOOD and the 2011 Ford Explorer will be devoting six weeks to the Reinventing the Outdoors Contest, which showcases amazing organizations like this one that are redefining the way we live, work, and play outside. Check in every day for a new story about the people, celebrities, and programs behind each organization. Help your favorite group win the $50,000 grand prize by voting for them starting Monday, May 16 through Friday, May 20.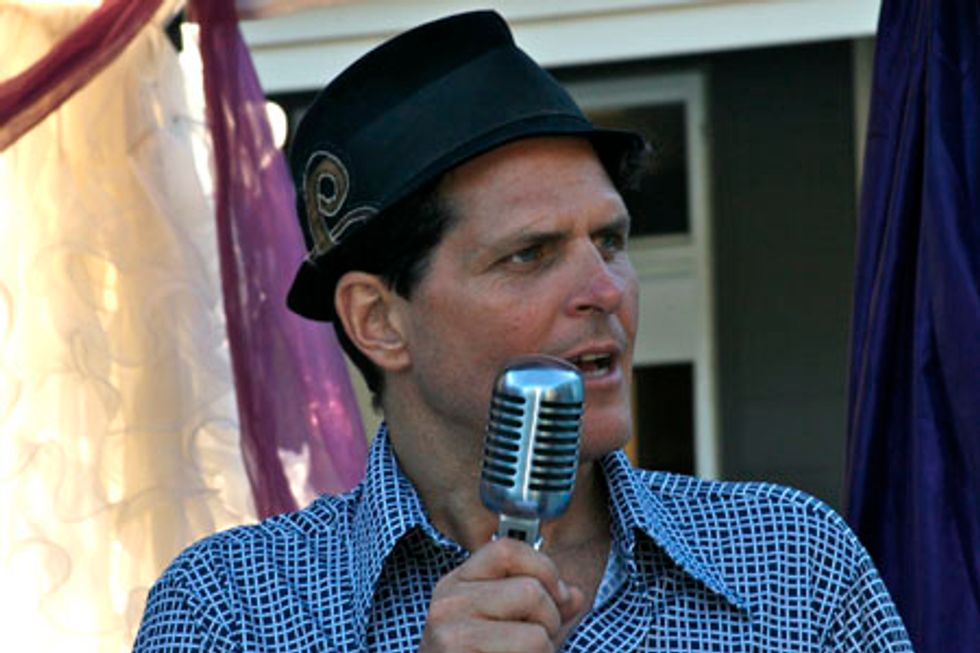 ---
Frank Scura's always been part of action sports. Growing up in Santa Monica, California, he had Dogtown in his backyard and skateboarding heros like Jay Adams, Ray Flores, and Tony Alva dropping by to flirt with his cute sisters. He became a surfer and sometime-skater himself, and in 2002, he founded Action Sports Environmental Coalition (ASEC) to involve action sports with environmental causes.
GOOD
:
What exactly are action sports?
Frank Scura:
Basically, it's anything you'd see on the X Games. It's six core sports: surfing, skateboarding, snowboarding, BMX, motocross, and wakeboarding. Snowmobiling and skiing come into play, too.
G
:
Why do you think action sports pros care about the environment and conservation?
FS
: Being outside is a huge part of action sports; we're environmentalists whether we want to be or not. Surfers know that what goes in the water affects you, and snowboarders know that temperature changes mean less snow. And skateboarders and BMX riders communicate with the natural or built environment on their skateboards or bikes. As a surfer, when I'm out there at night, and the sun's going down and the water calms and I'm looking at the shore—it's like breath itself, it's amazing. Just being able to get out there and feel the sunshine, that's what it's all about.
G
:
What about your emphasis on eating local and organic foods?
FS
: You can't drive a Formula One car and put Arco gas in it. When you're pushing yourself at the levels these pros are doing, throwing themselves on concrete or wood at high speeds over and over again, they want every advantage they can get. Give the body what it wants, and it'll do its job. Eating well changes lives.
G
:
Any specific achievements that helped put ASEC on the map?
FS
: In 2004, we helped the X Games go green. The people who run the Games are awesome, and really wanted to do what they could in terms of sustainability. So we jumped in, worked out a Forest Stewardship Council (FSC) partnership for all the wood, brought in solar power, set up recycling and compost bins on site, and purchased clean energy credits. It's one of the things I'm most proud of doing.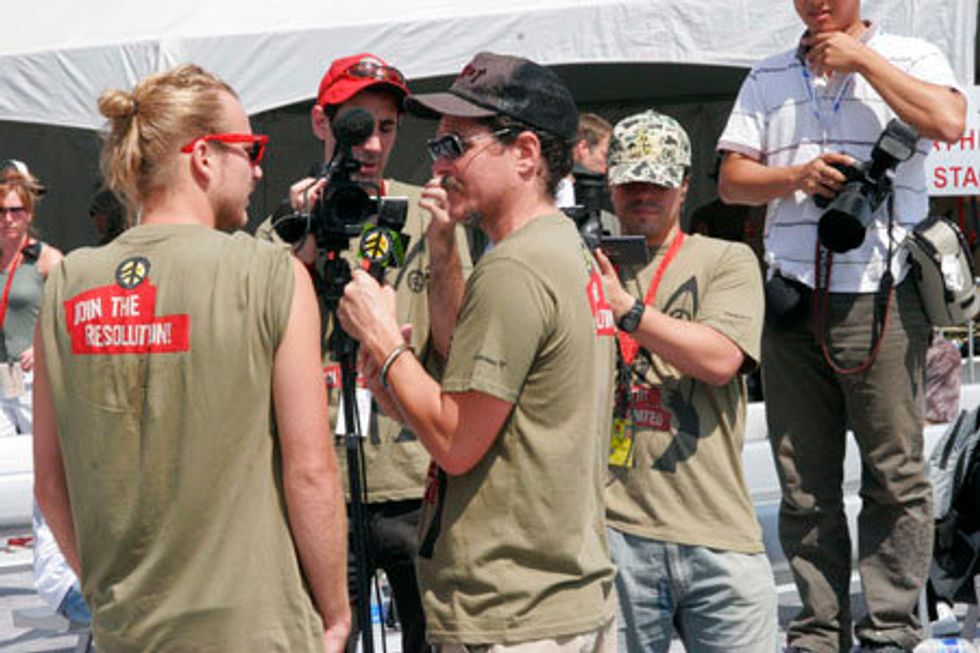 Scura (right) with pro skateboarder Chad Muska
G: What would you use the contest money for if you won?
FS: Last year, we did a Roll Anything Day (RAD) that's all about using people power: riding bikes, skateboarding. This year, it's on October 10, and we want to be more aggressive. We'll have celebrities like Danny Way and Paul Rodriguez riding with kids. We're going to partner with different cities, from New York to Austin to Chicago to San Francisco. Our goal is to have 2 million people out there rolling. But we need money to help us mobilize, to hire staff to market the event, to talk to bike shops and put up posters and create a web interface to communicate on riding with others. We just don't have the funding to do as much as we want right now.

G: Any new programs on the horizon?
FS: We're a small organization, and we've had little funding but a lot of doing—with more to come in the future. In the next few months, we're launching a new website that will act as a news portal for sustainability in action sports, providing business resources, articles, interviews with athletes. In 2008, we were partners with Orange County on the Water Innovation Now (W.I.N.) contest in which 600 kids came up with science projects and ways to conserve water. In 2012, we're taking it nationwide.

G: Sounds like ultimately, ASEC has a blast while doing good for the environment?
FS: Ultimately, my motto is go fast, ride hard, and live wise. But most of all, enjoy the ride.