Articles
Reinventing the Outdoors contest: Action Sports Environmental Coalition connects the world of environmental change with skateboarding and BMX riding.
UPDATED! Launched on Monday April 4, GOOD and the 2011 Ford Explorer will be devoting six weeks to the Reinventing the Outdoors Contest, which showcases amazing organizations like this one that are redefining the way we live, work, and play outside. Check in every day for a new story about the people, celebrities, and programs behind each organization. Help your favorite group win the $50,000 grand prize by voting for them starting Monday, May 16 through Friday, May 20.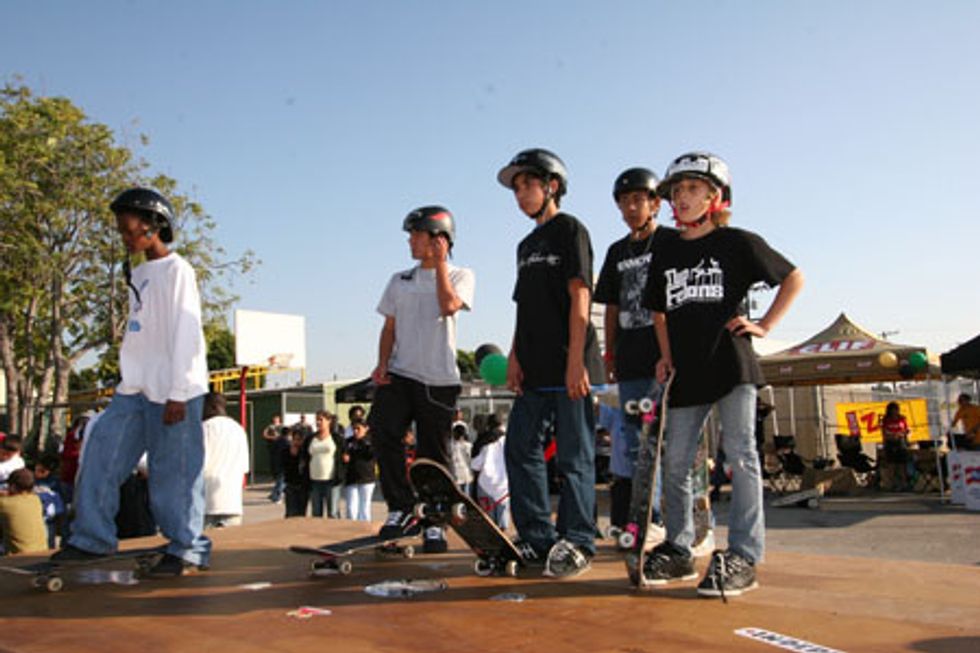 ---
A few years ago on one particular sunny October weekend, you would have found an unexpected scene in South Central Los Angeles. An otherwise empty asphalt lot became a bustling excited mass of kids having fun outdoors. Teens were popping ollies in a brand-new skatepark made of recycled wood ramps. Other kids were winning T-shirts and skateboards for correctly guessing answers to questions about water conservation and recycling. As the sun shone down, kids stayed on, fueled by free organic snacks and healthy energy drinks—and many returned the next day. "We're trying to create an experience that kids will remember for the rest of their lives," says Frank Scura, founder of the Action Sports Environmental Coalition (ASEC). "We're planting the seeds of a eco-conscious lifestyle."
Scura founded ASEC in 2002 as a way to mobilize the energy around action sports into an environmental education, resource, and advocacy organization. He runs ASEC as a lean operation, with only himself as a full-time employee and five other part-time staff to help with event planning, media, and graphics. But Scura has lots of high-profile volunteers to lend credibility to his cause: pro skater friends like Bob Burnquist, Danny Way, and Cara Beth Burnside have been involved in the cause from the start, with others action sports heavyweights such as surfer Kelly Slater, BMX biker Jamie Bestwick, and snowboarder Travis Rice now part of the team. "We're marketing sustainability as a brand, and we're making it the sexiest, most bad-ass brand out there," Scura says.
So how exactly does an organization make sustainability sexy? For one thing, ASEC has worked with companies to create sustainable products in action sports (there are now over 100 such offerings). They've helped Quiksilver with their organic tees, built American Apparel's organic product line, and Oakley will even introduce two styles of ASEC sunglasses in the next couple months. They've also created Green Rooms in three California stores—retail spaces that only offer eco-conscious products—and will roll out 300 more Green Rooms nationwide by 2012.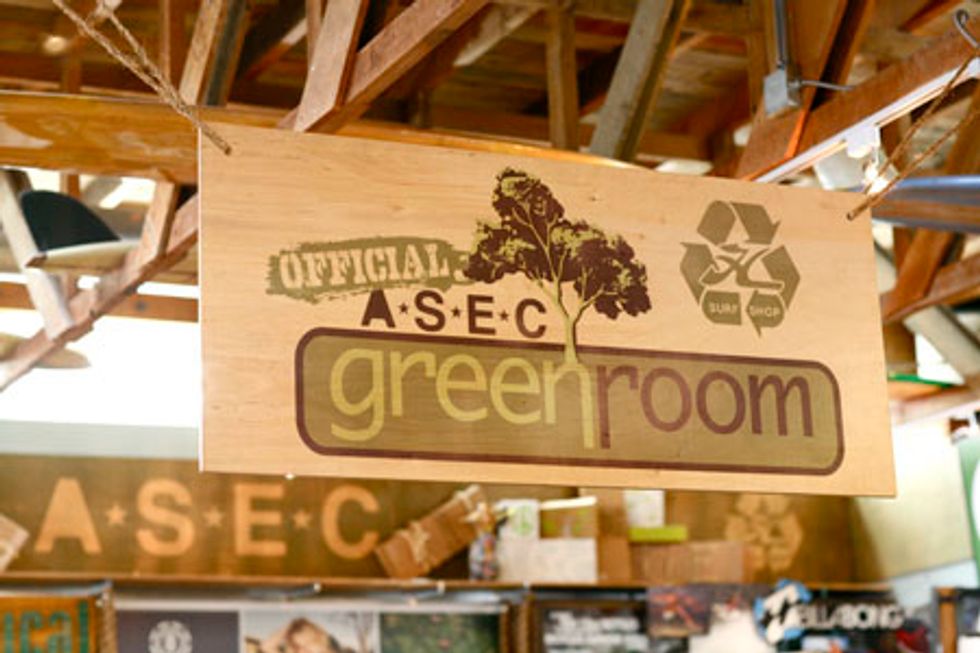 Not to mention, ASEC throws great parties. The Recycle Your Brain carnivals feature music, skating and biking demos mixed heavily with organic food and sustainable education campaigns. There are up to thirty events across the country and reach more than four million people annually. And this year, they're extending their reach even further as part of the Vans Warped Tour. The tour is the biggest green music act in the world with onsite recycling, biodiesel vans, and more than 700,000 kids in attendance. They're also planning an Art, Trash, and Treasure show to start touring this summer. It will feature forty street artists like Banksy and Shepard Fairey and their eco-art creations made from recycled skateboards and found objects.
"The action sports industry connects to fashion, music, and mainstream sports," Scura says. "If we're doing something about sustainability, the ripple effect will ultimately help change the world."