Articles
The Carbon-Cutting Brick of the Future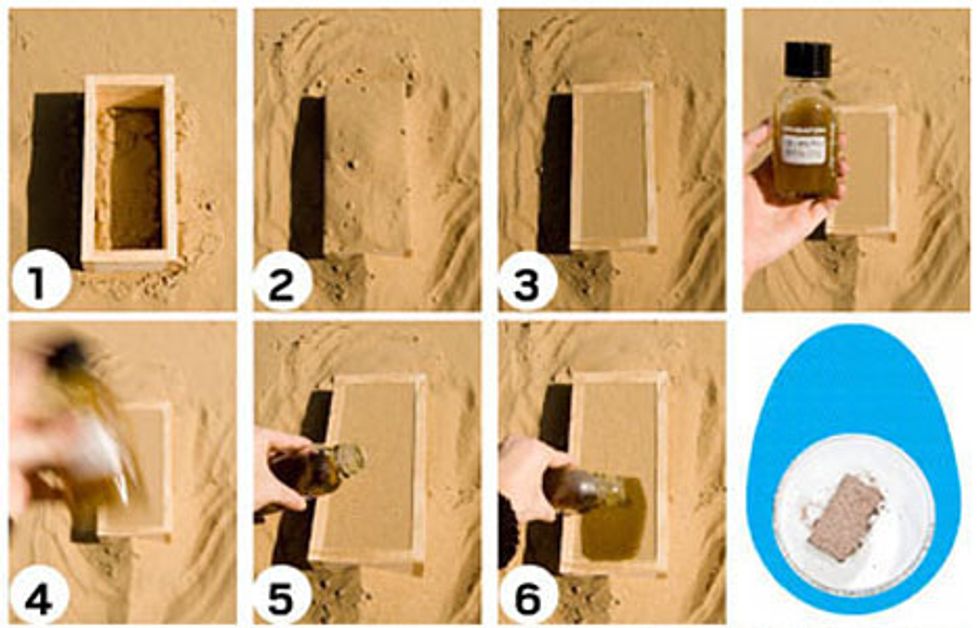 ---
Your typical brick is fired up in coal-fueled kilns that use up plenty of trees and coal. That one brick ends up emitting 1.3 pounds of carbon dioxide. It's safe to say that brick's not typically grown out of a combination of bacteria, sand, calcium chloride, and pee. Yes, pee.
American architecture professor Abu Dhabi has stumbled upon a process for creating bio-engineered bricks that are grown at room temperatures in laboratories, rather than in traditional kilns, which collectively release more carbon emissions than is produced by air travel annually.


The process, known as microbial-induced calcite precipitation, or MICP, uses the microbes on sand to bind the grains together like glue with a chain of chemical reactions. The resulting mass resembles sandstone but, depending on how it's made, can reproduce the strength of fired-clay brick or even marble. If Dosier's biomanufactured masonry replaced each new brick on the planet, it would reduce carbon-dioxide emissions by at least 800 million tons a year. "We're running out of all of our energy sources," she said in March in a phone interview from the United Arab Emirates. "Four hundred trees are burned to make 25,000 bricks. It's a consumption issue, and honestly, it's starting to scare me."
\n
To read more about the brick that could cut carbon emissions, check out
Treehugger
.
Image courtesy of Metropolis via Treehugger
\n