Articles
The Case Against Cupcakes: Pie Wins Every Time
Frosting can carry a dessert only so far.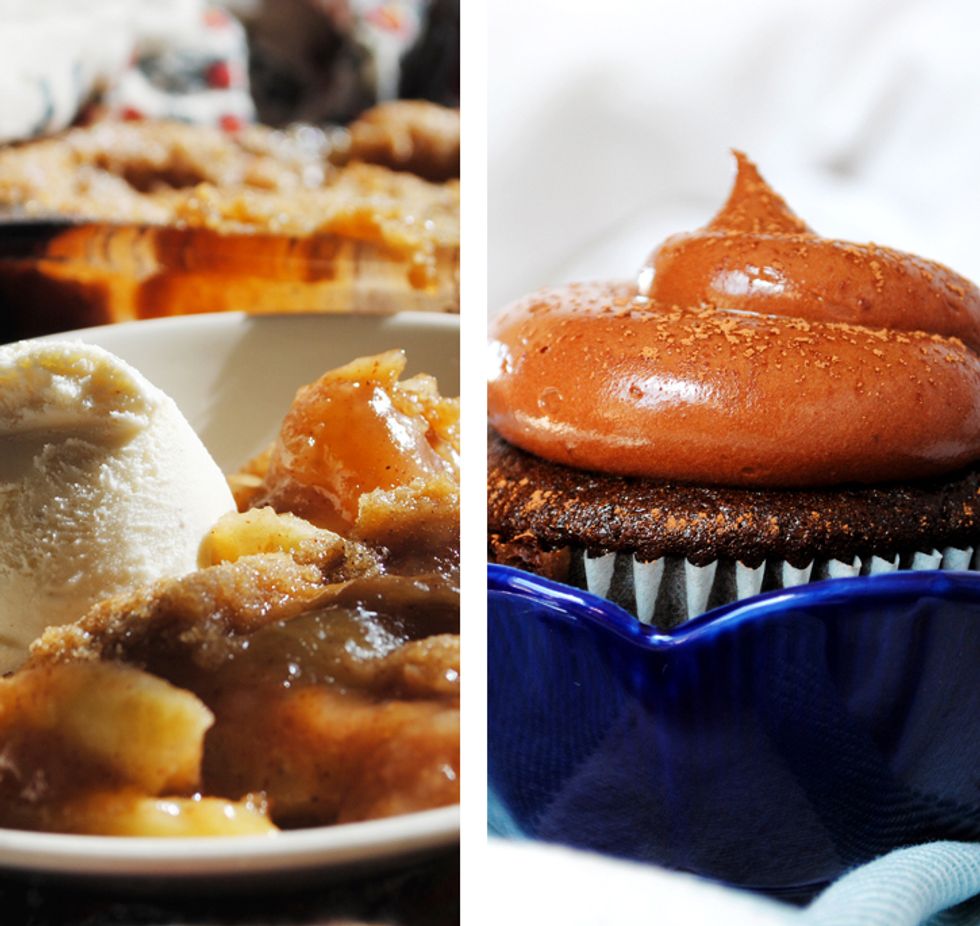 A cupcake is the bitch who doesn't want to share. She has hair that's way too big, and she probably is not down to hang. A slice of pie however, is the girl next door. She's a little nutty, but warm and welcoming. Maybe she even has a little streusel on top. Have some ice cream? Sure, go ahead and join the pie—it's even better with friends. Chances are, with a cupcake, there is only one where that came from. But with a slice of pie, there's a whole 360 degrees to enjoy.
---
Pie is, and really always has been, superior to the cupcake. The cupcake had hit its heyday with the sprinkles/crumbs craze and has been getting progressively more desperate ever since. We can safely say this frosted mini-cake has plateaued. A cupcake is cumbersome, difficult to bite into and not made to be cut with a knife and fork. Frosting can only take a cupcake so far, and when it's gone, there is only naked cake left. Nobody likes naked cake.
Of course, pie isn't perfect. It is not portable. But its messy fruitiness is worth it. Pie is equal-opportunity: Frozen pies, diner pies, homemade pies, bakery pies, ridiculous $40 pies are all delicious. While pie is not necessarily American, it's safe to say that it has wholeheartedly been adopted by the collective belly of United States. Pumpkin pie and pecan pie for Thanksgiving. Berry pies in summer. Key lime pies of the South.
And of course, apple pie. Warm filling, toasted, buttery, flaky crust that gives in to your fork. Each bite brings slices of tender apples that have been simmering in a perfect poaching liquid of sugar and spice. But despite the juiciness of the filling, the crust isn't soggy, in fact, it's the perfect texture foil: crisp and slightly salty. Add a scoop of vanilla ice cream, and watch for a moment as it melts, the rivers of ice cream combining with the sticky goodness of the filling.
This is pie's moment.
What's the next bite-sized dessert craze? Our money's on macarons.
Photo by Nina Lincoff