Articles
The D.C. Bar Crawl
You should vote because no matter whose confetti gets tossed in November, D.C.'s favorite pastime will never change: drinking too much and arguing too loudly about politics. If you find yourself in D.C., you might want to spend an hour or two observing this strange local ritual, where young men in khakis..
You should vote because
no matter whose confetti gets tossed in November, D.C.'s favorite pastime will never change: drinking too much and arguing too loudly about politics. If you find yourself in D.C., you might want to spend an hour or two observing this strange local ritual, where young men in khakis and loafers can be brought to the brink of dueling over a New Republic article that neither has read-sort of like full-contact, IRL blogging. Whether it's ambition-drunk Capitol Hill interns lured by 10-cent wings and Miller Light or hotshot lobbyists sipping 20-year-old single-malts, here are the ten best places to eavesdrop on the conversation.
1. The Old Ebbitt Grill
675 15th Street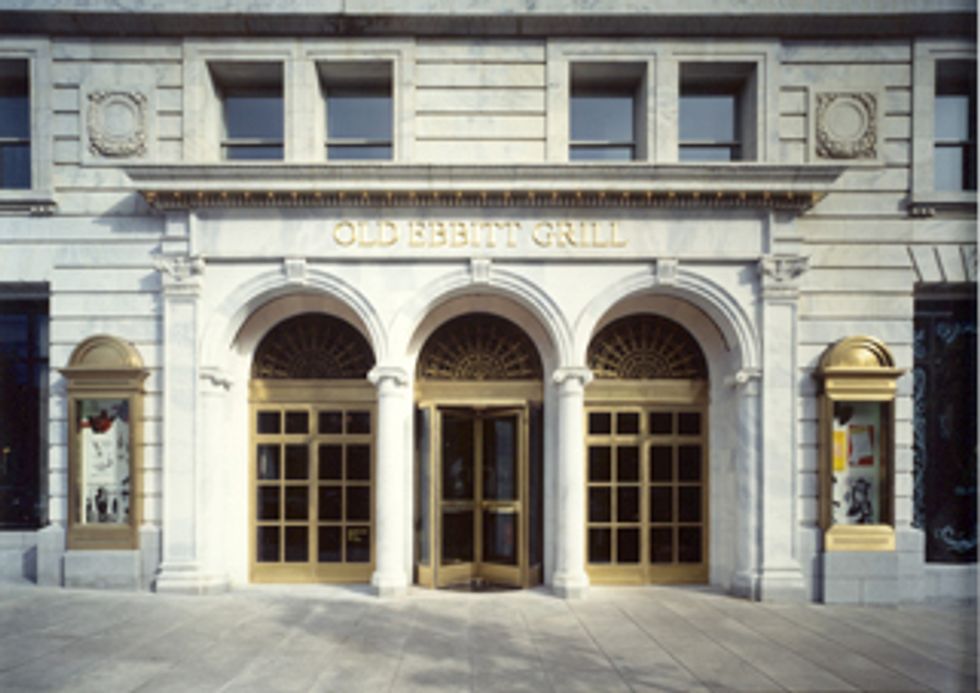 LOOK FOR:
Congresspeople, dignitaries, other assorted honorables, and their respective security detailsThe establishment's favored establishment, est. 1856 one block from the White House. Bush held his second inauguration party here in 2005. "The worst party ever," says bartender Jason Parsons. "They spent a pretty penny renting out the whole restaurant, expecting 700 people. Maybe 130 showed." In the off season, he says, "congressmen whoop it up more than senators. We often get the black Chevy Suburbans pulling up. Security will dash in and search the place."By day the scene is wholly civilized, with tourists lunching alongside White House staff, but nighttime can get rowdy. How rowdy? It depends on who's in power. "When the Democrats are in house, the party scene is better, but Republicans spend more money," he says. "That doesn't mean they tip better."
2. Pennsylvania Ave. pubs
in the 300s on Pennsylvania Ave.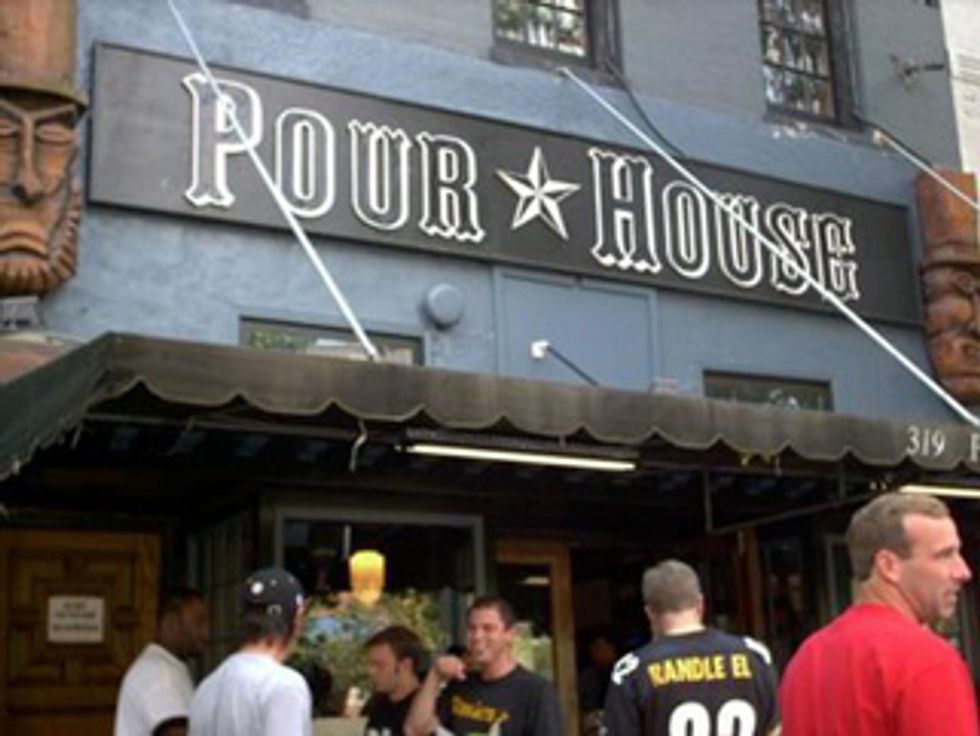 ---
LOOK FOR:
Self-conscious interns, post-collegiate striversNeither these bars nor their clientele are as homogenous as they look. The Tune Inn is the oldest and most authentically divey. Born 1967, when doves actually posed a threat, the Hawk 'N' Dove attracts a mix of older regulars and interns self-consciously sporting security badges.Next door, the Pour House (formerly Politiki) has a sports bent, evidenced by several ESPN-tuned plasma TVs. Capitol Lounge is a favorite of the Hill's young twentysomethings who pack the bar for Wednesday's quesadilla happy hour, where I heard "Tucker's Dream" playing on the jukebox over a khaki sea of meaty wonks and wonkish meatheads. Is this a Machiavelli for Dummies seminar, or the seventh circle of Abercrombie? Three beers in, it's hard to tell.
3. Town and Country Lounge at the Renaissance Mayflower Hotel
1227 Connecticut Ave NW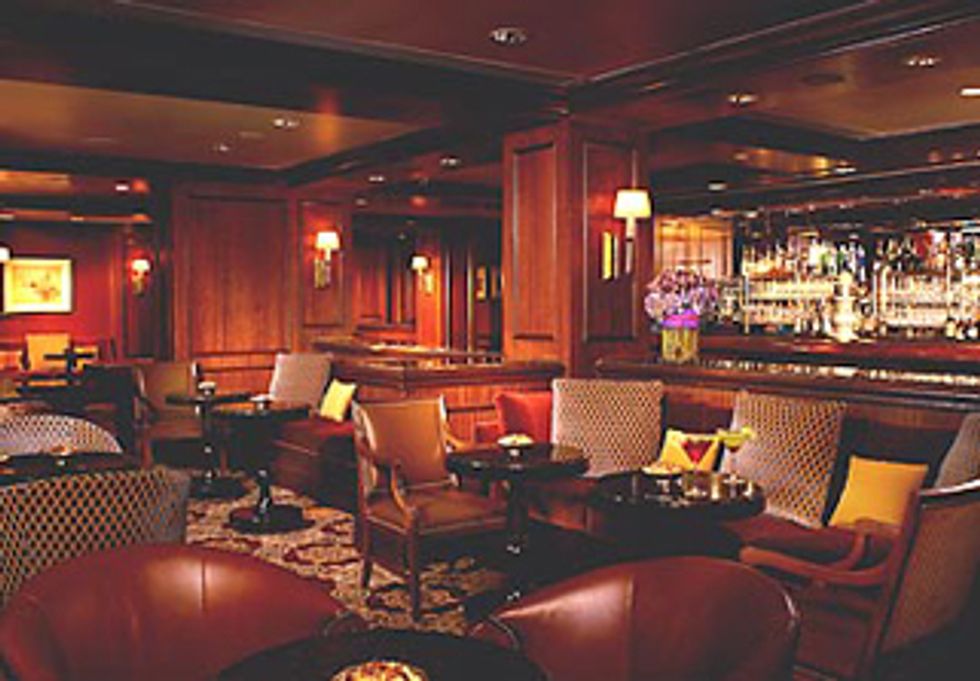 LOOK FOR:
Philandering politicians, media cockblockers, presidential ghosts, FBI agents, freelance snitchesThough the Mayflower opened in 1925, 305 years after its pilgrim-bearing namesake landed at Plymouth Rock, its profile as a federal institution is only slightly smaller. The hotel played host to Calvin Coolidge's inaugural ball and was J. Edgar Hoover's favorite lunch spot. More recently, Client Number 9 used the Mayflower's room 871 for his stocking-clad romp with "Kristen" the call-girl, a night that cost him $3,200 and the governorship of New York. Don't try to nick the room plaque-it's been stolen so many times that they've installed a permanent one.Cambodian-born, white dinner jacket-clad Sam Lek, the Mayflower's legendary bartender, has been working his charm at this leather-and-mahogany den since 1976. He has a signature cocktail (the Sam I Am, a blend of Ketel One Citroen, cranberry juice, and Amaretto) and knows a few magic tricks. "Republicans tip better," he smiles brightly. "But I treat everyone the same."
4. Round Robin at the Willard Intercontinental
1401 Pennsylvania Ave NW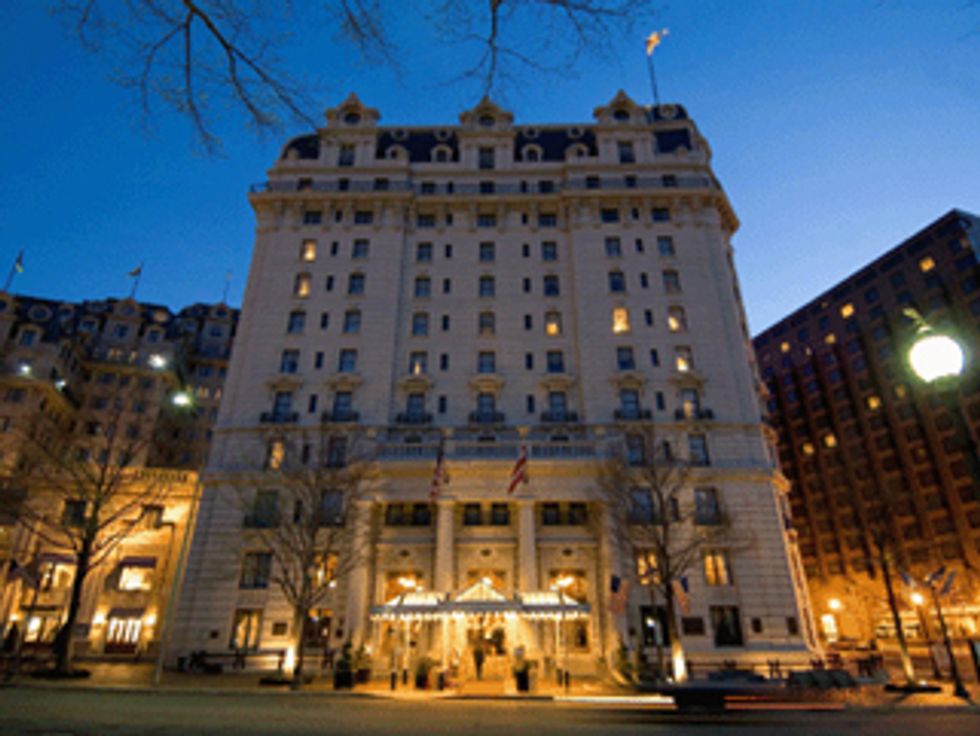 LOOK FOR:
Empty chairs, Southern gents, touristsFounded in 1850, the Willard plays demure Betty to the Town and Country's saucy Veronica. Walt Whitman, a regular during the Civil War era, wrote a poem about the bar, and Martin Luther King Jr. penned his "I Have A Dream" speech in the hotel in 1963. The Robin's circular bar, green felt wallpaper and brass chandeliers frame an atmosphere of staid restraint.Bartender Jim Hewes mixes at least a dozen mint juleps each day. As he tells it, "it entrances the taste buds, and is a fitting showcase for America's finest distilled spirit: Kentucky straight sour mash whiskey." This place may harken back to another era, but Hewes, like the rest of Washington, is impatient for the future. "We're living through a lame duck presidency," he says. "Things are on hold. We're just waiting for the change."
5. The Q&A Café at Nathans Restaurant
3150 M St. NW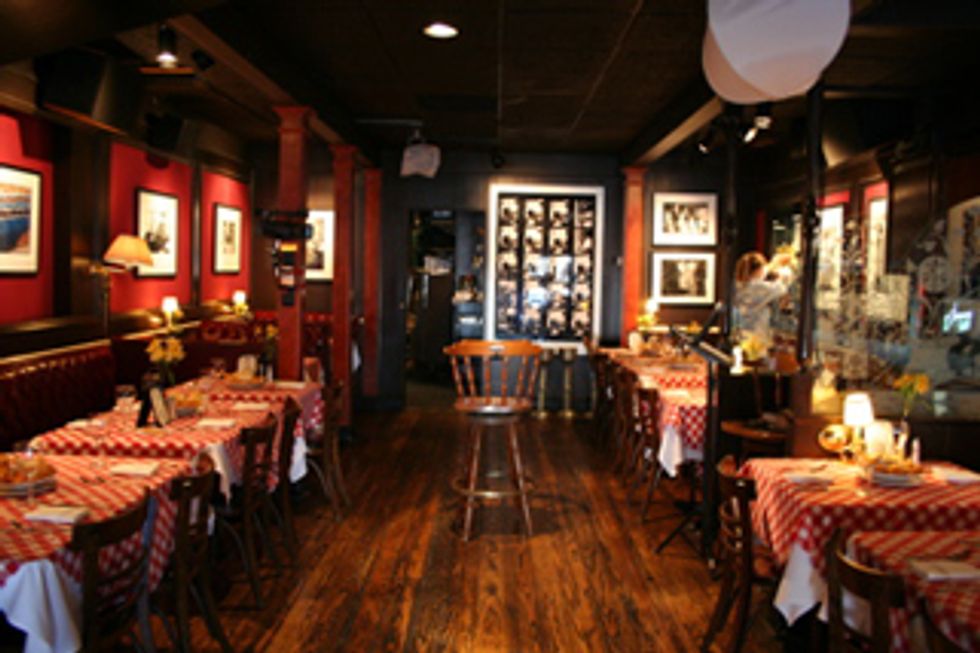 LOOK FOR:
Literati, A-listersLongtime TV journalist Carol Joynt hosts this weekly lunchtime Q&A series where Tina Brown dished about Lady Di and Ted Sorensen recalled his 11 years as JFK's rhetorician-in-chief. Over the hushed sounds of Georgetown socialites discreetly nibbling Caesar salads and clanking glasses of Oregon pinot, you can listen to Joynt gently probe her celebrity subjects.Joynt launched the Q&A series after the 9/11 terror attacks, as an informal salon for Washingtonians to discuss the scary new world. Her mission has since broadened. Recent guests have ranged from Jacques Cousteau's grandson Phillippe Jr., chatting about his ocean conservation work to Valerie Plame, sharing tales from the spy game.
6. Busboys and Poets
2021 14th St.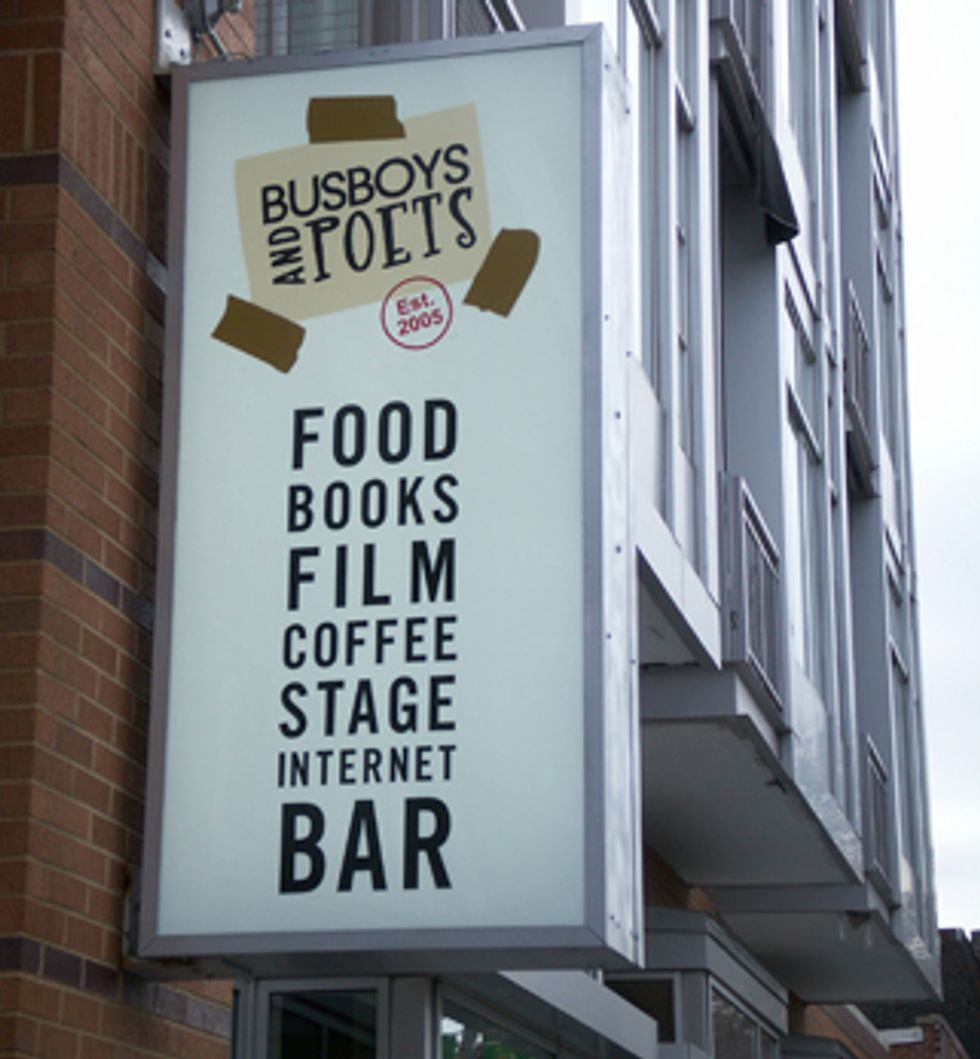 LOOK FOR:
Anti-power artists, Peace Corps layovers, the dispossessedThis "progressive" (read: ultra-Leftist) bookstore doesn't attract much red-state clientele, but it has something for most every shade of blue and even pink. On Tuesday nights the dreadlocks and bongos set arrives for a hugely popular open mic poetry night. Wednesday's Hump Day Groovez brings the live jazz. The name references Langston Hughes, who worked as a busboy, among other jobs, before gaining acclaim as a poet.Founded in 2005 by Andy Shallal, an Iraqi-American peace activist, artist and restaurateur, Busboys quickly became a community gathering place attracting students and intellectuals. As I sink into an overstuffed couch with a Big Daddy (three shots of fair trade espresso, two spoons of raw sugar, steamed milk), a woman clad in a "Say Not to GMOs" t-shirt tells me "this is one of the few real coffeehouses in the city, and the only one where social justice is on the menu."
7. The National Press Club
529 14th Street NW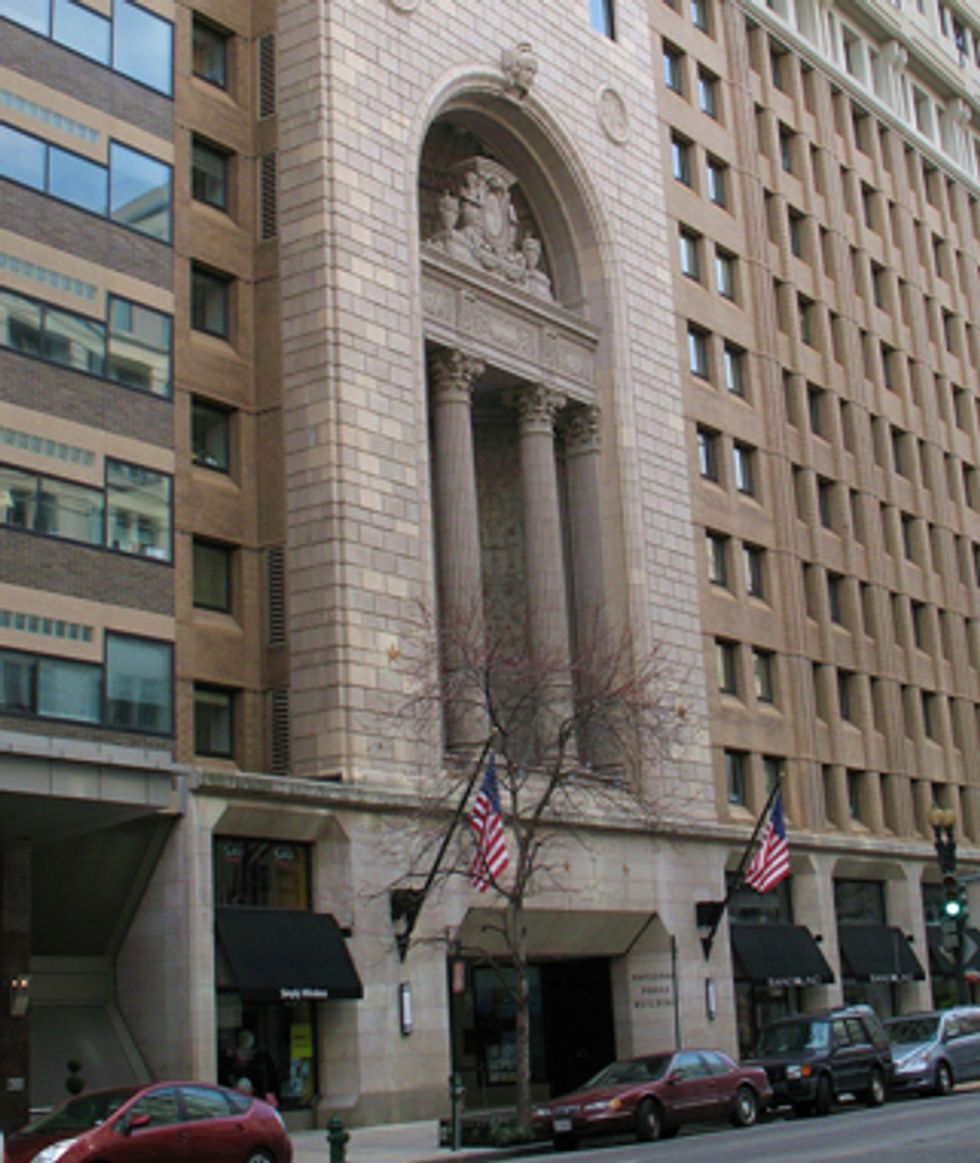 LOOK FOR:
The liquid-lunching reporters at the bar are no more. Mostly an invite-only crowd of stuffed suits.In 1945, a 20-year-old Lauren Bacall caused an uproar when
Life
magazine snapped a shot of her at the club, draped seductively across the top of a piano that then-vice-president Harry Truman was in the midst of playing. Woodrow Wilson used to come in here, too, to groom the egos of the fourth estate. "We provide a neutral forum for all the ideas in the world," says Gil Klein, former club president and a member for the past 23 years.Lining the hallways are photographs of public figures great (Nelson Mendela) and small (Bindi Irwin), with a generous helping of do-gooding Hollywooders like Brangelina and George Clooney. At the nearly empty members-only Reliable Source bar one afternoon, I sidle up to the bar and meet Richard, who's been slinging drinks here for 40 years. It's Friday night's happy hour taco night that really goes off, I learn. "The club's changed," says Klein. "It used to be we had reporters three deep at the bar, three-martini lunches and such. But these days, it's more about book launches and luncheons."
8. Steakhouses
The Palm 1225 19th Street NW; Capital Grille 601 Pennsylvania ; The Caucus Room 401 9th Street NW, Market Square North; 101 Constitution Ave. NW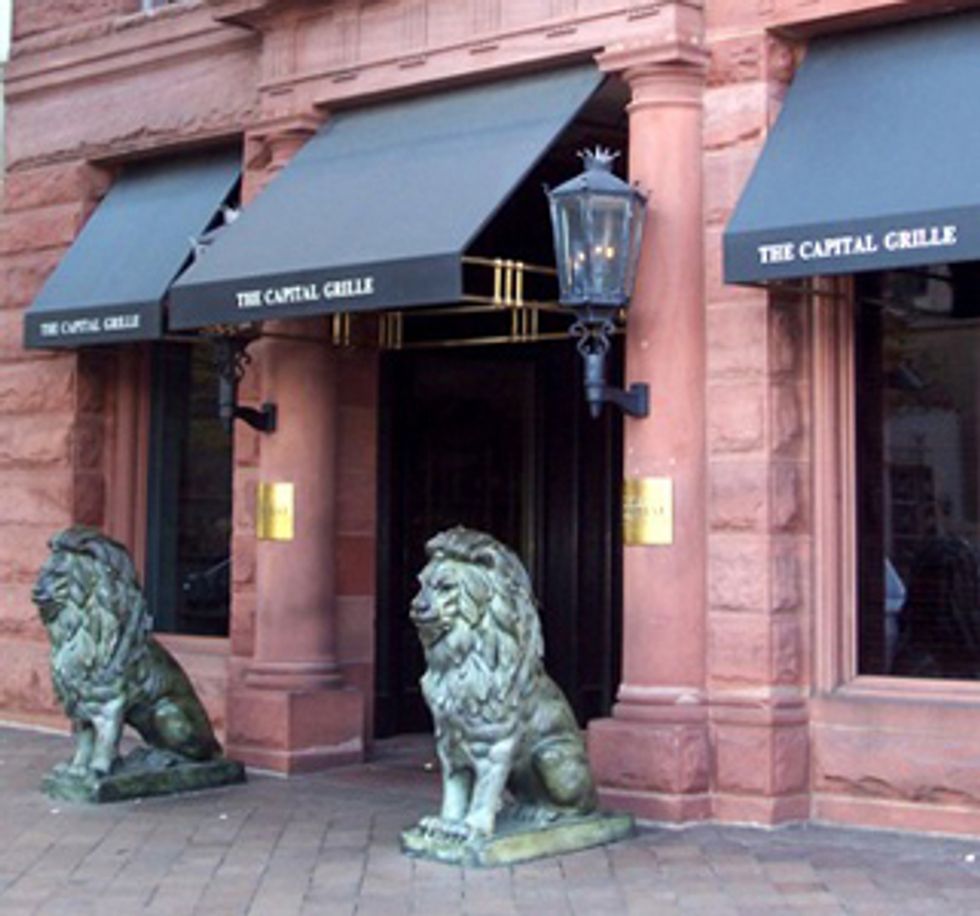 LOOK FOR:
Expense-account chicanery, coronaries-in-waiting, handshake dealsSometimes a steak the size of Delaware is all it takes to unite the partisan divide. At DC's power steakhouses, the men sport suspenders and bowties, the ladies look like pantsuited anchorwomen, and the interiors are charmingly mid-20th century.Tommy Jacomo, the Palm's maitre 'd, greets customers by name before seating them at a booth encircled by caricatures of those mid-tier Washington "personalities." The Caucus Room's maze of private dining rooms attract a lattice of back-slapping power lunchers.
9. Bullfeathers and Tortilla Coast
Bullfeathers 401 First Street SE; Tortilla Coast 400 First Street SE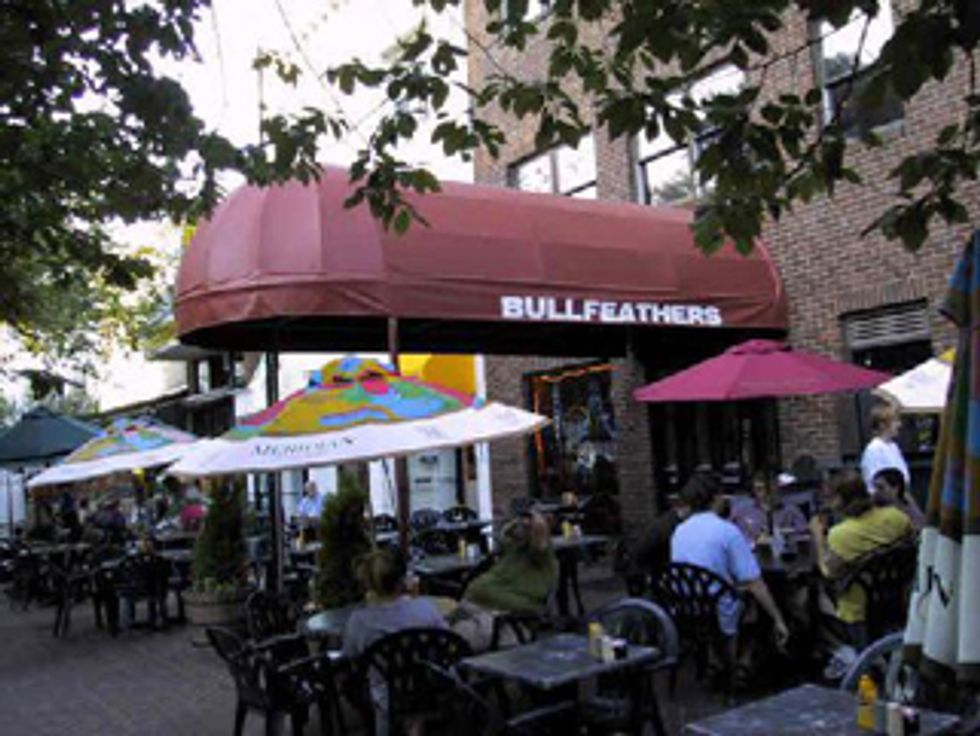 LOOK FOR:
Powerful Republicans, hangers-on, young seduciblesNamed for Teddy Roosevelt's byword for bullshit, Bullfeathers is favored by the RNC's painfully eligible polo shirt and pearl-necklace set, and the GOP congressmen at whose troughs they feed. Regulars lap up the Cheers-like atmosphere and daily draft beer specials, surrounded by American flags. The more downscale Tortilla Coast looks like a suburban strip mall version of a Tex-Mex restaurant, with brightly colored geckos painted on the walls. Interns have been known to subsist on their frozen margaritas for months.
10. Degrees Bar at the Ritz Carlton Georgetown
3100 South Street NW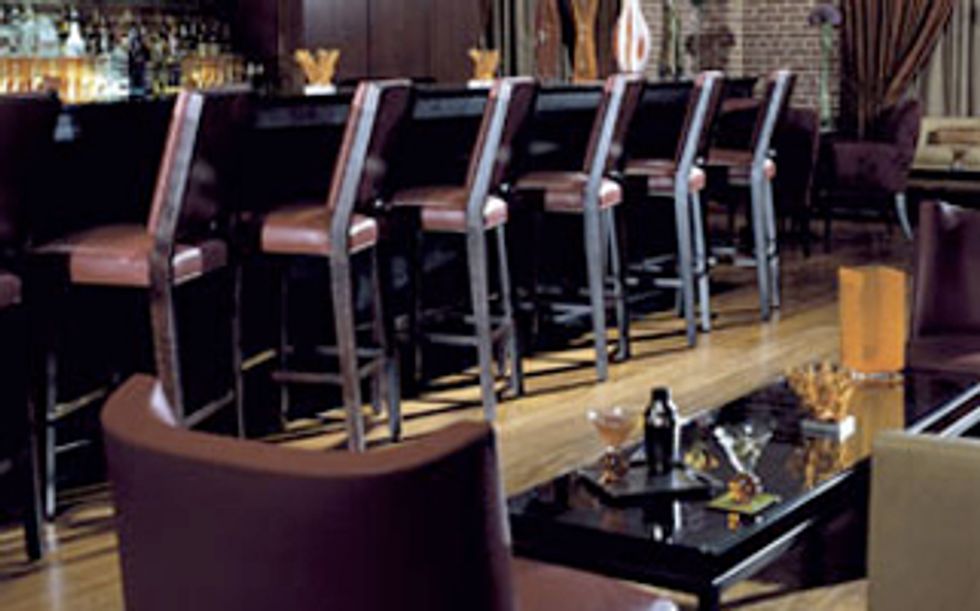 LOOK FOR:
Superstars, loosened white collars, Hollywood expatsThe Ritz sheds its chintz and slips into edgy exposed brick and leather at this Georgetown outpost, a former incinerator now frequented by Washington's power elite. Everyone from Condoleeza Rice to Pamela Anderson to Bono has been spotted at Degrees, where the long black bar is flanked by red velvet curtains. For the last election season, Degrees introduced the Kerry Berry Kosmo and the W-tini. Might Scotch-on-Barack be next?