Articles
The Empire State's New Clothes (Recycling Program)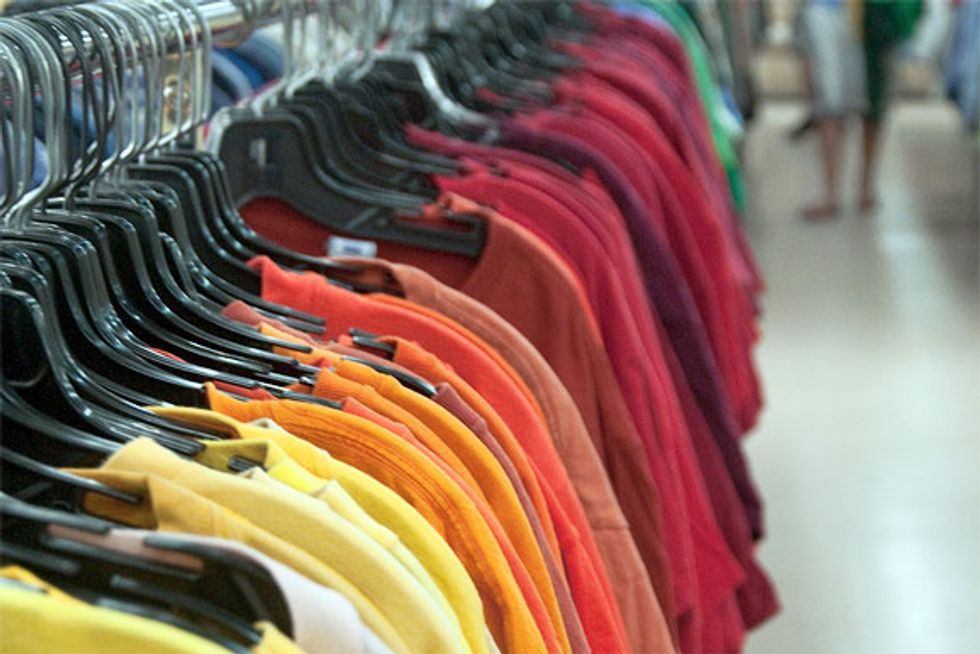 Each American throws out nearly 10 pounds of socks, shirts, and other textiles each year. Does all that stuff really need to go in the landfill? Certainly not. But let's face it: For better or worse (it's worse), throwing clothes into one of the nation's innumerable trash cans is easier than recycling them.
To minimize that waste, New York is planning to launch a new, large-scale clothing recycling initiative. The city is currently taking bids from nonprofit organizations like Goodwill Industries International to place 50 clothes recycling collection bins in high-traffic areas, making it easy for New Yorkers to live less cluttered lives without junking useful stuff. And guess what? According to the Institute for Local Self-Reliance, the textile recycling industry creates 85 times more jobs than landfills.
---
For now, of course, you can find a place to donate clothes with Goodwill's locator.
Via Treehugger
Image: T Shirt Shopping at Goodwill, a Creative Commons Attribution (2.0) image from bobjagendorf's photostream