Articles
New York's Trashy New Textile Initiative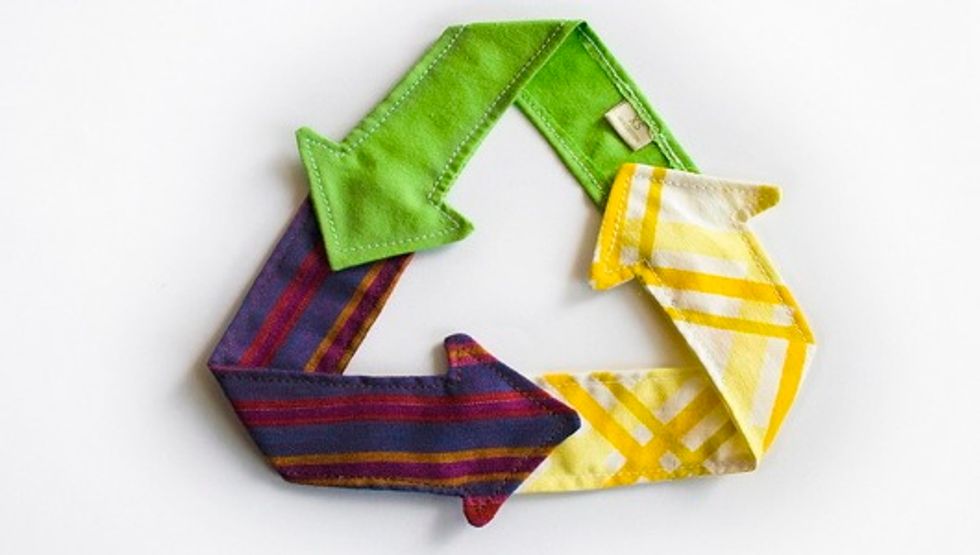 After major closet clean-out sessions, I usually haul my sartorial castaways to a local
Housing Works
thrift store where the sale of my donated clothing helps combat AIDS and homelessness in New York City through projects like Brooklyn's eco-friendly
Jefferson Avenue Housing Program
.
Even though I'm pretty dedicated to my clothing donation routine, it's helpful to have as many options as possible which is why NYC's just-announced clothing
recycling
program is such welcome news. The program, which will be launched in September and will be one of the largest textile recycling initiatives in the country, isn't of the curbside variety a la paper and plastic but will still make it a heck of a lot easier to dispose of last season's sweaters, old bedding, and those stained-beyond-repair bath towels.
Here's how it will work: 50 collection bins exclusively for textile recycling will be placed in highly trafficked areas around the city. In New York City alone, 190,000 tons of textiles were landfilled in 2008; nationwide, we each throw out an average of 10 pounds of unwanted textiles annually according to the
EPA
. Currently, various nonprofit groups including
Goodwill Industries
and
Wearable Collections
are bidding on 10 to 15 year contracts where they'll team up with city and claim responsibility for handling the recycled items.
Lange goes on to add: "If this is as effective as it can be, it will influence other locations. We will be leading by example."
Fabulous news. New Yorkers and non-New Yorkers: how do you recycle old clothing and household textiles? Do you have a preferred charity that you donate to? Do you find yourself heading for the garbage can rather than a donation bin more often that you'd like just because it's just more convenient?
Matt Hickman is an eco-living expert for Mother Nature Network.\n
Related articles on Mother Nature Network:\n
Photo (cc) Flickr user Miltedflower via MNN.
---
\n