Articles
If you're sick and you work on the front lines of food service, the regulatory agency wants you to think twice about going to work. Safety first?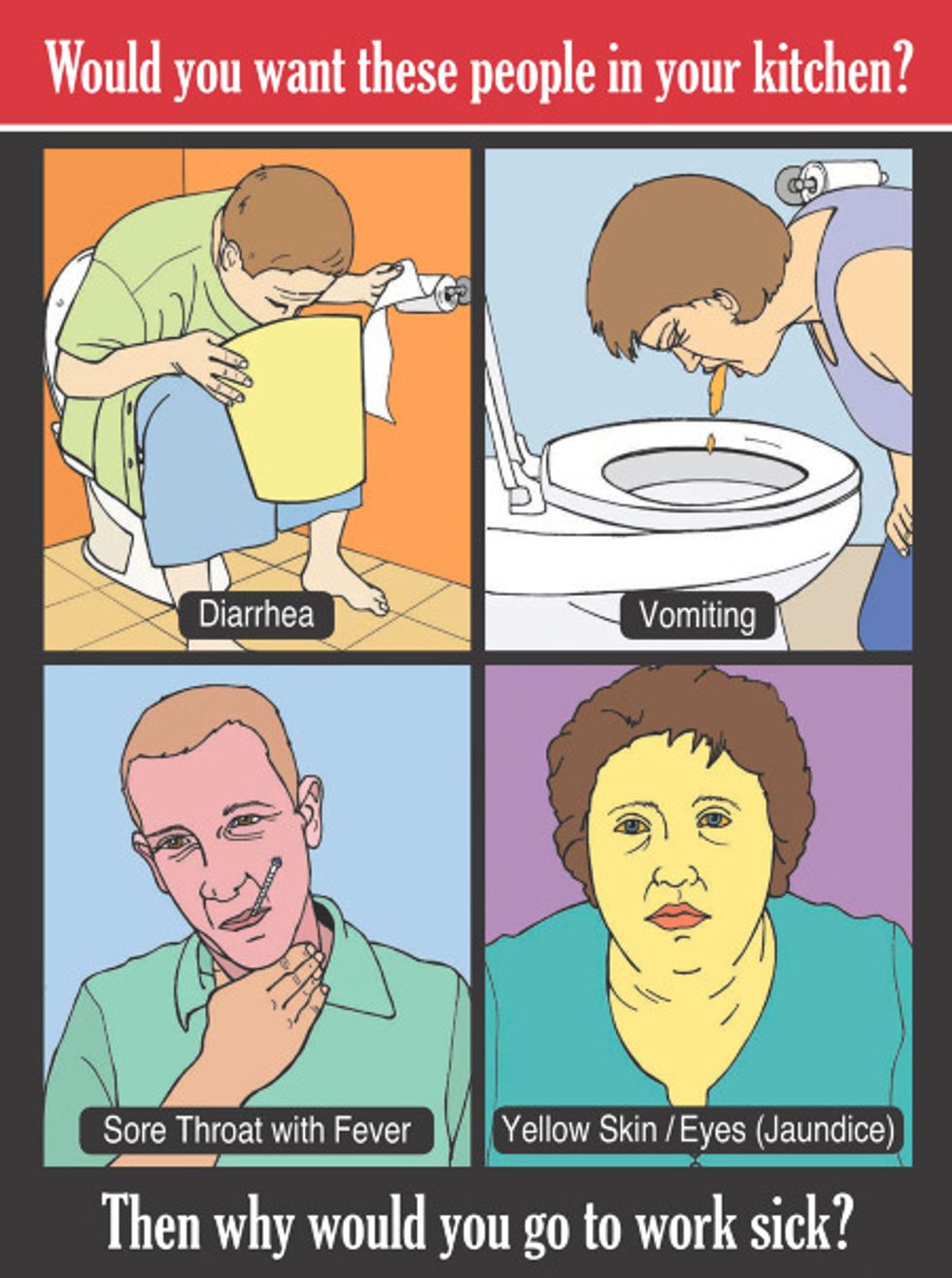 ---

The U.S. Food and Drug Administration rolled out these sick graphic posters just in time for flu season. The message is clear: Don't work if you're sick.

They're available for download in eight languages here.
While this message might be worth sending, it's a highly unlikely scenario for many cooks and waitresses who don't get paid if they don't work. One recent survey by the Restaurant Opportunities Center found that more than 60 percent of restaurant employees showed up for work even when they were sick because they didn't have a choice—they didn't have health insurance and their employers didn't pay for sick time. Until that changes, my guess is these posters won't have their intended effect.