Articles
The GOOD Lunch: Blood Orange, Fennel, Pistachio, and Arugula Salad
Every Tuesday and Thursday in 2011, the GOOD team has pledged to take it in turns to cook and share a big bowl of soup or salad.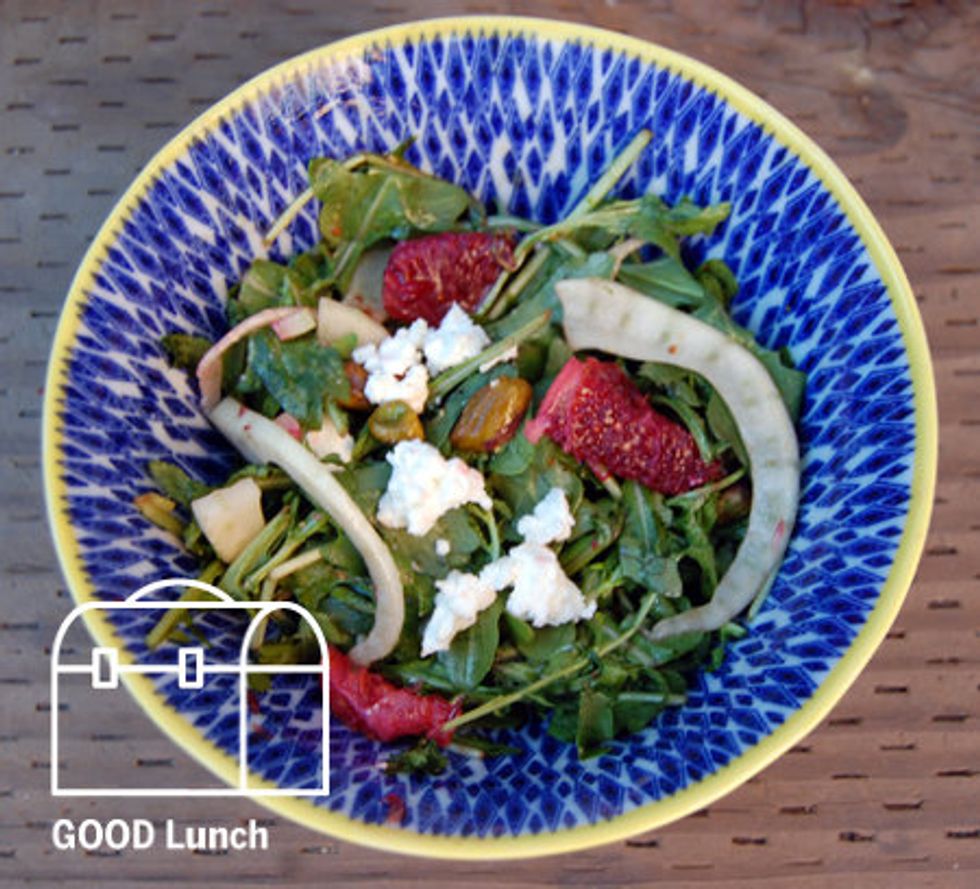 Welcome back to the GOOD Lunch. Today's recipe was cooked by Carla Fernandez, and was inspired by Garden Grocery Gadget Girl.

Blood orange, Fennel, Pistachio, and Arugula Salad

The Ingredients:
Makes about 8 servings

9 cups of arugula
3 bulbs of fennel
1/2 cup roasted and unsalted shelled pistachio nuts
12 blood oranges
1/4 cup crumbled goat cheese

Dressing:
3/4 cup olive oil
1/2 cup lemon juice
Sea salt and fresh ground black pepper
3 tablespoons honey

The Method:



















---
• Wash and dry the arugula.
• Thinly slice the fennel.
• Peel, segment, and remove the pith of the blood oranges.
• Mix in a large bowl with the pistachios and crumble the goat cheese.
• In a separate bowl, whisk the olive oil, honey, and lemon juice.
• Drizzle dressing on the salad to your heart's content, and enjoy.

The Breakdown:
How did our soup rate in terms of taste, cost, and prep time?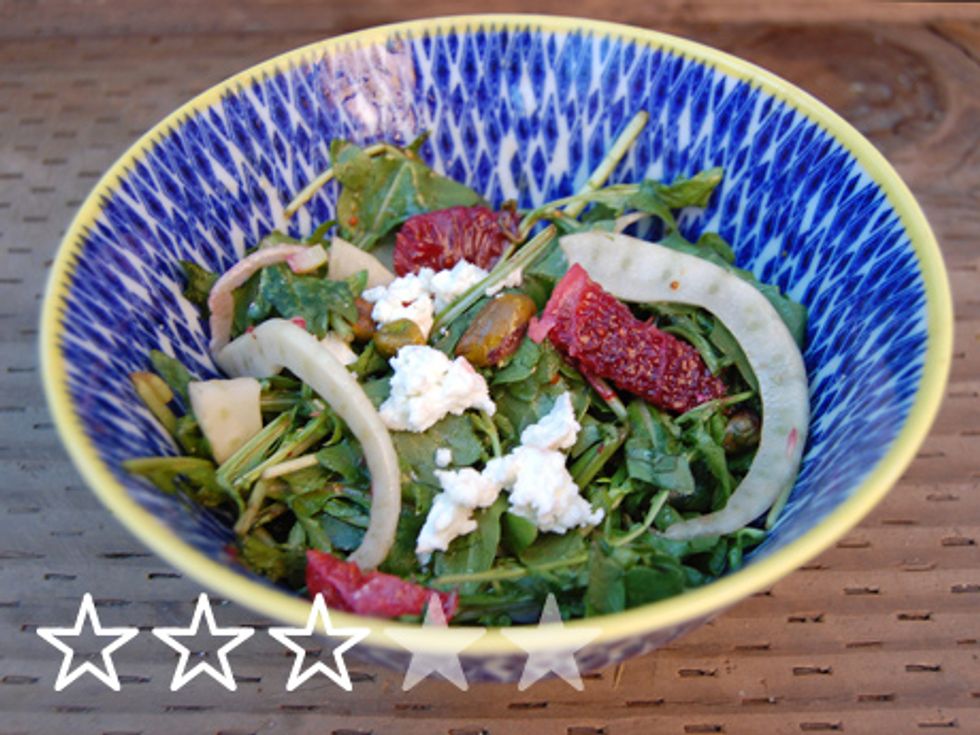 Cost
: $25 ($3 at 8 servings)
Prep Time
: 20 minutes prep
Taste
: 3 stars
This light and flavorful salad was perfect for our January summer in Los Angeles (we don't mean to rub it in). To completely satisfy your ravenous lunch appetite, add some bread or crackers on the side.
Every Tuesday and Thursday in 2011, the GOOD team will cook and share a big bowl of healthy, vegetarian, seasonal soup or salad. The GOOD Lunch will explore new recipes that are easy to bring, serve, and share in the workplace. We hope this will inspire you to make your office lunch a GOOD Lunch.