Articles
"Palestine on a Plate" courts controversy in an effort to reclaim a culinary legacy.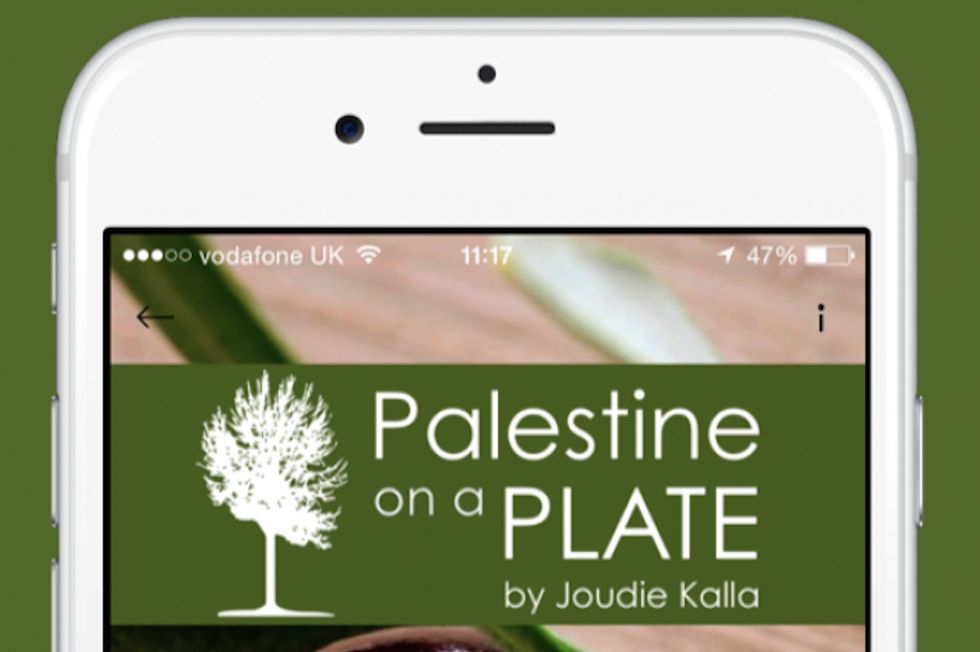 Image via the Palestine on a Plate website.
A Palestinian-British app is the brains behind a new mobile that gives people access to the popular national dishes of Palestine. Chef Joudie Kalla, who's honed her craft Gordon Ramsay's Pengelly's, London-based Italian restaurant Daphne's, launched Palestine on a Plate to document and share over 50 of her mother's recipes and other recipes from her homeland. The app includes more recognizable dishes like hummus and labneh, but the most popular recipe right now is a lesser known dish called m'tabak, which is comprised of a flaky pastry, halloumi cheese, ricotta, and pistachios.