Articles
Sometimes there's just nothing better than mom's home cooking.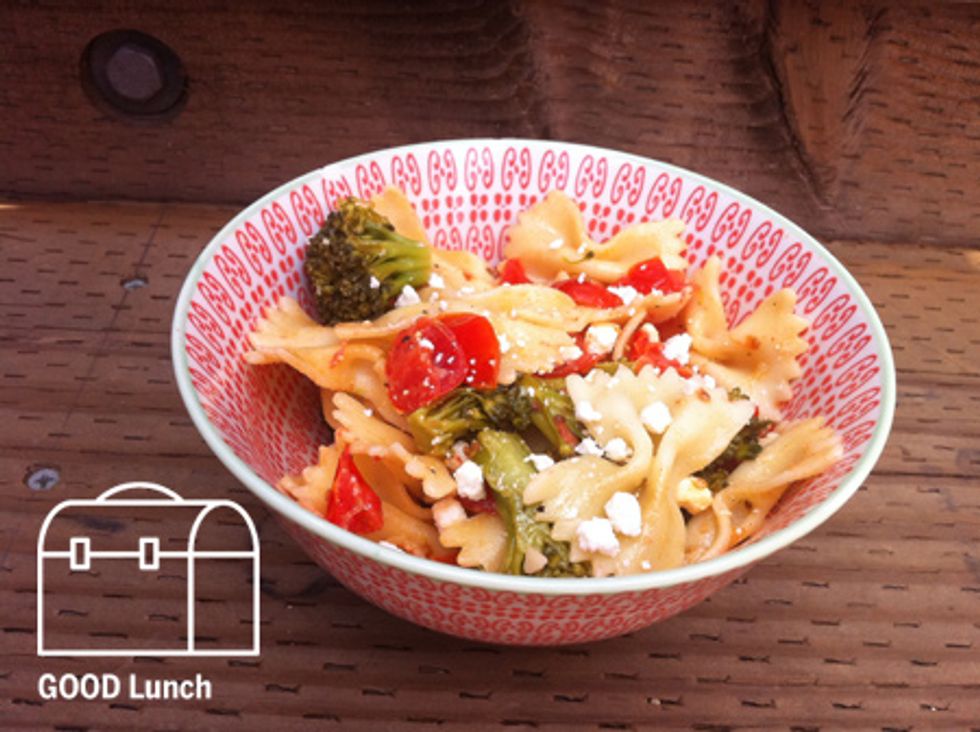 Today's
GOOD Lunch
was prepared by Amanda Ehrman and is an "Amanda's Mom Original." This was Amanda's favorite dish her mom made for her growing up. It is a perfect blend of comfort, nutrients, and nostalgia.
Broccoli-Tomato-Feta Pasta Salad
---
Makes 8 servings
The Ingredients:
2 boxes bow-tie pasta
2 boxes cherry tomatoes, cut in halves
Broccoli florets (2 bags or 2 large heads chopped into small pieces)
1 package crumbled feta cheese
Olive oil to taste
Grated parmesan to taste
Salt and pepper to taste






The Method:
\n
Cook pasta in a large pot until fully cooked (lean toward al dente) - about 10-12 minutes
Meanwhile, steam broccoli in a small pot for about 5 minutes
Once pasta is fully cooked, drain and put back in pot
Add in chopped tomatoes and broccoli
Add in olive oil (about ½ cup) or enough to cover the pasta without drenching it
Grate fresh parmesan over the pasta while everything is still warm
Crumble feta on top*
Add salt and pepper to taste
Refrigerate over night
*Feta can be added before refrigerating, or the next day before eating
\n
The Breakdown:
How did our salad rate in terms of taste and cost and prep time?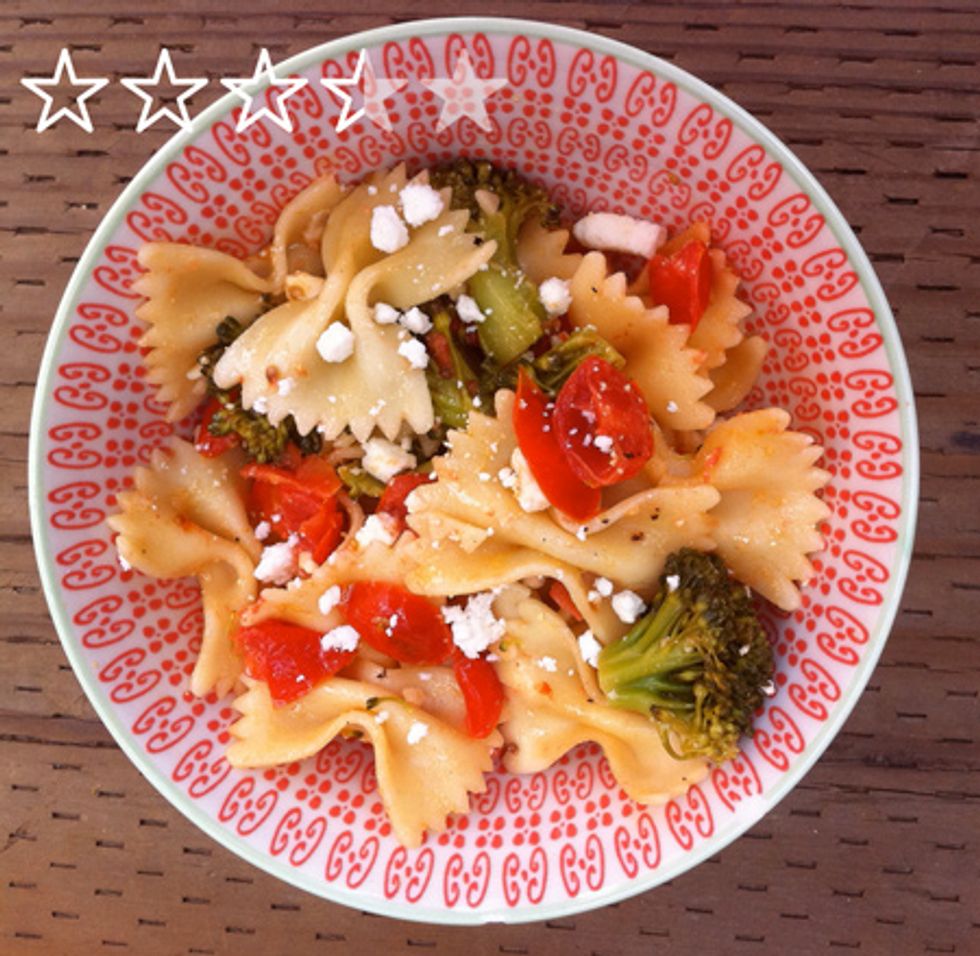 Cost:
$20
Prep Time:
30 minutes
Stars:
3.5
Taste:
This pasta is as delicious hot out of the pot, as it is cold the next day. If serving the next day cold, add in some fresh olive oil and crumbled feta before eating. Be sure to have a flaky baguette to dip into the parmesan-olive oil mixture waiting for you at the bottom of the bowl!
Every Tuesday and Thursday for the next year, the GOOD team will cook and share a big bowl of healthy, vegetarian, seasonal soup or salad. The GOOD Lunch will explore new recipes that are easy to bring, serve and share in the workplace. We hope this will inspire you to make your office lunch a GOOD Lunch.