Articles
A New Architectural Standard for Sustainable-Minded Companies
For building owners looking for a holistic approach to sustainability, SEED offers a new path.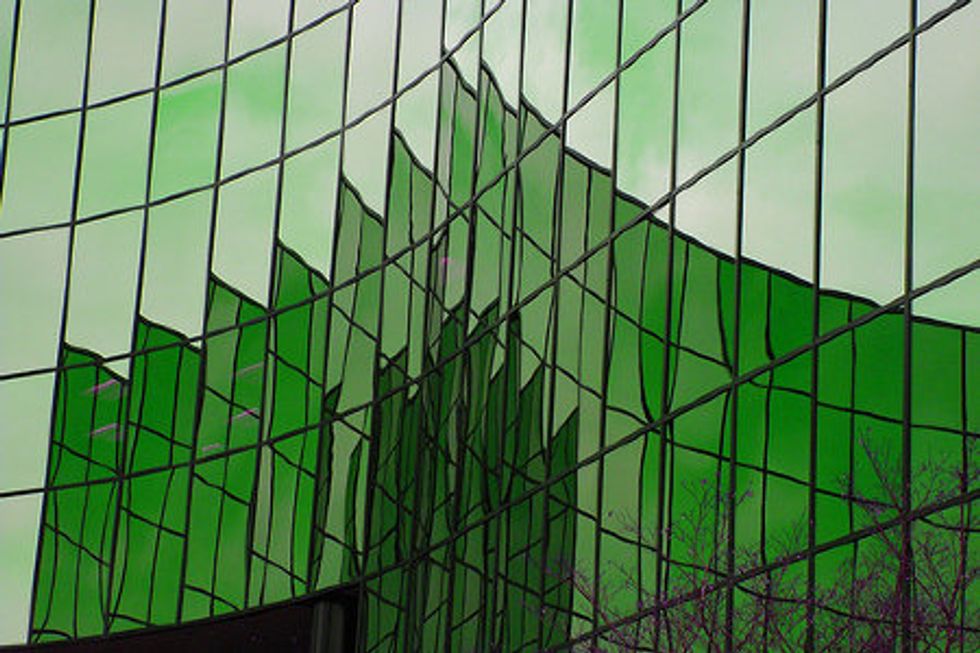 For the past decade, architects and developers—and even lawyers, policymakers, and product manufacturers—have lined up for the LEED (Leadership in Energy & Environmental Design) credential, proudly adding it to their names and business cards. A lengthy, points-based checklist earns buildings a similar certification, complete with fancy placards boasting Platinum, Gold, or Silver certification as LEED buildings and developments. Although it has its critics, LEED is unequivocally the standard for green building. Along with the sustainability movement, LEED has transformed the relationship between environmental concerns and the built environment.
---
For the past few years, a small group of grassroots design professionals has been developing similar criteria to represent and measure not just the environmental side of design, but also social and economic factors. The group first hatched its plan during a meeting in the ivory tower of ivory towers, Harvard University, at the Graduate School of Design. SEED, as its called, is a blatant play on LEED. The term was coined by a young African-American architect named Kimberly Dowdell, and SEED has since been championed by a community designer named Bryan Bell.
Whereas LEED is centered around a flexible points-based checklist for new construction and renovation projects, SEED espouses five basic "principles." Among the five are three principles that illustrate its broader social agenda: "advocating with those who have a limited voice in public life; building structures for inclusion that engage stakeholders and allow communities to make decisions; and promoting social equality through discourse that reflects a range of values and social identities."
If LEED is synonymous with the environmental movement, SEED could very well be regarded as the next step in the evolution of the larger sustainability movement, as it grows from an almost singular focus on environmental concerns to encompass social, economic, and cultural concerns as well.
LEED has proven itself as a model, method, and viable business enterprise, even if technically a nonprofit venture. SEED, on the other hand, has been slow to grow. It has much to learn from LEED, but also much to offer. In an era of limited funding and demands for greater efficiency, the logical next step for both may very well be a merger. LEED and its well-developed structure could take the SEED principles to scale, and keep itself at the forefront of the sustainability movement. Truly successful and sustainable buildings and developments need to address environmental and social concerns, so why not do both together?
Photo (cc) via Flickr user wonderlane.