Articles
The New Nordic diet isn't bloody whales and reindeer meat. It might just be the Mediterranean diet of the 21st century.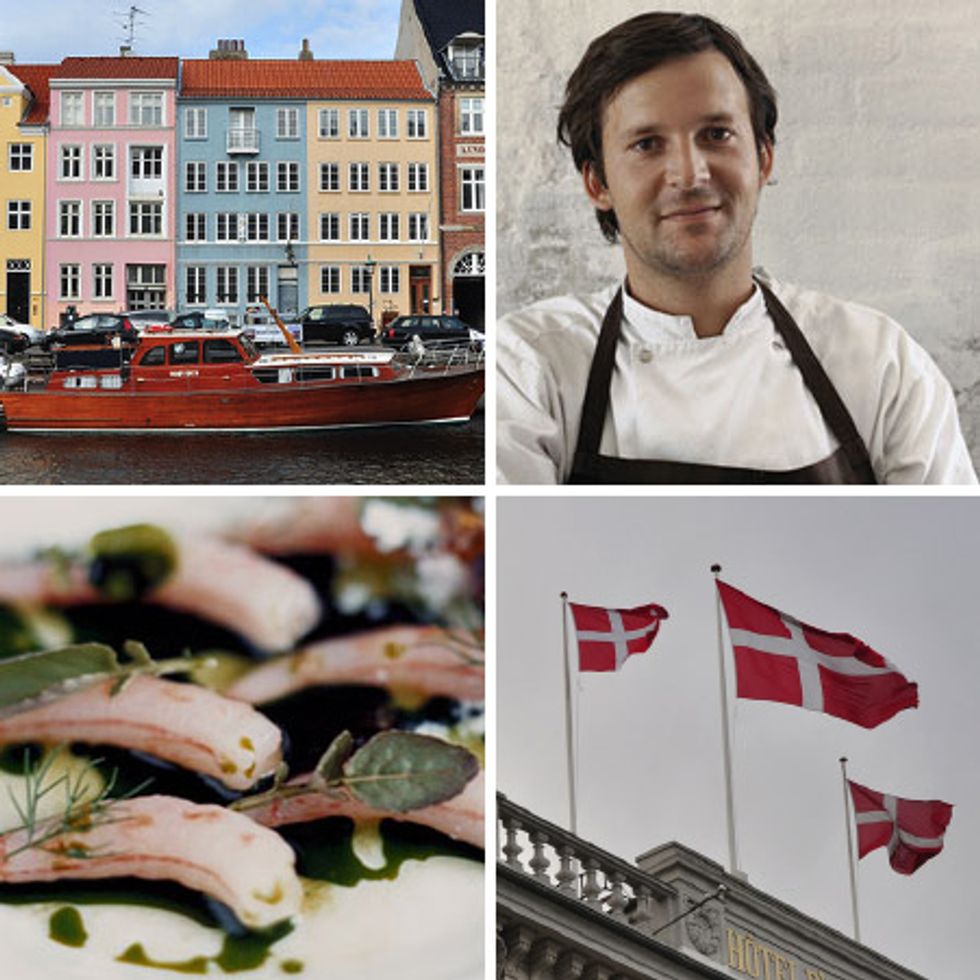 The New Nordic Diet isn't bloody whales and reindeer meat. It might just be the Mediterranean diet of the 21st century.
Claus Meyer once started a one-man business delivering lunches around Copenhagen on his Raleigh bicycle. He has since expanded, creating a center for cooking classes, developing cafeterias that serve 13,500 office workers, and opening the restaurant Noma, which was recently ranked as the world's best. He helped write the Manifesto for New Nordic Cuisine, a set of commandments calling for a return to regional and traditional foods endorsed by many Scandinavian chefs. He has a television show, where he bicycles around eating oysters and catching halibut. Behind his house in Copenhagen, he ages his own line of vinegars. All his projects veer towards the quixotic and the genial ambassador of Nordic cuisine can come off a bit like a heady-sounding Werner Herzog of cooking, given to sweeping profundities.
---
"The New Nordic Cuisine is a certain approach to food, and it's a revolution that can transform society," he tells me. "It's a virus that has been set free that is going to redefine how we think about food. It's about seizing the moment, getting the best out of nature—both cultivated nature and the wild nature."
At Noma, which Meyer co-owns with chef Rene Redzepi, that translates into the artful, almost surgical, presentation of local ingredients, like milk ice and barley, celeriac and Icelandic moss, blueshell mussels and angelica. But how does a visionary spirit—understanding the science of carrot genetics, where each ingredient came from and who grew them, along with the knowledge of hundreds of types of rhubarb, 700 apple cultivars, and turnips sweet as pears—translate to the rest of us? Thankfully, the Emeril of Scandinavian TV doesn't appear to be rolling out a flimsy line of Noma golf towels and Reindeer Bam! B-Q Sauces. Instead, Meyer is diligently working on another project: tackling obesity.
Later this month, he's coming to Stanford for the Future of Health Innovation with the nutrition researcher Arne Astrup. The two want to build a Nordic version of the Mediterranean diet. And by working with the best Danish chefs and the Ministry of Health in the $18 million Opus Project, they hope to scientifically legitimize a diet of lean meats, root vegetables, whole-grain breads, and regional berries—and implement the idea in schools to address childhood obesity and other health issues. After all, not everyone in Denmark looks like Helena Christensen and May Anderson. Obesity rates hover around 10 percent (about a quarter of those of the United States.).
In other words, Meyer wants to use the brand of the world's best restaurant to be an instrument of change. It's a noble goal—one straying slightly from Redzepi's cooking, which brought Noma to the world's attention. "I wouldn't say we've taken Rene Redzepi as a hostage, but we've used him to create and endorse this—to use the knowledge from great chefs to co-brand healthy food," Meyer says. "The idea of changing people's lives was part of the thinking from the very first moment."
In the end, eating like a Viking will not ultimately be as simple as loading up on herring or a fish oil pill—just as eating a lot of extra virgin olive oil, a hallmark of the Mediterranean Diet, won't make you live longer. (It's also about active lifestyles and less stress.) Meyer believes that foods native to every region in the world could carry similar health potential—provided we endorse home cooking—although he still seems partial to the idea of ultra-Slow Foods of northern Europe: slow-growing fish that ply the North Sea or cabbages and cloudberries that ripen slower than Italian tomatoes. "They seem to be extremely healthy from a theoretical point of view."
Our culture is bent on dieting—from Sylvester Graham's whole-wheat crackers to the Zone Diet, Atkins Diet, Blood Type Diet, More of Jesus, Less of Me Diet, the Cookie Diet, the Caveman Diet, and the Master Cleanse. Because these fads ignore basic physiology, like hunger and satisfaction, they're bound to fail. The New Nordic cuisine is not a fad. It's not exactly the exquisitely prepared seven-course menu you'll find at Noma or in its glossy new coffee-table book. Still, the model could show the world how haute cuisine, branding, and science can tackle compelling health problems like obesity—and how pioneering chefs could lead the charge for healthier diets without compromising the exacting tastes found on their menus.